Report: Rodney Hood accepts $3.4 million qualifying offer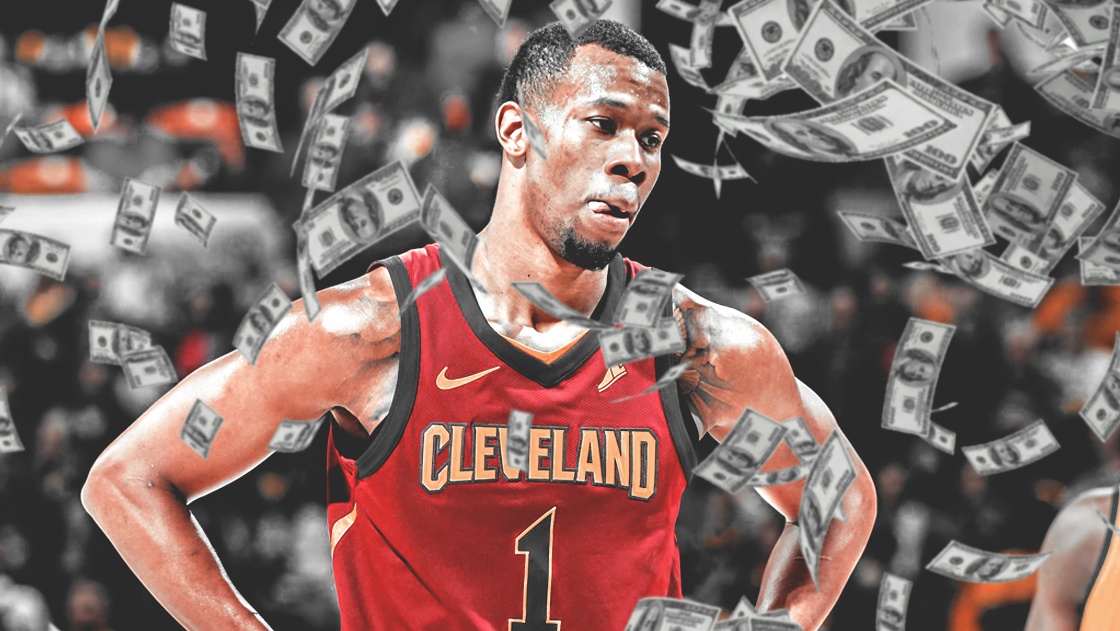 Restricted free agent Rodney Hood has accepted his $3.4 million qualifying offer from the Cleveland Cavaliers, according to Joe Vardon of Cleveland.com. Hood will become an unrestricted free agent next summer after notifying the Cavs of his decision on Sunday.
Vardon reports Hood turned down a multi-year contract offer worth $7 million a year. The 25-year-old was looking for a deal worth more than $9 million a year. By accepting the qualifying offer, he has the ability to block a trade because he'd lose his Bird rights if traded.
The Cavs acquired Hood from the Utah Jazz as part of their overhaul at last season's trade deadline. The swingman never got comfortable, though, averaging just 10.8 points, 2.6 rebounds and 1.4 assists in 25.3 minutes per game in the regular season. He shot 44.2 percent overall and 35.2 percent from 3 after shooting over 38 percent from 3 over his final two years in Utah.
Hood's postseason was an even bigger disappointment. He scored only 5.4 points per game and shot 16.7 percent from 3. The Cavs were outscored by 93 points with him on the floor in the playoffs, the worst mark of any player. The ineffectiveness caused Hood to fall out of Tyronn Lue's rotation, though he did reach double figures in scoring in Games 3 and 4 of the NBA Finals.
While Hood struggled in Cleveland, he was putting up nearly 17 points per game before the trade, and he should have a nice opportunity in 2018-19 with LeBron James joining the Los Angeles Lakers. The Cavs will be counting on the 25-year-old to pick up some of the scoring slack, and perhaps he'll be more effective with more chances after playing more of a complementary role next to LeBron.
Hood is making a bet on himself this upcoming season, and he could turn a nice year into a bigger contract when a lot more teams have cap space next summer.
The Cavs now have 14 guaranteed contracts on their roster and a $115.7 million payroll, which is about $8 million below the luxury tax.