Cavs news: Richard Jefferson says NBA Finals was closer than it looked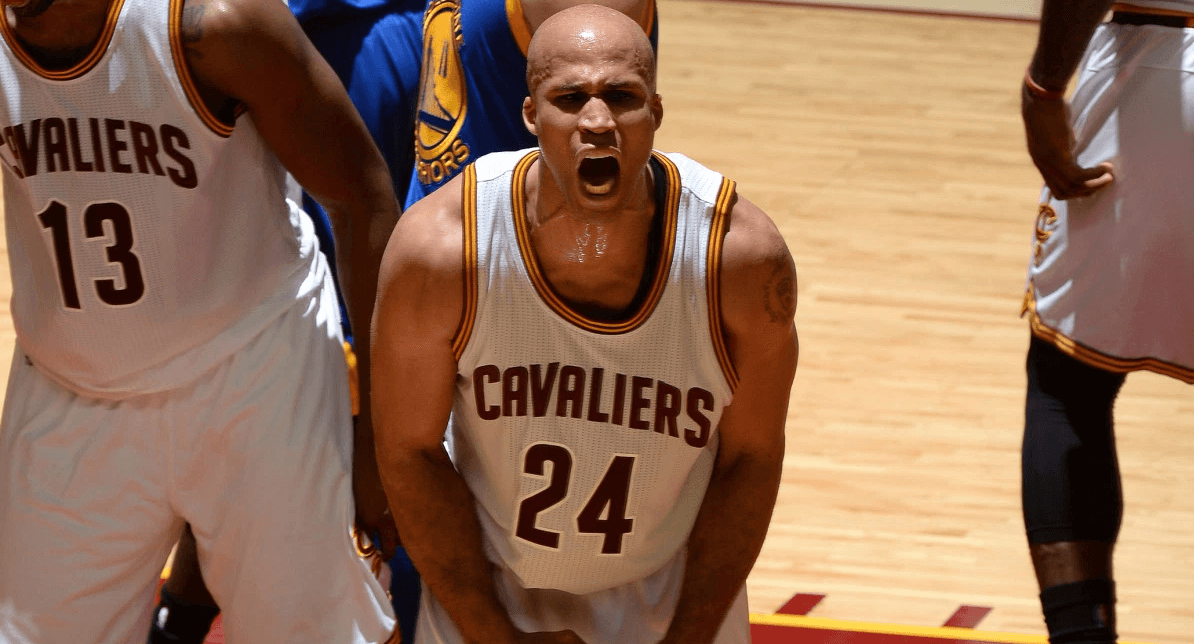 After playing their way to a No. 2 seed in the NBA's Eastern Conference, the Cleveland Cavaliers slashed through the 2017 playoffs, right to the NBA Finals for a third straight meeting with the Golden State Warriors. As most hoops fans know, the Cavs fell to the Dubs in 4-1 fashion.
Why the Cavs were defeated in last year's Finals has been debated on for quite some time. Most say poor shooting, and they would indeed have a case. To be fair, credit must also be given to the Warriors' defense.
Though the series finished with a 4-1 mark, Cavs forward Richard Jefferson says it was "closer than it looked."
Via Drew Shiller of csnbayarea.com:
"Fans don't fully grasp it," Jefferson recently explained on The Bill Simmons Podcast. "We lose 4-1, right. We didn't play great. But KD hits that huge shot. Kyle (Korver) — who is one of the great shooters in the history of basketball — he has a good look, it doesn't drop. That's part of it.

"And then KD hits a tough shot over LeBron on a dribble-up," Jefferson continues. "That close. You win the next game and it's 2-2.

"People don't understand: 'Oh 4-1, they killed you.' It's like dude, it's literally one shot here, one shot there."

Game 1: Warriors 113, Cavaliers 91 — Warriors lead by eight at the half and blew the game open in the third quarter.

Game 2: Warriors 132, Cavaliers 113 — Warriors lead by four midway through the third quarter and then took control.

Game 3: Warriors 118, Cavaliers 113 — Cavs lead 113-107 with a about 2:30 remaining and had possession…

Game 4: Cavaliers 137, Warriors 116 — Cavs jumped out to a big lead and set the record for most 3-pointers (24) in an NBA Finals game.

"If it's 2-2, you go there it's Game 5. There's zero chance — very similar to the year before — we do not lose on our home court in a Game 6 situation," Jefferson said. "Now you go Game 7 — anything can happen.

"That's how close it is. It's literally a difference between three shots playing in a Game 7 and losing 4-1."

Game 5: Warriors 129, Cavaliers 100 — Cavs lead by eight early in the second quarter, Warriors lead by 17 late in second quarter, Warriors lead by five at the end of the third quarter.
Maybe the Cavs and Warriors will meet in the Finals again next year, maybe they won't. If it happens, it would be the fourth consecutive meeting between the two teams on the NBA's biggest stage — an unprecedented proposal. The regular season is long, however, and the Cavs certainly aren't counting any metaphorical chickens before they've hatched. Let's just wait and see what happens.