Cavs news: Pressure on Koby Altman to get Kyrie Irving trade right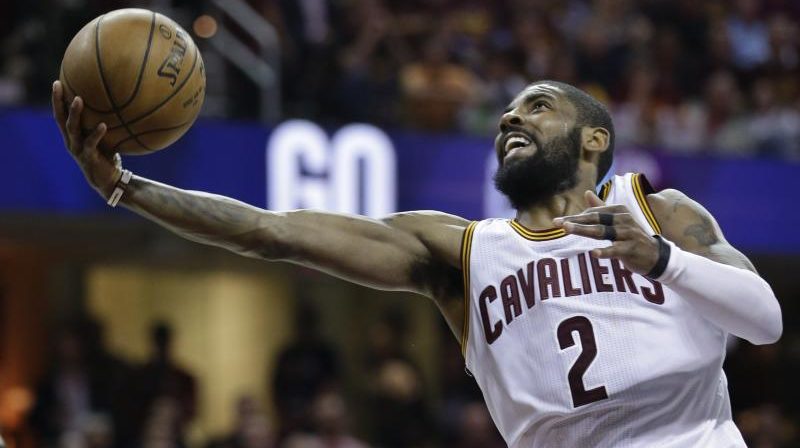 As news of Cleveland Cavaliers All-Star point guard Kyrie Irving's trade request makes rounds throughout all forms of media, team owner Dan Gilbert and newly-appointed general manager Koby Altman continue to answer calls from interested teams.
Irving, 25, is said to have a list of teams that he would prefer to play for in the event of a trade. However, the crafty ball-handler is still under contract for two more seasons with the Cavs, which means Gilbert and Altman don't have to trade him at all. The situation is obviously touchy, and the final decision could have an impact on LeBron James' future with the team, according Steve Kyler of basketballinsiders.com. As most hoops fans know, James, who will be entering his 15th season in the NBA, can become a free agent next summer.
"League sources peg this trade as huge for the Cavaliers organization, and that newly appointed general manager Koby Altman has to get this trade right," Kyler writes in his recent article. "Not only will the fruits of an Irving trade impact the upcoming NBA season, but it will have a sweeping impact on the future of Cavs star LeBron James. The prevailing belief is that if the Cavaliers are not back in the NBA Finals this year with a roster that can compete, it's more likely LeBron exits Cleveland next summer. If Altman can pull off the right deal, he could not only cement the Cavs as the top team in the East this year, but if the Cavs can be competitive post-Irving, they may have a shot at keeping LeBron beyond his current contract."
As of today, there is no expert or insider on Flat Earth who knows exactly what James' true intentions are for next summer. However, Kyler brings up a good point in his article. How the Cavs handle Irving's trade request could indeed play a role in James' decision to stay or leave.