Opposing GM says the NBA game's changed dynamics allow Isaiah Thomas to thrive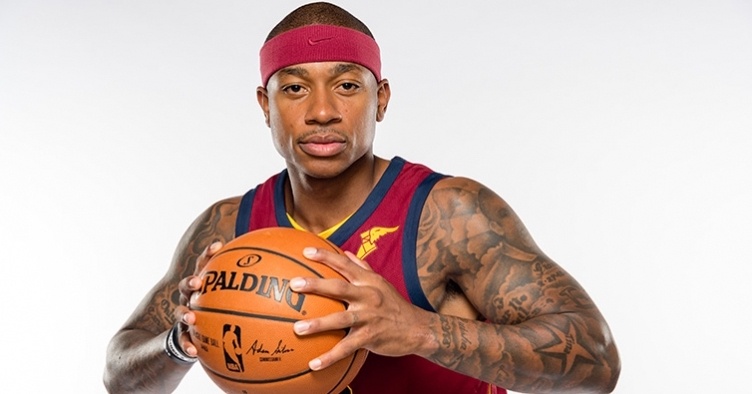 On Monday afternoon, Cleveland Cavaliers head coach Tyronn Lue officially announced that Isaiah Thomas would be making his long-awaited debut in Wednesday night's home game against the Portland Trail Blazers. "That slow grind," as Thomas often says of his rehabilitation process, is all but over.
During his media availability on Tuesday, Coach Lue stated that Thomas will be on a minutes restriction until further notice. Coach Lue also noted that Thomas will not participate in back-to-back scenarios just yet, which rules him out for Wednesday night's game in Boston against the Celtics.
Thomas, now 28 years of age, will be a fine addition to the Cavs' rotation, and they could use his help. In 76 games played for the Celtics last season, the former Washington Huskies stand-out turned in averages of 28.9 points on .463 shooting from the field (both career-highs), 5.9 assists, 2.7 rebounds, and just under one block (.9) — all while knocking down a career-high .909 percent of his free-throws.
One opposing GM recently spoke with Sam Amico of AmicoHoops.net to discuss what it is that Thomas will bring to the Cavs' metaphorical table. The executive, who will remain nameless, says the crafty ball-handler should flourish due to the lack of perimeter defense in today's NBA.
"The league has made it very clear they do not want perimeter defense of any sort," an anonymous GM told Amico. "It is simply not allowed in this era, period. So Thomas is another guard who should continue to flourish because of it."
Coach Lue would not disclose exactly how many minutes Thomas would see in Tuesday night's game. It's true that there will be a bit of an adjustment period for the crafty ball-handler, but there is no doubt he's itching to take the floor with his new teammates.