Only five players remain from LeBron James' first-round NBA Draft class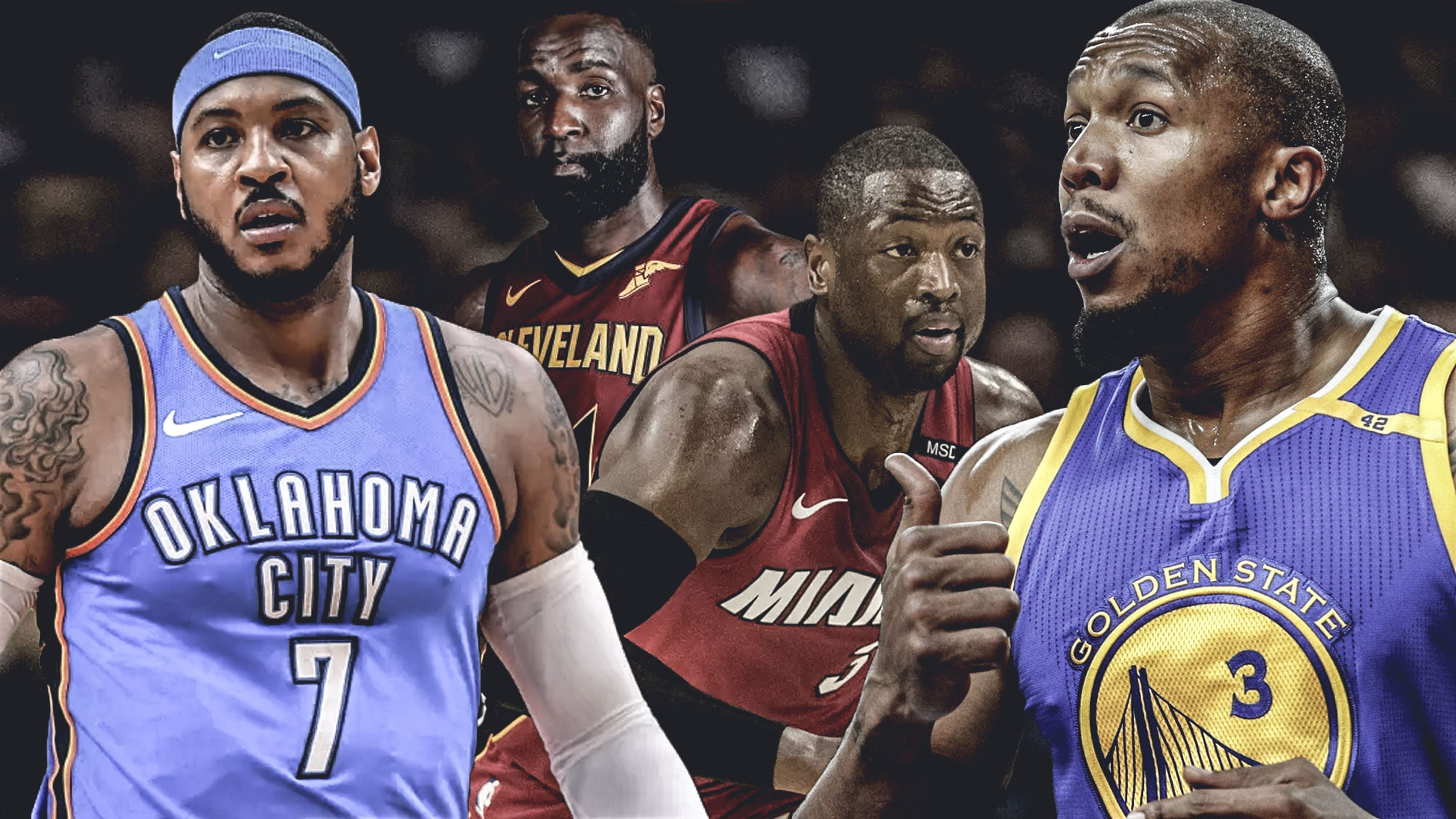 When LeBron James and the rest of the 2003 draft class came into the NBA, it was talked about how it was one of the best classes ever, and it has lived up to those expectations. With as good as the draft class has been, there isn't a lot left of it, and a few more could be on their way out real soon.
Not only is he the best player in the world, 25/29 1st round picks from his class aren't in the league. pic.twitter.com/TnKKPciD0T

— Russillo (@ryenarussillo) May 26, 2018
James, Dwyane Wade, Carmelo Anthony, Kendrick Perkins, and David West are the only ones that are still in the league.
There is no question that James and Anthony will be back next year, but there are questions if Wade, Perkins, and West will retire this offseason and if they do, the draft class will be down to two.
With only five players left, it makes what James has done this season, and through his career even that more impressive.
While most of the rest of the first rounders are out of the league, James is having statistically one of his best seasons ever. With a win on Sunday, the Cleveland Cavaliers would advance to another NBA Finals and is something that James is looking forward to.
For me, I don't put too much added pressure on myself," James said via USA Today. "I just go out and play my game. It's a Game 7. It's something that you wish you had when you're done playing, but more than that, it's just basketball for me. I know what I'm capable of doing, and I'm going to trust everything I put into it."
LeBron James is 5-2 in Game 7's throughout his career, and his last Game 7 loss was against the Boston Celtics in 2008.