Nick Gilbert will again represent Cleveland at lottery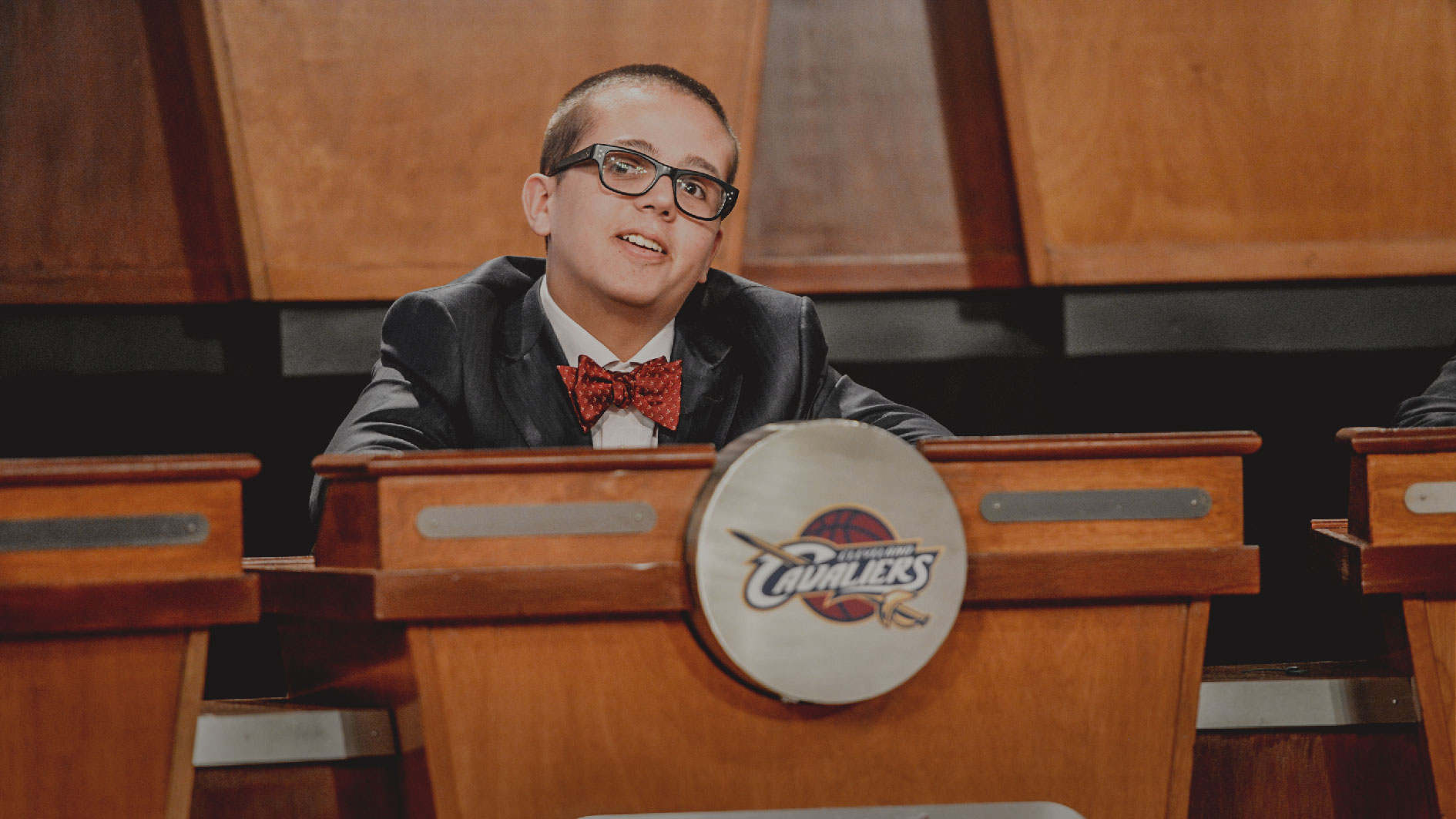 The Cleveland Cavaliers, with Zion Williamson available, are sending their time-honored good luck charm to the NBA Draft Lottery. Nick Cilbert, the son of Cavaliers owner Dan Gilbert, will represent the team in Chicago on May 14th when the draft order for lottery teams is decided.
Team participants for the NBA Draft Lottery on Tuesday in Chicago. pic.twitter.com/P1xoezT7l4

— Marc J. Spears (@MarcJSpearsESPN) May 8, 2019
The younger Gilbert has previously represented the wine and gold on the draft lottery stage five times, including in 2011 and 2013. Cleveland won the lottery on both occasions, subsequently using the No. 1 pick on Kyrie Irving and Anthony Bennett, respectively. Gilbert became a fan favorite in 2011, when at 14-years-old, he reacted to the Cavaliers winning the lottery by famously asking "What's not to like?"
Last season it was announced that Nick Gilbert, who suffers from neurofibromatosis, was scheduled to undergo major brain surgery at a Detroit hospital. It was his second significantly invasive operation on his brain, the first coming over a decade ago. Gilbert, now 22, has also been subject to chemotherapy at various points for the last 15 years.
Cleveland finished 19-63 this season, tying the Phoenix Suns for the second-worst record in the NBA. The Cavaliers, Suns, and league-worst New York Knicks all have a 14 percent chance of winning the No. 1 pick, the best odds of any team under the league's new lottery rules.
Williamson is the consensus top prospect in the 2019 draft, and will be one of the most unique players to enter the NBA in recent memory. He'd be a perfect fit in Cleveland as the team tries to establish a new culture and identity in the wake of LeBron James' departure last summer.