New Blazers swingman Rodney Hood looks back on lessons from Cavs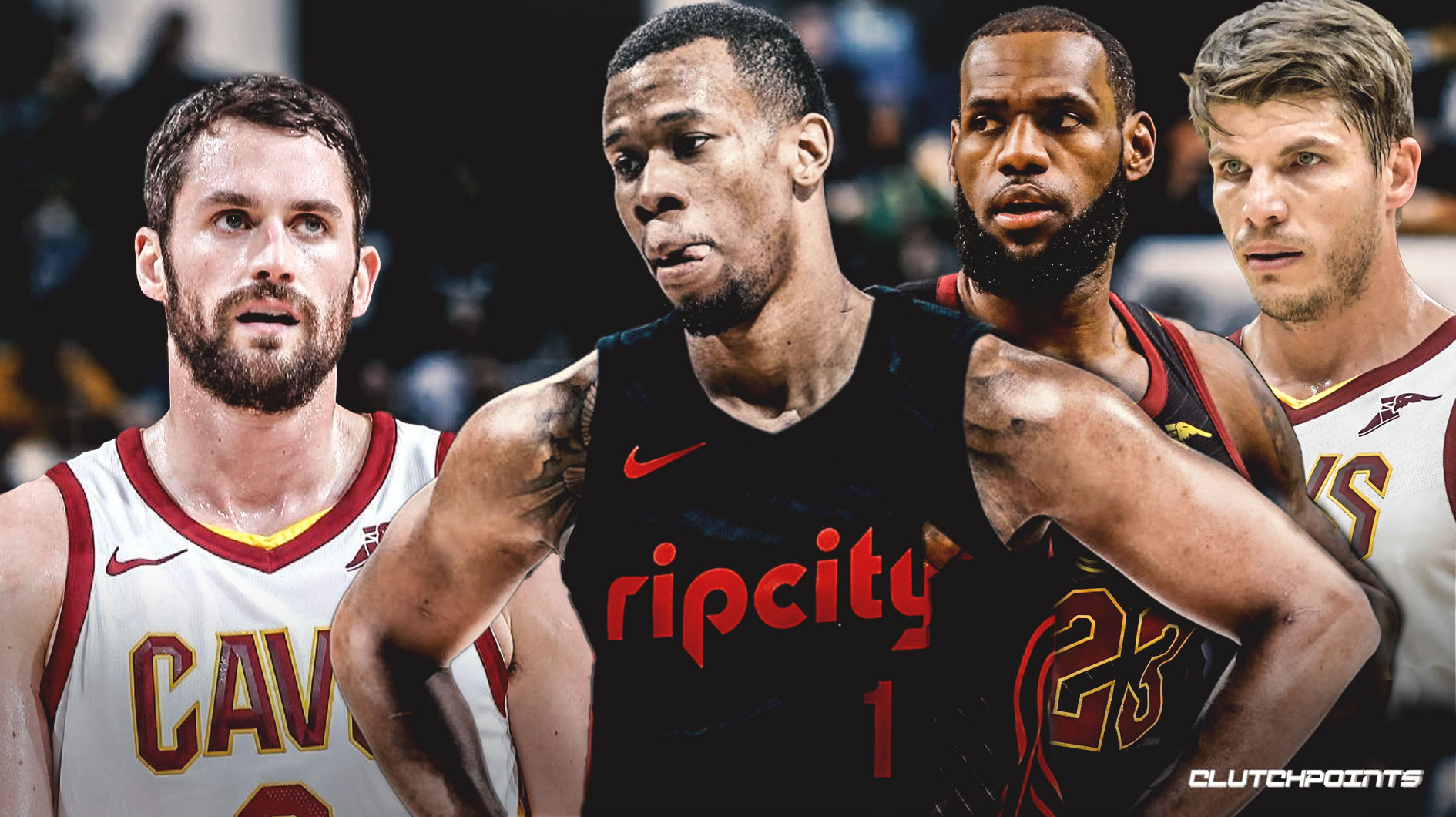 Despite being recently offloaded by the Cleveland Cavaliers, the Portland Trail Blazers' Rodney Hood still had nothing but good things to say about his former Cavs team.
Now part of the Blazers following a trade that sent Nik Stauskas, Wade Baldwin, and a couple of second-round draft picks the other way, the 26-year-old Hood shared what he values most during his time with the Cavs.
New Blazer @rodneyhood on spending a half-season with Cavs last year: "I learned a lot from the guys there — LeBron James, K-Love, Kyle Korver — how to be professional, how to win at a very high level. Those guys had a machine going, going to the Finals 4 straight years"#RipCity

— kerry eggers (@kerryeggers) February 6, 2019
Hood joined the Cavs almost exactly one year ago from the Utah Jazz as part of a deadline day three-team deal. During his time with Cleveland, the 6-foot-8 swingman was able to gain invaluable experience by making his first trip to the NBA Finals last season.
In two half seasons with the Cavs, Hood averaged 11.7 points (on 42.7 percent shooting), 1.2 three-pointers, 2.5 rebounds, 2.0 assists, 0.8 steals, and 0.8 turnovers in 24.7 minutes per ballgame.
Hood joins a Portland team that will require him to serve a backup role for both the two and three spots. The fifth-year wing might find himself in a good position to produce from the bench if he is able to carve out a significant role in head coach Terry Stotts' rotation.
Hood reportedly only arrived in Portland on Monday and did not make his debut on Tuesday as the Blazers took on the Miami Heat. The team's next game is scheduled on Thursday against the San Antonio Spurs, which is probably when we are most likely to see Hood put on the Portland uniform for the first time.