Cavs News: NBA Store puts up Isaiah Thomas' Cleveland gear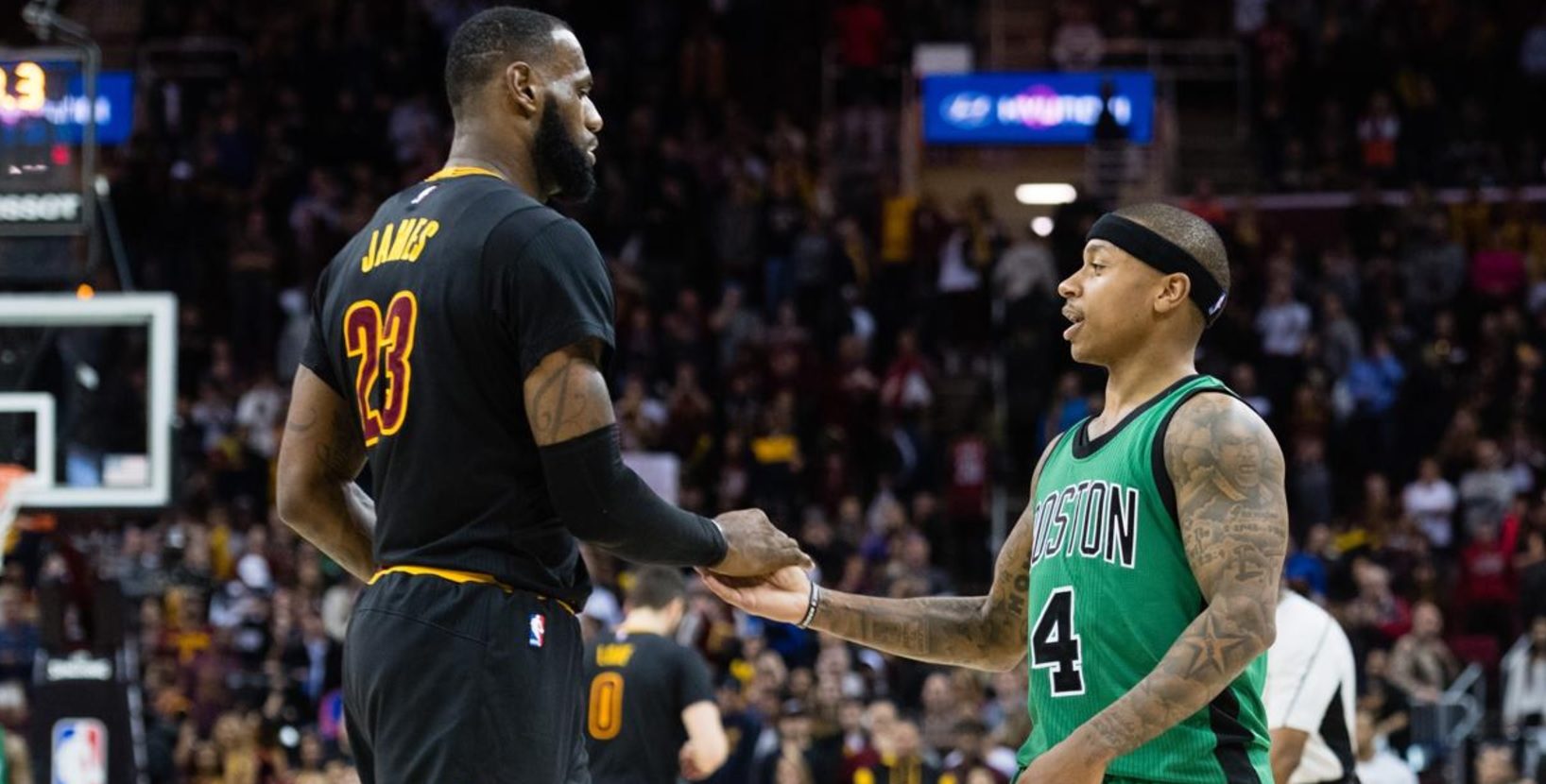 It seemed as though the Cleveland Cavaliers were going to head into the new NBA campaign with the same core group from last season's NBA Finals defeat. Of course, it was expected a couple of new additions would be added to freshen up the squad and try and capture another championship for Northeast Ohio.
Shockingly, little did we know their roster would look so drastically different with training camp just around the corner as starting point guard Kyrie Irving handed in a surprising trade request.
It was news that sent shock waves throughout the NBA and left the Cavaliers organization with questions to answer and holes to fill before they have to do it all again come late October. They have held onto the best player in the world in LeBron James, and with him, you've always got a great chance of heading back to the NBA Finals.
Nevertheless, the Cleveland practice courts are going to have some unfamiliar faces come training camp next month. One of those faces will most likely be scoring machine Isaiah Thomas, who was a huge part of the deal for Irving. Thomas' hip is under the microscope for the Cavs ahead of the new season, and the agreed deal between the two franchises became complicated with the Cavs likely wanting more compensation for the five-foot-nine guard. All in all, it's more than likely Thomas will eventually land inside Quicken Loans Arena once both organizations are happy with the trade.
Given the circumstances, it may be a little premature, but the NBA store has publicized Isaiah Thomas Cavaliers gear.
Let's hope they don't live to regret the decision to promote the Thomas' merchandise slightly early.
After all, it would be a suitable replacement for Irving, as Thomas averaged the third-most point per game in the NBA last season. The Cavs could use his scoring punch and fourth quarter dominance on a nightly basis, as they try and fend off their rivals to remain top dog in the Eastern Conference.