Cavs news: Changes in MVP odds of LeBron James, Kyrie Irving, and Isaiah Thomas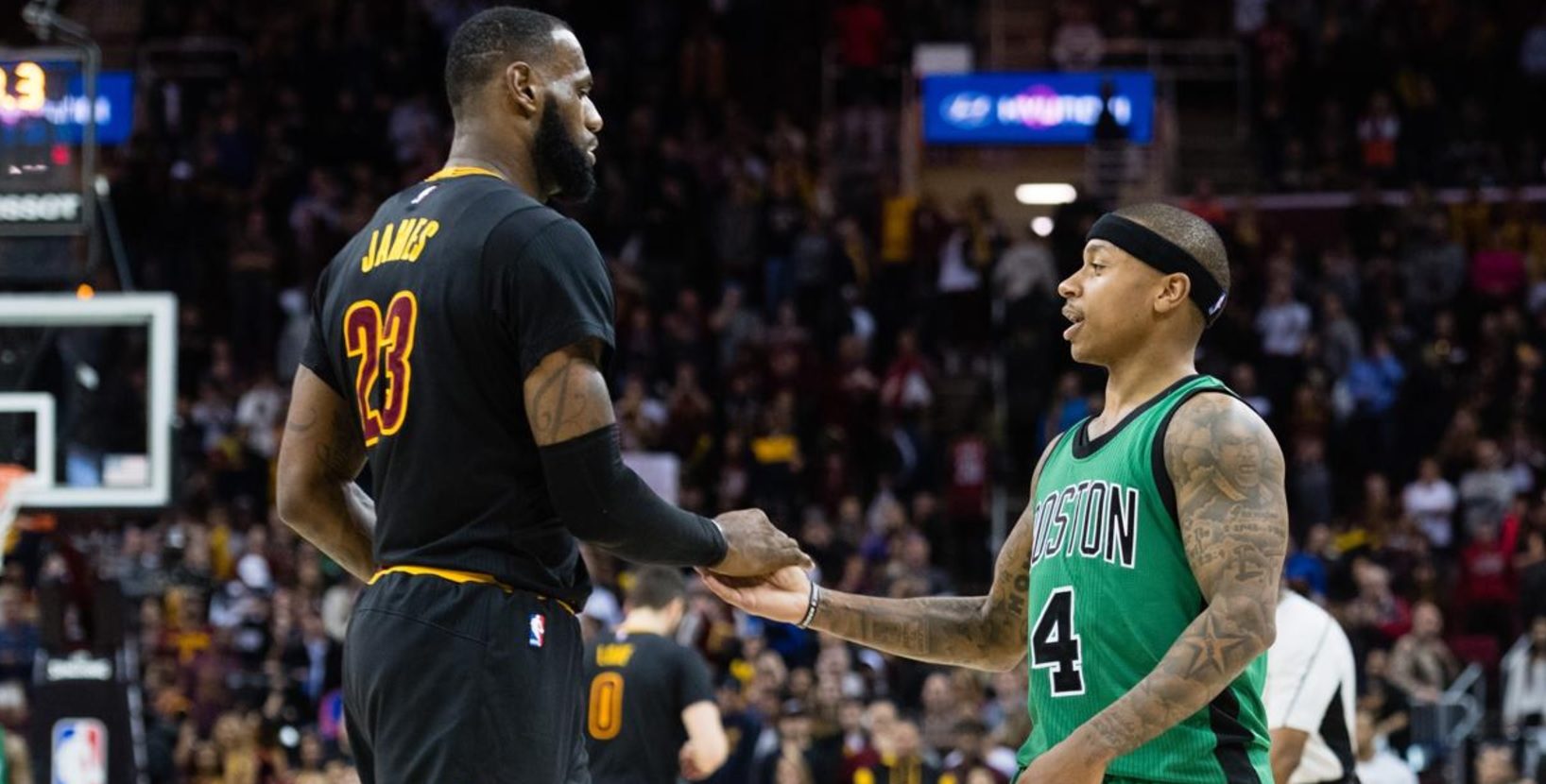 In lieu of Tuesday's trade between the Cleveland Cavaliers and Boston Celtics, several players, including LeBron James, Kyrie Irving, and Isaiah Thomas, saw their odds of winning this season's MVP award fluctuate a bit — some for the better, some for worse.
As most hoops fans know by now, the Cavs are sending Irving to the Celtics. In return, Boston will deliver Thomas, Jae Crowder, Ante Zizic, and the Brooklyn Nets' unprotected first round pick in next year's NBA Draft.
Just how did this trade impact these players' chances of winning the NBA's Most Valuable Player award, you ask? LeBron James, Cleveland's superstar small forward, saw his odds move just one point, from 5/1 to 6/1. Irving, who previously had 50/1 odds of winning the MVP award as a member of the Cavaliers, now sits at 25/1 with the Celtics. Thomas' numbers might be the most surprising, however, as his chances of winning the trophy dropped more than 70 points in the betting line (100/1 from 30/1).
2017-18 NBA MVP Award adjustments

L James 5/1 (from 6/1)
K Irving 25/1 (from 50/1)
I Thomas 100/1 (from 30/1)

— Jeff Sherman (@golfodds) August 22, 2017
Obviously, the odds-makers think that playing with James has an effect on winning the MVP award, and it surely does. In Irving's case, the odds shifted in his favor, as he'll likely be the focal point of Boston's offense. As for Thomas, his odds saw a decline due to the fact that he'll be playing alongside the King.
With just over 50 days remaining until the start of the 2017-18 NBA season, hoops fans across the globe won't have to wait much longer to see their favorite players in action. Who will win next season's MVP award? Stay tuned.