Multiple teams interested in trading for Kevin Love this season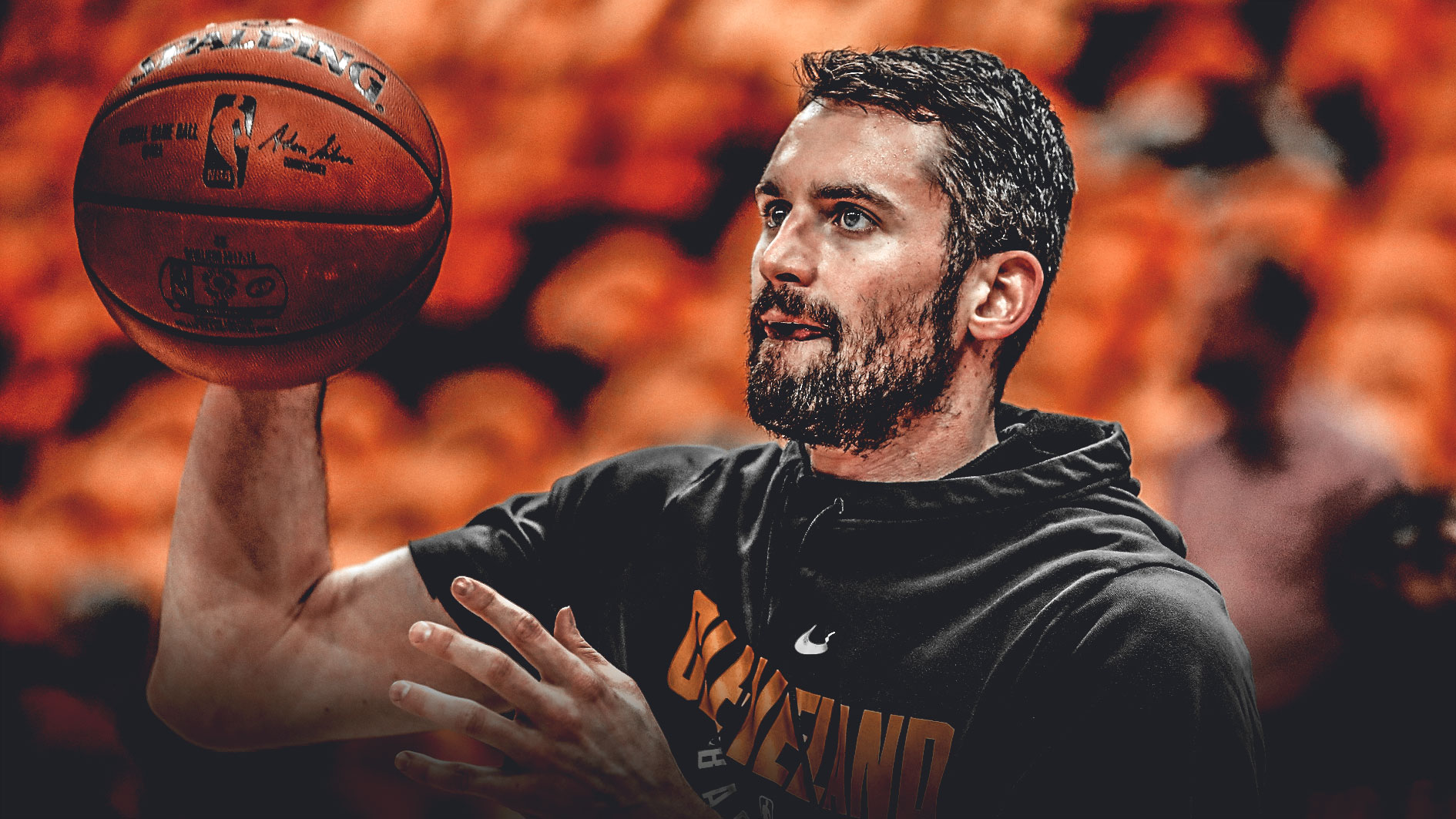 According to ESPN's Brian Windhorst, who made an appearance on ESPN 850 WKNR's "The Really Big Show" on Friday, Cleveland Cavaliers All-Star power forward Kevin Love has garnered significant trade interest around the NBA.
However, although there are a number of teams that would trade for Love this season if he's healthy, the Cavaliers may not be satisfied with the trade package that they get offered in return.
Quote transcribed by AmicoHoops' Colton Jones:
"I've talked to general managers out there who are interested in trading for Kevin Love, right now," Windhorst said. "Maybe not this moment, but they maintain in trading for him this season, if he's healthy."

"The Cavs would be able to get pieces for him. I don't necessarily think they'd be great pieces."
Hearing that Love is a player that general managers would be excited to have on their team may come as a surprise.
Basketball insiders like ESPN's Zach Lowe have repeatedly said that there isn't a strong market for Love. Further, the Love has often struggled in Cleveland. Both with and without LeBron James.
After signing a four-year, $120 million extension with the Cavs in the offseason, Love was looked at as the face of the franchise in the aftermath of James' departure. So far this season, he's averaged 19.0 points, 13.5 rebounds and 3.5 assists per game on a true shooting percentage of 47.8.
To be frank, when you compare those numbers to his averages from the previous four years, you come away unimpressed by the big man's relative lack of production. Love averaged 17.1 points, 10.0 rebounds and 2.1 assists per game on a true shooting percentage of 57.3 in the first four seasons of his Cavaliers career and it's uninspiring to see him fail to take advantage of his ascension to first option.
However, although Love has his flaws as a player, he's still one of the best power forwards in the league. His basketball IQ, elite three-point shooting and rebounding are skills that plenty of teams wish their own big men had.
Looking around the NBA landscape, teams like the Washington Wizards, Phoenix Suns, Miami Heat or Brooklyn Nets could have serious interest in acquiring Love and sending their small-ball fours back to Cleveland in return.
Perhaps players like Otto Porter (Washington), T.J. Warren (Phoenix), James Johnson (Miami) and DeMarre Carroll (Brooklyn) don't appeal to the Cavaliers too much by themselves. However, perimeter talents like Troy Brown Jr. (Washington), Josh Jackson (Phoenix), Tyler Johnson (Miami) and D'Angelo Russell (Brooklyn) are players Cleveland could have interest in as an incentive to trade Love.
Though Love loves Cleveland and it's hard to determine what an ideal return for the forward will be, both parties may be better off without each other in the future. By trading Love, the Cavaliers will almost certainly be able to keep their top-10 protected first-round pick in the 2019 NBA Draft and they could acquire a couple of good young players as well.
Love will have his chance to help transform a team into a true contender.