Matthew Dellavedova will play for Cavs vs. Bucks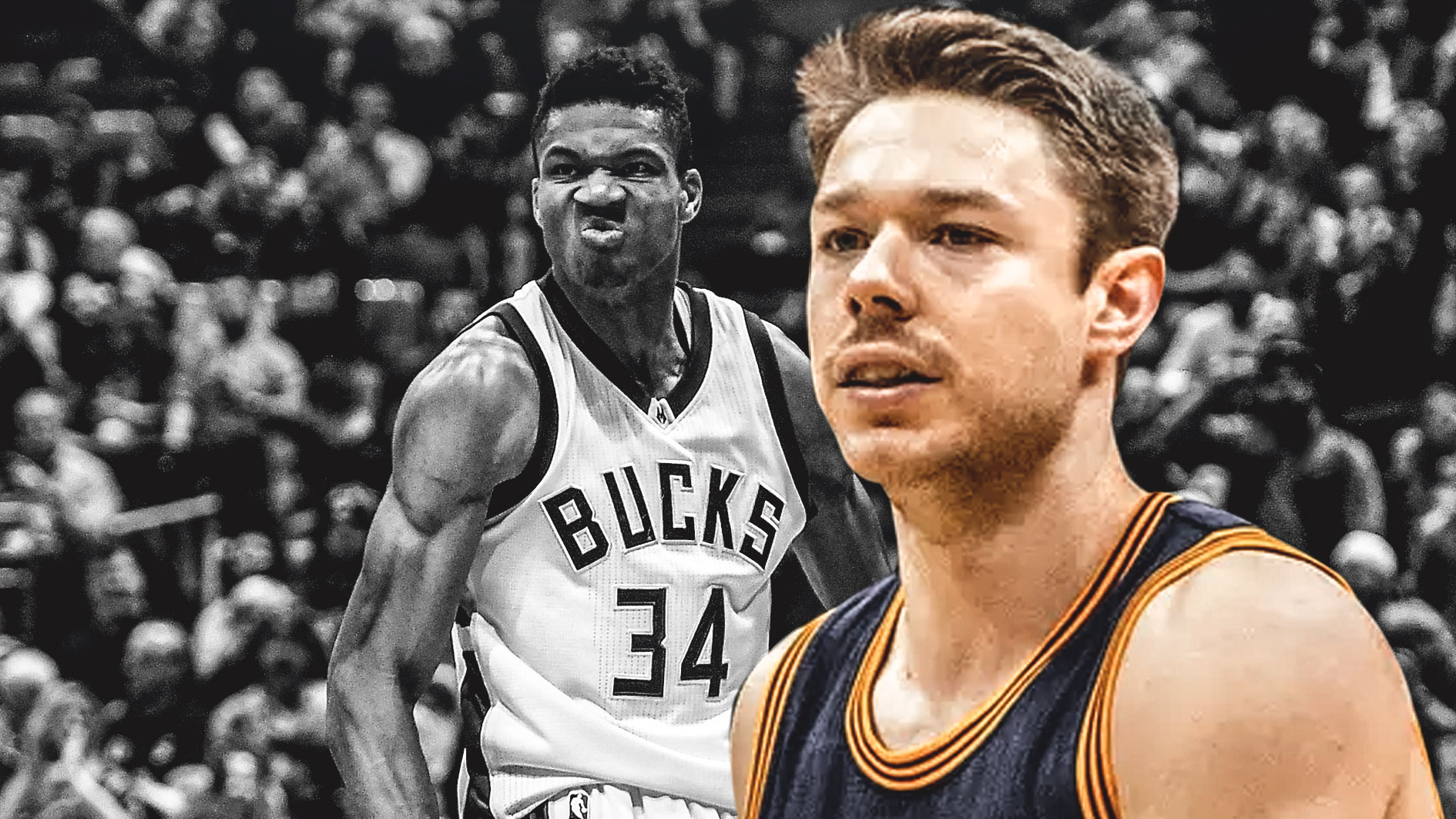 Cleveland Cavaliers guard Matthew Dellavedova — who the Cavs acquired last week in a three-team trade with the Milwaukee Bucks (his former team) and the Washington Wizards — has been cleared to suit up for Monday night's game, according to a report from Joe Vardon of The Athletic.
OK, so, Matthew Dellavedova will play tonight for his old team, against his old team. LD wasn't sure if Delly would start. Rodney Hood (toe) was on the court for early work. He's questionable. Clarkson (back) looked sore, but wasn't ruled out either. Nwaba (knee) still out

— Joe Vardon (@joevardon) December 10, 2018
In an interesting twist, "Delly," as he came to be known during his first stint with the Cavs, will be playing against the team that dealt him for the team that dealt him to them.
As I alluded to above, the Cavs traded for Dellavedova over the weekend in a three-team deal.
As part of the original transaction, Cleveland sent two players to Milwaukee: point guard George Hill and forward Sam Dekker. In return, the Bucks sent Dellavedova, John Henson and two draft picks (2021 first and second-round). Dekker was later rerouted to the Washington Wizards.
Shortly after hearing that he'd been traded, Dellavedova sent out a thank you video to the Bucks organization and their fans.
"I'd like to say a big thank you to the Milwaukee Bucks for the opportunity," Dellavedova said. "They're a great organization, full of great people. I wish them and the boys all the best. Milwaukee will always be a special place for my wife and I. We got married in our backyard here. We made a lot of friends here, and it's where I got my first hole-in-one."
Dellavedova, now 28 years of age, will serve as a backup in Cleveland behind Cavs rookie Collin Sexton, who's been playing well since assuming a starting role. Veteran center Tristan Thompson, one of the four players (actively with the team) to have played with Delly, would discuss the return of his "Aussie brother" and the impact he expects the pesky defender to make when he goes toe-to-toe with Sexton in practice:
"I'm glad my Aussie brother is back," Cavs center Tristan Thompson told ESPN, referring to Dellavedova. "[He] Brings us veteran leadership, a guy that's won before, a guy that's going to push Collin [Sexton], control the game for the second unit and he'll make shots. He's good at throwing lobs to me, so I'm really happy about that."
Monday night's Cavs-Bucks game is scheduled to tip inside the Fiserv Forum at 8:00 p.m. EST with FOX Sports Ohio having live broadcast coverage.