Cavs make tribute video for Heat's Dwyane Wade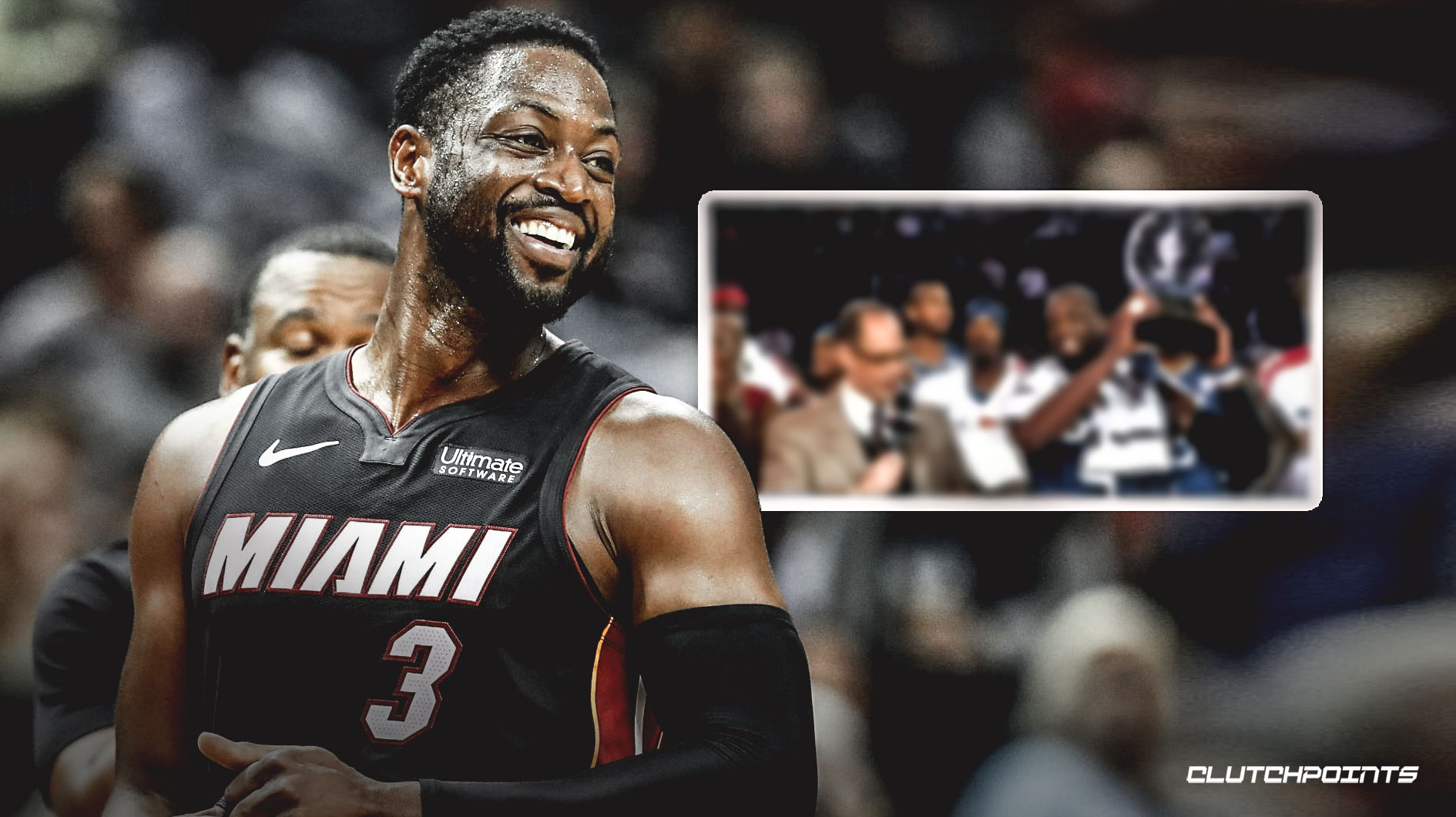 Heat guard Dwyane Wade only spent a short time in Northeast Ohio, but that didn't stop the Cleveland Cavaliers from honoring him with a tribute video Friday night.
The @cavs congratulate Dwyane Wade in Cleveland! #OneLastDance pic.twitter.com/tp4hWFBqKN

— NBA (@NBA) January 26, 2019
Wade, 37, has proven to be one of the most accomplished two-guards to ever play the game. He has averaged 22.2 points, 4.7 rebounds, and 4.2 assists over the course of his 16-year career.
Three NBA championship rings, a Finals MVP, and 12 All-Star appearances later, he finds himself on a Heat team trying desperately to make the postseason.
Miami is 22-24, hanging on by a thread in the Eastern Conference playoff standings occupying the eight spot, going into the matchup against the Cavs. Head coach Erik Spoelstra is trying to put the Heat back in the right direction after Wednesday's 111-99 loss to the Los Angeles Clippers.
Spoelstra and D-Wade have had a lot of fond memories together as a coach and player down South. Between his tenure served under Pat Riley as his assistant until the 2008-09 season where he took over and each share credit for their titles.
Among coaches with at least 10 years on the job, Spoelstra's winning percentage of .595  is eighth-best in NBA history. By the time this season ends, he should be in the top 30 for all-time wins. And he's only 48, meaning his career might still have many, many more years left for him to add to his legacy.
We'll see if he and Wade have any magic left in the tank this season.
Dwyane Wade is averaging 13.8 points, 3.6 rebounds, 4.2 assists, and has received some All-Star votes recently from those who are eager to see him selected to one last game.