Cavs news: LeBron James would love to have Dwyane Wade as part of team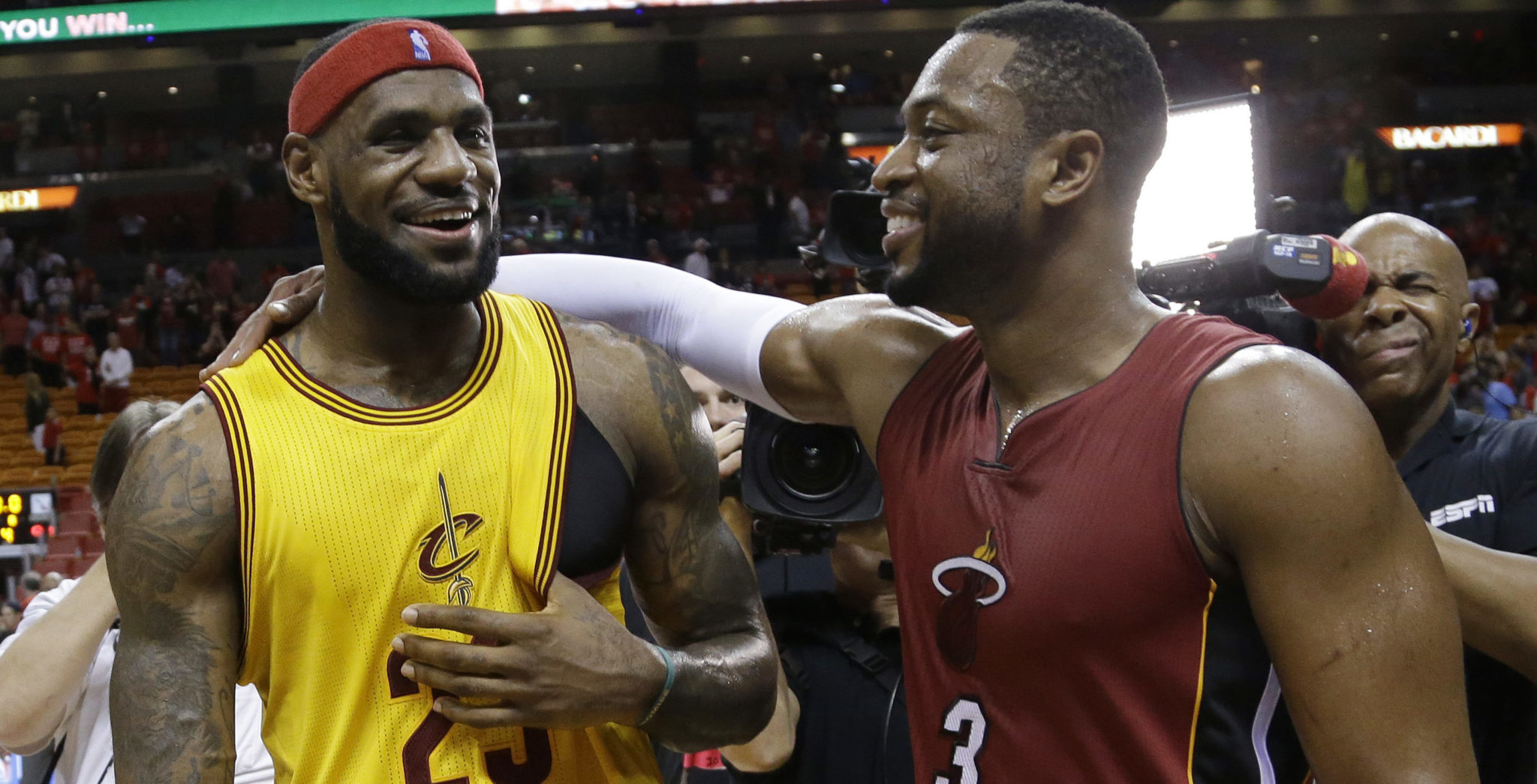 On Monday, the Cleveland Cavaliers held their annual media day at Cleveland Clinic Courts in Independence, Ohio. With reporters gathered around, LeBron James sat down in front of the microphone to field an onslaught of questions.
After answering a series of questions about Kyrie Irving, his former teammate who was recently traded to the Boston Celtics, James was asked about the recent buyout agreement that was reached between Dwyane Wade and the Chicago Bulls over the weekend, and whether or not he would like to see the former Marquette Golden Eagle in a wine and gold uniform.
"I would love to have D-Wade as a part of this team," James said. "I think he brings another championship DNA, a championship pedigree. He brings another play-maker to the team who can get guys involved, that can make plays, and also has a great basketball mind."

"I think it would be great to have him here," James continued. "And obviously, our front office has done some great things throughout this summer. Obviously, I've talked to D-Wade throughout the summer, and I'll probably reach out to him as well, but it's really not up to me. It's kind of up to D-Wade if he can clear waivers, then it's up to our front office. I hope that we can bring him here. I would love to have him."
"I would love to have him." – @KingJames discusses Dwyane Wade's buyout NOW on NBA TV. #NBAMediaDay pic.twitter.com/VQSVb1wluj

— NBA TV (@NBATV) September 25, 2017
Wade, now 35 years of age, would certainly be a great addition to the Cavs' rotation. In his 60 games played for the Bulls last season, the three-time NBA champion averaged 18.3 points on 43 percent shooting from the field, 4.5 rebounds, 3.8 assists, and 1.4 steals per outing.
Whether or not Wade will become a member of the Cavaliers organization remains to be seen. However, most reports indicate that Cleveland, who can offer roughly $2.5 million for his services, is among his favored destinations.