Cavs' LeBron James wore "equality" sneakers to keep conversation going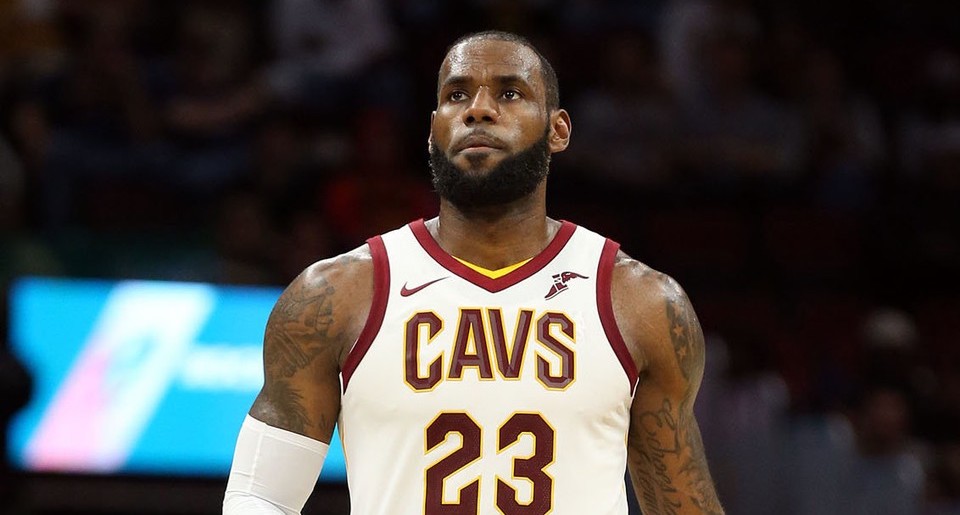 Last night (Tuesday), the Cleveland Cavaliers kicked off their 2017-18 regular season campaign with a matchup against Kyrie Irving and the Boston Celtics inside Quicken Loans Arena. After jumping out to an early first-half lead, the Cavs, who finished with a total of 17 turnovers, had to hang on in the closing minutes for a 102-99 victory.
Cavs superstar LeBron James, who posted 29 points on 12-of-19 shooting from the field, 16 rebounds, nine assists, and two blocks in his 41 minutes of playing time, decided to wear a unique variant of his new signature shoe with Nike, the LeBron 15. The colorway, which has been dubbed the LeBron 15 Equality PE ("player exclusive"), features an all-black scheme. However, written across the back of each shoe is one resounding message: "Equality."
James, now in his 15th season of NBA service, posted a photo of the new sneakers to his Instagram account on Wednesday. In the caption, the three-time champion wrote an encouraging message.
"Together we will persevere through all adversity, negativity and turn it into happiness and love! #LiveLaughLove #striveforgreatness🚀"
While speaking to reporters after last night's win over the Celtics, James explained that he wanted to do something subtle on opening night to raise awareness.
"I just wanted to keep the conversation going, keep the conversation going," James told ESPN after the Cavs' 102-99 win. "We know what we're going through. We know what we went through as a nation, as a world [recently]. So, I had an opportunity to use a platform for the greater good and keep the conversation going. Why not?"
Nike, who is engaged in a lifetime sponsorship deal with James, debuted their "EQUALITY campaign in February. The mission? "To use athletes' voices and the power of sport to inspire people to take action in their communities."
According to McMenamin, this unique colorway of the LeBron 15 will not be available for purchase. As for the other colorways, initial reports indicate that they are selling fast.
"James' sneakers from Tuesday night will not be sold," McMenamin writes in his recent article with ESPN. "However, as part of the "EQUALITY" initiative, Nike announced it will donate $5 million in 2017 to various organizations (MENTOR and PeacePlayers, for example) that advance equality in communities across the country."
James' message, albeit humble, was clear.