Cavs, LeBron James has won 13 and 11-straight closeout games, respectively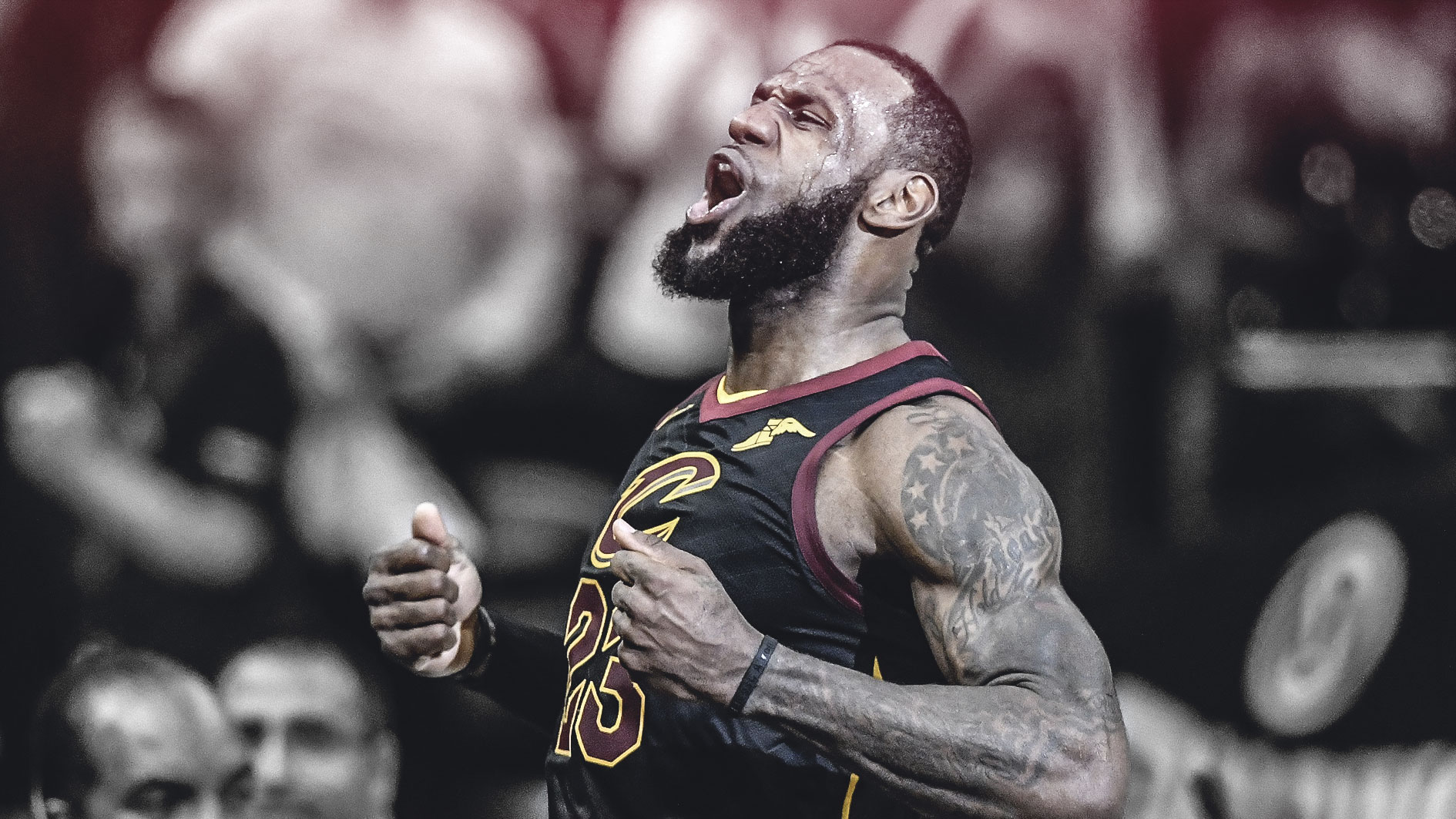 The Cleveland Cavaliers have made their way to Indianapolis for a Game 6 matchup against the Pacers. Thanks in large part to LeBron James' 44-point effort in Wednesday night's tilt, the Cavs are now leading this Eastern Conference playoff series, 3-2.
Cleveland has won 13 straight games to close out a playoff series. And according to a report from Joe Vardon of Cleveland.com, James has won 11 in a row personally — never losing a series in which he had multiple chances to close it out.
Although he's been a monster in this series, James says he is "just a piece of the puzzle."
"It's not me," James said after Friday's practice session in Indy. "It's just the teams that I've been a part of. I'm just a piece of that puzzle. You just try to be as prepared as you can be. Not saying that it can happen tonight, but we're going to try to put ourselves in position to close out and we'll see what happens."
Through Cleveland's first five playoff games, James, now in his 15th season of NBA service, has racked up averages of 34.8 points (career-high) on 55.0 percent shooting from the field (28.0 percent from beyond the arc), 11.4 rebounds, 8.0 assists, 1.0 block, and 1.0 steal in a whopping 42.6 minutes per game.
"Efficiency has always been a part of my game," James added. "I just try to be as efficient as I can be. Hopefully, I can continue that tonight."
In other Cavs news, veteran point guard George Hill remains questionable for Friday night's game due to continued back soreness. If Hill is unable to play, head coach Tyronn Lue will likely call on Jose Calderon to start, as he did in Games 4 and 5.
Game 6 is set to tip inside Bankers Life Fieldhouse at 8:00 p.m. EST with ESPN, FOX Sports Ohio and FOX Sports Indiana having live broadcast coverage.