LeBron James will not consider participating in 3-point shootout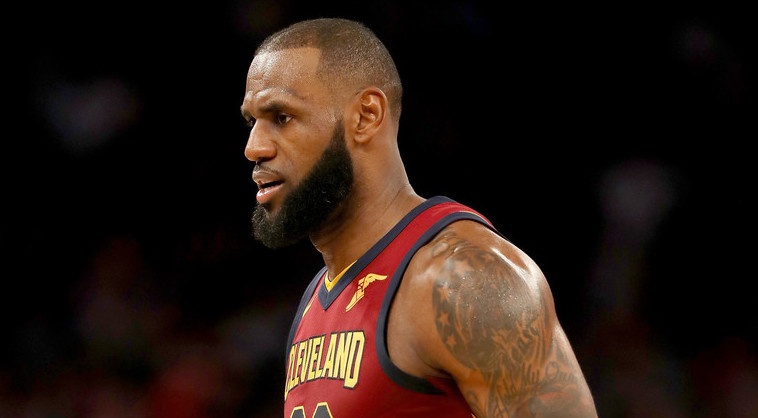 Despite the fact that he's having one of the best statistical years of his career from beyond the arc, Cleveland Cavaliers superstar LeBron James says he has no intentions of participating in the 3-point contest at this season's All-Star Weekend.
As most hoops fans know, Los Angeles will be the setting of the 2018 All Star games — a city that James has become increasingly familiar with over the years, and one in which he owns a home. However, in an interview with Jason Lloyd of The Athletic, the former No. 1 overall pick in the 2003 Draft revealed that he would rather spend that time with his family.
In any other year, at any other venue, LeBron James would've considered it. But not now. Not when the All-Star Game is in his (other) backyard. James made three more 3-pointers in Thursday's win at Atlanta and is up to a staggering 43 percent from 3-point range. Given those gaudy figures, and given how confident he is right now shooting the 3, it's plausible James could've competed in the 3-point contest at All-Star weekend — something he has never done before. And let's be honest: If James called the league and said he wanted to participate, who would tell him no? There's only one problem. The All-Star game is in Los Angeles. Primarily for that reason, James told The Athletic he will not consider participating in the 3-point shootout. "Not when I can spend a Saturday night at home with my family," he said.
The NBA would love to have James as a participant, to be sure. In his 22 games played for the Cavs this season, he's managed to turn in some of the best numbers of his life, averaging 28 points on 58.3 percent shooting from the field (43 percent from beyond the arc), 8.5 assists, and 8.2 rebounds.
Though he won't be participating in this season's 3-point contest, it's probably safe to say that hoops fans will see James on the Eastern Conference All-Star team.