LeBron James on the verge of NBA history if he scores at least 6 points in Game 2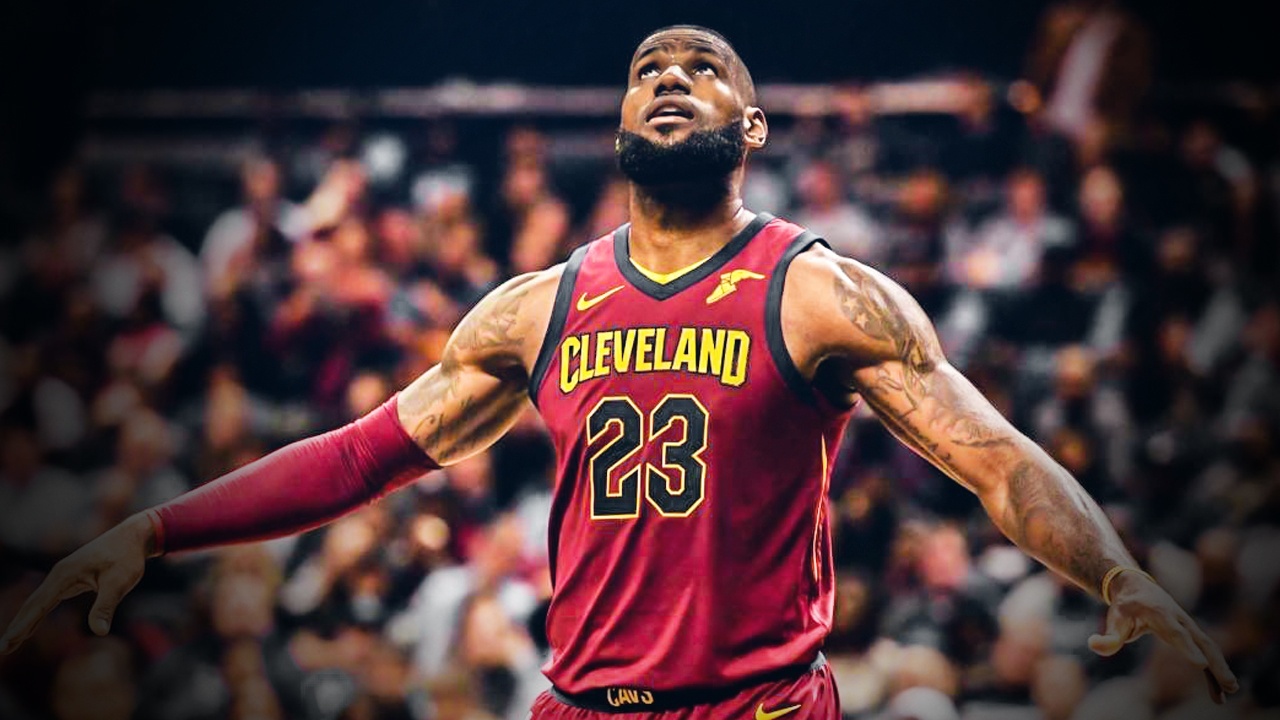 Although his team is currently trailing the Boston Celtics in the Eastern Conference Finals, one game to nil, Cleveland Cavaliers superstar LeBron James still has a chance to set a rather impressive record. In fact, the Cavs star has a shot at two milestones in Game 2.
According to a report from Joe Vardon of Cleveland.com, James is just six points shy of becoming the only player in NBA history to record 1,000 points against a single team in the playoffs. As of today, the Akron Hammer has scored 994 big ones against the Celtics in 35 games.
James, now 33 years of age and in his 15th season, is also just one block shy of passing Elvin Hayes (222) for the 18th spot in postseason history.
James has been outstanding in this playoff run, though he struggled a bit in Sunday's Game 1 loss (15 points and seven turnovers). Through the Cavs' first 12 games of the playoffs, the three-time champion has racked up averages of 32.7 points on 53.9 percent shooting from the field, 9.2 rebounds, 9.0 assists, 1.4 steals, and 1.1 blocks in 40.9 minutes per game.
In Game 1's postgame presser, James noted that he has "zero level of concern at this stage" when asked about dropping the series opener.
"I have zero level of concern at this stage … I didn't go to college, this isn't March Madness." – @KingJames

& if you want to know what happened when the Celtics rattled off 7 straight points to start the 4th, turn to @FOXSportsOH now. #MicDrop (goodnight) pic.twitter.com/4YEivzmarA

— Allie Clifton (@FSOAllieOop) May 13, 2018
Several members of the Cavs felt their defense was a bit "soft" in Game 1, including Kevin Love and Tristan Thompson.
"I think in the first half we were a little soft," Love told ESPN's Dave McMenamin after Monday's practice. "Just letting a few of their guys get open looks and get a good feel. They've been playing extremely well throughout these playoffs. The players have been stepping up for them. We just need to be better at making them feel us."
Love is right. The Celtics jumped out to a 21-point lead in the first quarter and never looked back. Oh, and the Cavs didn't help themselves much by going 4-of-26 (15.4 percent) from beyond the arc.
As for Thompson… Reports issued after Monday's practice suggested that Cavs head coach Tyronn Lue might give the 6-foot-10 rebounding machine a starting nod for Game 2. If that plan comes to fruition, Double T would likely be matched up against Al Horford.
Game 2 is set to tip inside TD Garden at 8:30 p.m. EST with ESPN having live broadcast coverage. Let's see if James and the Cavs can bounce back.