LeBron James thinks Kevin Durant may be the best defensive small forward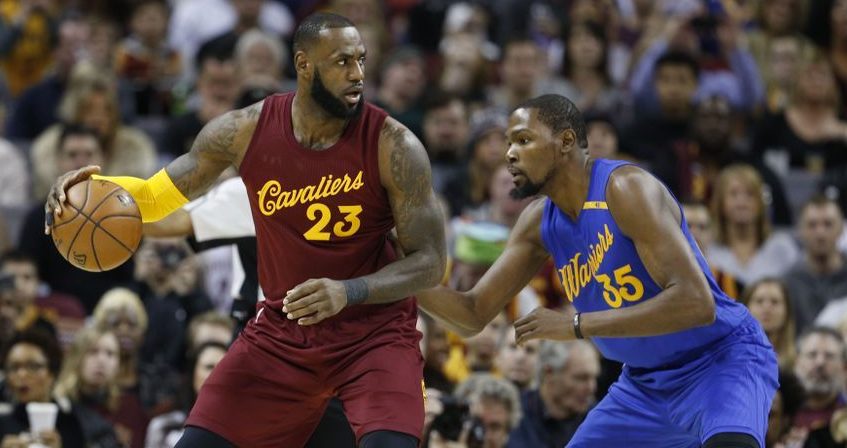 Whenever the top defensive small forwards are discussed, the names of Kawhi Leonard and LeBron James are often mentioned first, as they excel on that end of the floor, just as much as they do on offense. Their ability to defend multiple positions, and change shots with their mere presence has made them earn the respect of other players as well.
However, the Cleveland Cavaliers star forward thinks Kevin Durant may be the best defensive small forward, which he said following the Christmas Day game against the Warriors.
Via Monte Poole of NBC Sports:
"He's right up there, if not the best," James said. "Kawhi (Leonard) is up there."
This season, Durant has been showcasing his talent on defending the rim, with a career-high average of 2.3 blocks per game, and making a case for himself as a candidate for the Defensive Player of the Year Award. What's even more impressive is he is still scoring 26.2 points, to go along with 7.2 rebounds and 5.1 assists a night.
James' high praise for him is a testament to how he respects his game, and appreciates his improved defense this season. If he continues to put the same premium on that aspect of his game as the campaign progresses, he could be named DPOY, which will be another award he can add to his already impressive list of achievements in the NBA.