LeBron James shrugs off collision with Jayson Tatum affecting his game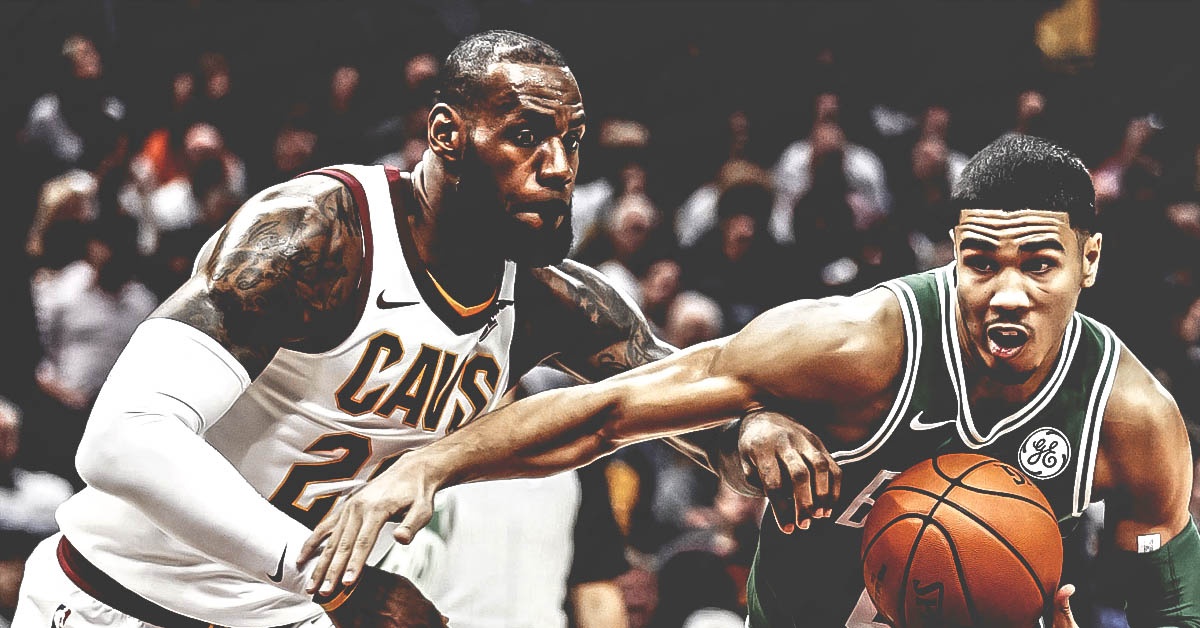 The Cleveland Cavaliers' LeBron James shrugged off any notion of slowing down after he was hit squarely in the jaw during a collision with Boston Celtics forward Jayson Tatum.
Tatum lunged for a steal near the sideline and collided with James, as his shoulder connected with the King, leaving him a bit dazzled for a few seconds.
LeBron James took a Jayson Tatum shoulder to the head pic.twitter.com/ocUnnSDnxO

— Def Pen Hoops (@DefPenHoops) May 16, 2018
"It was a tough blow, obviously incidental," said James after suffering a 107-94 loss on Tuesday night, according to Jared Weiss of The Athletic. "His shoulder hit me square in the jaw, so I just wanted to go back and make sure everything was fine. But it didn't affect my game after that."
James got off to a rousing 21-point first quarter, but only mustered four points in the second, going a mere 1-of-2 from the field and 2-of-4 from the foul line.
He scored seven points in the third, despite playing the entire quarter, as the Celtics started to find some separation, taking a seven-point lead into the fourth quarter.
James had the legendary bounce-back game that was expected of him but ironically resulted in a 107-94 loss, putting his team in a 0-2 hole before going back home to Quicken Loans Arena.
Oddly enough, James is now 1-2 in 40-point triple-doubles in the postseason. The other two were against the Indiana Pacers on April 20 last year, which he won; and the other against the Golden State Warriors on June 14, 2015, which he lost.