LeBron James says responsibility will not change in 2018 NBA playoffs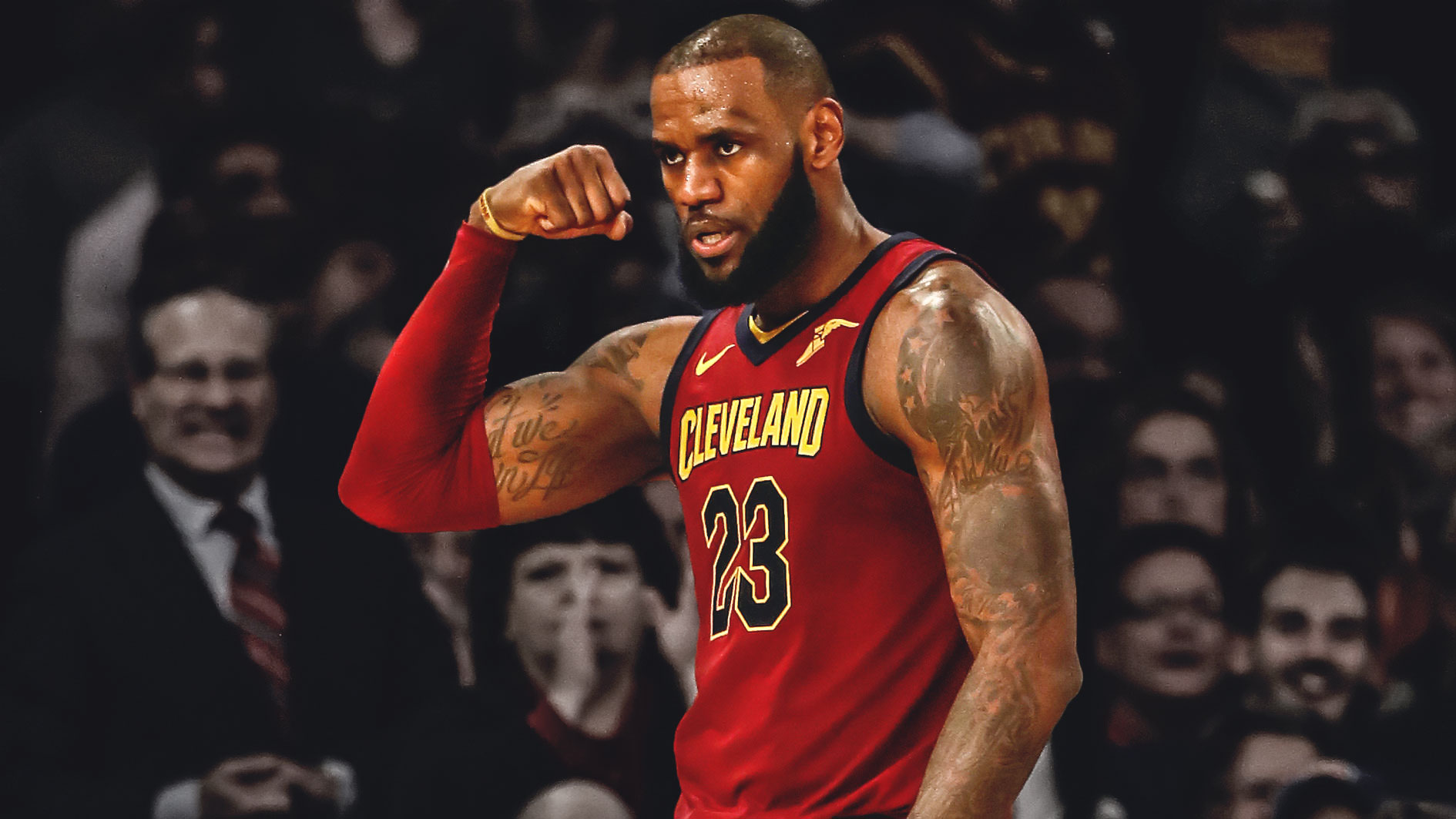 In seven consecutive NBA Finals appearances, LeBron James has had a Big 3 with Dwyane Wade and Chris Bosh in Miami and Kyrie Irving and Kevin Love in Cleveland. However, as James looks to continue the impressive streak, he heads into the 2018 NBA playoffs under different circumstances.
While James still has Love, he will attempt to lead a group of inexperienced players acquired at the trade deadline in Jordan Clarkson, Larry Nance Jr., and Rodney Hood. Despite the current situation, the 33-year-old says his personal responsibility will not change according to Chris Fedor of Cleveland.com:
#Cavs LeBron James when asked whether his personal responsibility changes for this postseason run because of the numerous unknowns: "My responsibility has been the same for quite a while now: Go out and try to dominate."

— Chris Fedor (@ChrisFedor) April 14, 2018
After an uneven 2017-18 NBA season where the Cleveland Cavaliers finished fourth in the Eastern Conference with a 50-32 record, it is still difficult to go against James in a seven-game series. Although the Toronto Raptors finished with the best record in the conference, they need to prove they are legitimate contenders. As for the Boston Celtics, they are dealing with numerous injuries, highlighted by Irving being out for the rest of the playoffs.
Although the Indiana Pacers won the season series 3-1 against the Cavaliers, all of the games came before the trades. While the Pacers deserve a lot of credit for putting themselves in this position even after the Paul George trade, Cleveland's experience should propel them to the second round.
James averaged 27.5 points, 8.6 rebounds, and 9.1 assists while playing all 82 games for the first time in his 15-year career.