LeBron James says his kids will determine when he retires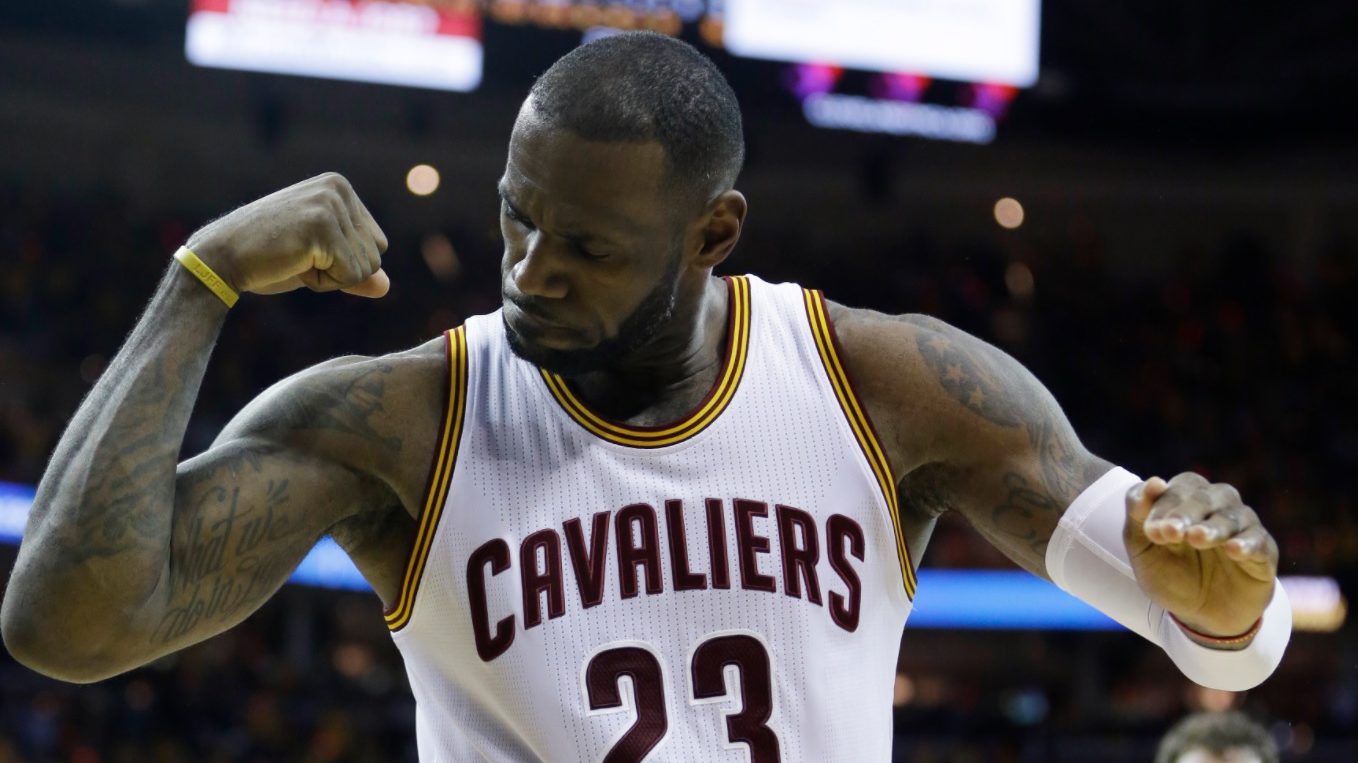 Cleveland Cavaliers superstar LeBron James is now in his 15th season of NBA service. The three-time champion is showing no signs of regression. In fact, it's just the opposite. James is currently posting some of the best statistical figures of his career.
No one knows when James, now 33 years of age, will decide to hang up his basketball shoes, but it sounds his children will play a large role in the decision.
Via Jeff Zillgitt of USA Today Sports:
"The only thing is with my kids getting older, that's the only thing that kind of stops me from going as long as I'd like to," James said before the Cavaliers played the Toronto Raptors. "I've got a 13-year-old son now (LeBron Jr.). He's in the seventh grade. He's a damn good basketball player, too. On this road trip, I've already missed four of his games. That's the thing that kind of sucks.

"I've got a 10-year-old boy (Bryce), three-year-old girl (Zhuri). Daddy side kicks in sometimes. That will be a deciding factor in how long I want to play."
James did mention that he's able to watch his sons' games on video, but as most parents with children in athletics know, watching on video isn't the same as being at the event.
James has been on an absolute tear this season. In his 40 games played, the former No. 1 overall pick in the 2003 Draft has turned in averages of 27.2 points on 55.8 percent shooting from the field (38.9 percent from beyond the arc), 9.0 assists (career-high), and 8.2 rebounds.
It sounds like the King is ready to reign for a few more years.
"Right now, I feel great. I don't feel 33," James said. "I don't feel like I've been to (seven) straight finals in a row. I don't feel like I came in at 18 and I've played 79-80% of games. Just keep it going.

"I've already went further than I thought I would go," James said in closing. "Everything after this point is extra credit. Fifteen years. I don't know, I've been in this spotlight for half of my years. I'm 33 now. This thing started when I was 15. 18 years I've been in this light. I've already exceeded everything I've dreamed about. At this point, I'm just adding crazy toppings on the cake like my daughter would do. Throw all kinds of stuff on the cake and whatever happens happens."