LeBron James says his favorite NFL player to watch is Carson Wentz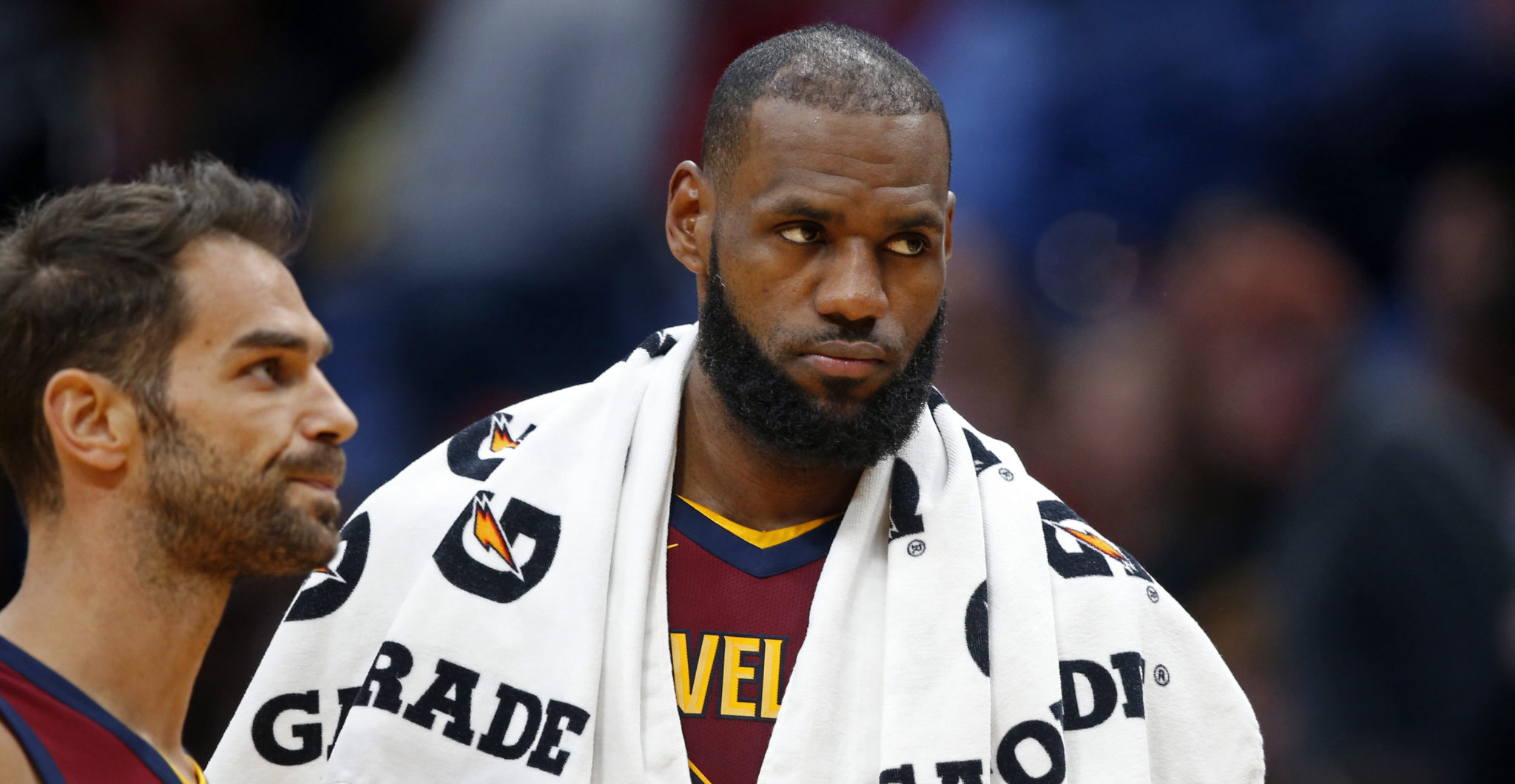 It has been no secret throughout his NBA career that LeBron James has made it clear that he is a diehard Dallas Cowboys fan.
However, Philadelphia Eagles' hot start to the 2017 season led by MVP candidate quarterback Carson Wentz has caught James' attention so much so that he has declared him as currently being his favorite player in the NFL, according to Jessica Camerato of NBC Sports Philadelphia:
LeBron James: "I've got three guys that I love watching play: Tom Brady, Antonio Brown mixed with Le'Veon Bell — they're on the same team so I get an opportunity to watch the same guys at the same time — and my favorite player right now is Carson Wentz." #Eagles

— Jessica Camerato (@JCameratoNBCS) November 27, 2017
Wentz has put together quite an impressive second year leading the Eagles to a league-best 10-1 record through the first 12 weeks of the season that includes an active nine-game win streak. The 24-year-old currently leads the league with 28 touchdown passes to just five interceptions while throwing for 2,657 yards.
The fact that James has quickly developed a strong level of respect and admiration for Wentz shows the tremendous level of impact he has made in a short time with the Eagles. He has put the franchise in a position to be a powerhouse for many years to come with him under center with his progressive maturation and ability on the field.
Although it breaks part of the fandom code of cheering for a player from a rival, especially being a Cowboys fan, it is simply hard to deny the special talent that Wentz is quickly becoming.