LeBron James says boos for Kyrie Irving were nothing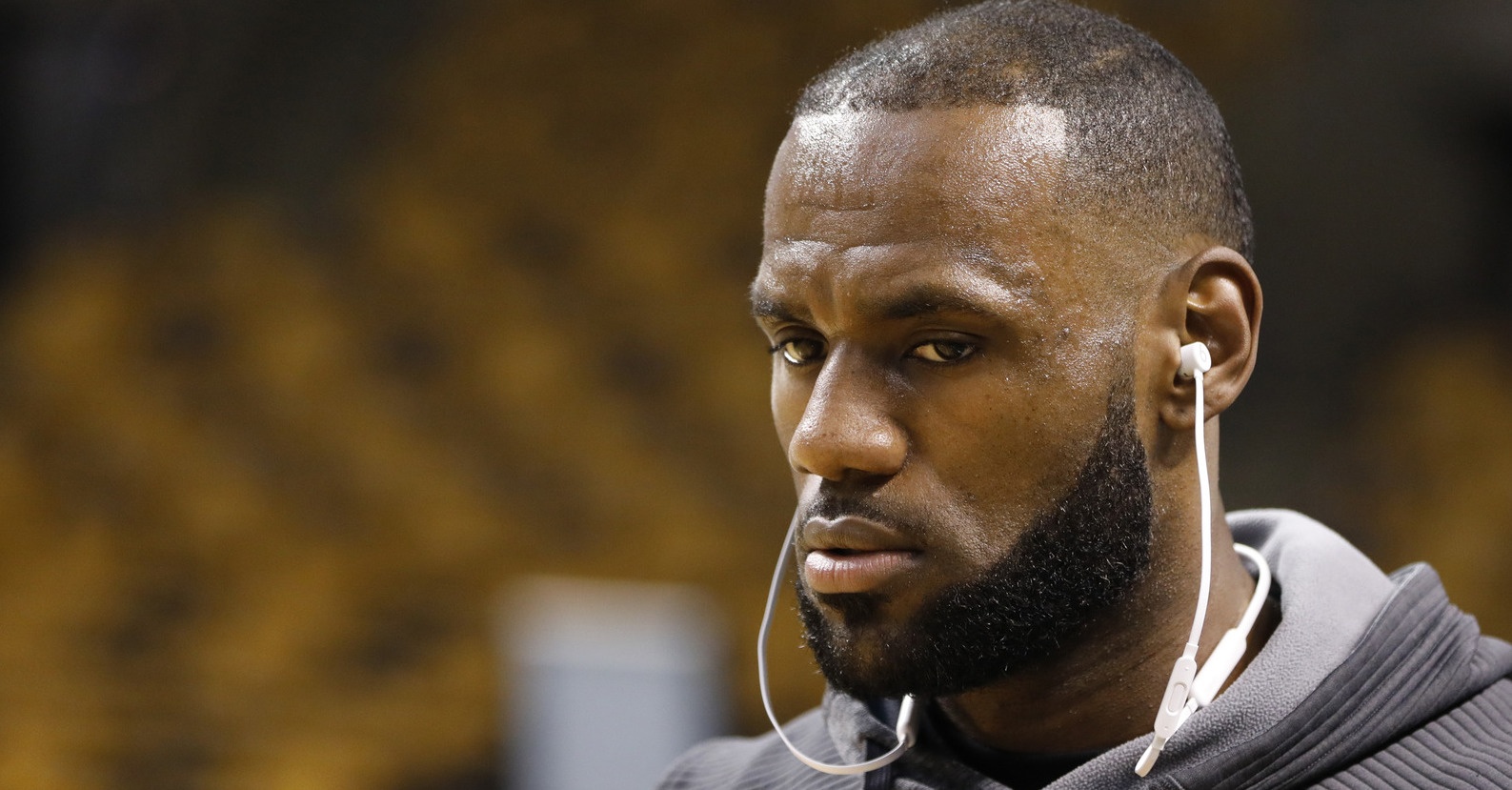 On Tuesday night, the Cleveland Cavaliers served as hosts to Kyrie Irving and the Boston Celtics in what was the first game of the 2017-18 regular season for both teams. After jumping out to a big lead in the first half, the Cavs saw their advantage dwindle in the third and fourth quarters. In fact, the Celtics managed to take the lead on several occasions. However, the Cavs, who racked up 17 turnovers in total, managed to hold on for a 102-99 victory.
Tuesday night's game was Irving's first appearance in front of his former team's fans. As most hoops fans know, the former Duke Blue Devil was traded to the Celtics during this year's offseason. Irving, now 25 years of age, heard it from the Cavaliers faithful inside Quicken Loans Arena. On introduction, as well as each time he touched the ball, the crowd responded with boos.
Irving's former teammate, LeBron James, knows a thing or two about being booed inside opposing arenas. When the King made his decision to "take his talents to South Beach" and join the Miami Heat in the summer of 2010, Cavs fans were visibly (and vocally) upset. As we all know, jerseys were burned…
After Tuesday night's win over the Celtics, James, who finished with 29 points, 16 rebounds, and nine assists, was asked what he thought of the crowd booing Irving.
"LeBron, you experienced it before," the reporter noted. "What were you thinking when you heard the boos with Kyrie at the beginning?"

"It was nothing," James said as he shook his head. "That was nothing."

"What do you want me to say?," James asked with a smile. "I've experienced boos before. That was… that was like a pat on the back. I love our fans, but that was nothing."
When James made his return to Cleveland for the first time as a member of the Heat, the boos were intense. It wasn't just boos that the Akron native was welcomed with. Cavs fans created signs, shirts, and organized chants to express their displeasure.
Even though Irving was booed, which he recently said was to be expected, the former No. 1 overall pick in the 2011 Draft posted 22 points, 10 assists, and three steals in his 39 minutes of playing time.