LeBron James roots for Larry Nance Jr. and Victor Oladipo in Dunk Contest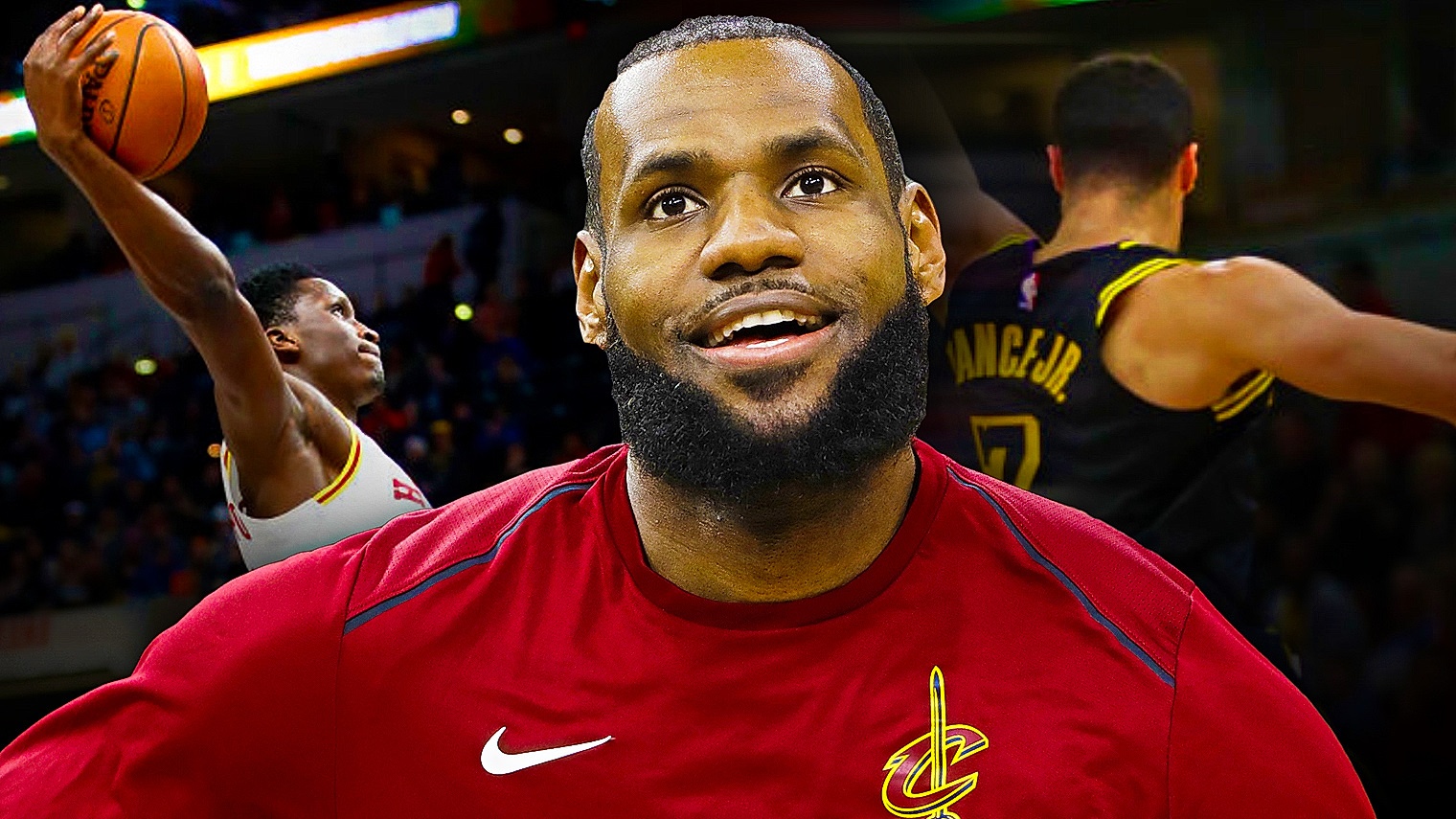 Cleveland Cavaliers superstar LeBron James says he'll be rooting for Larry Nance Jr. and Victor Oladipo at this year's Slam Dunk Contest, according to a report from ESPN's Dave McMenamin.
"Well, (Larry) is my teammate, so I'm definitely rooting for him," James told ESPN. "Oladipo is my [All-Star] teammate, too, right? Team LeBron, huh? I'm taking those two."
As most hoops fans know, Nance Jr., now 25 years of age, is the son of former Cavs great and 1984 Slam Dunk champion Larry Nance Sr. Cleveland acquired Nance Jr. as part of their trade deadline deal with the Los Angeles Lakers. In his 44 games played this season, the Richfield, Ohio native has turned in averages of 8.6 points on 59.3 percent shooting from the field, 6.8 rebounds, and 1.4 assists.
Nance Jr. has played just two games with the Cavs thus far, but his impact on both ends of the floor is already evident. In fact, the 6-9 power forward recorded 13 points, nine rebounds (8 offensive) and three blocks in Tuesday night's 120-112 win over the Oklahoma City Thunder inside Chesapeake Energy Arena. And just for the record, he has a strong dunk hand, which some say he gets it from his dad.
Oladipo, 25, was the 2nd overall pick in the 2013 Draft. An acrobatic high-flyer, "Dipo," as he's known, has played in 51 games with the Indiana Pacers this season, averaging 24.4 points on 48.7 percent shooting from the field (38.3 percent from beyond the arc), 5.4 rebounds, and 4.1 assists. To be frank, this is a man who can beat you off the dribble, then throw it down in your face.
This year's Dunk Contest, which is being sponsored by Verizon, will be held inside the Staples Center on Saturday, February 17. For a full schedule of this season's All-Star events, hoops fans can head over to this link from NBA.com.