LeBron James responds to Jay-Z's comments during 4:44 Tour in Cleveland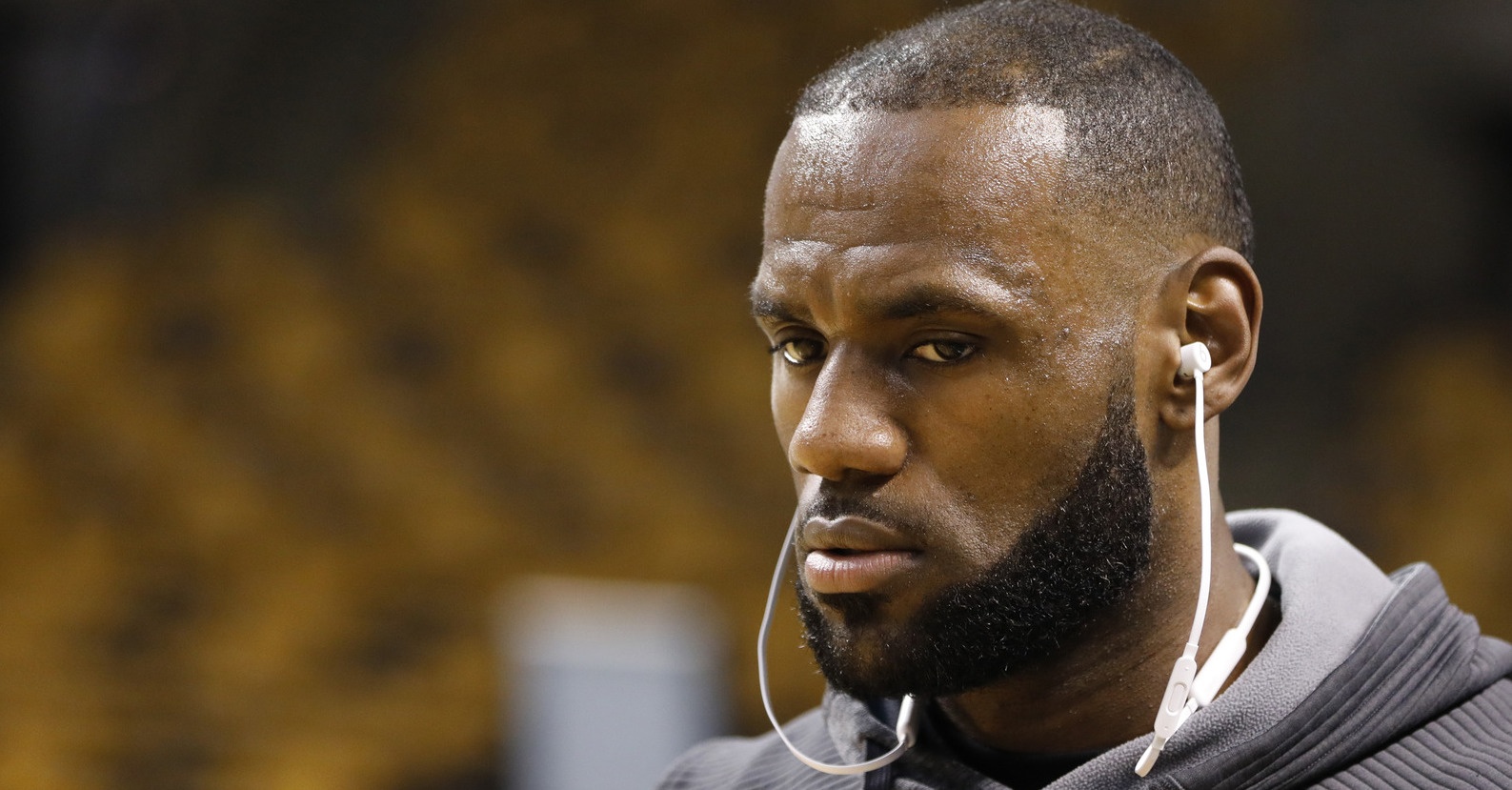 During his 4:44 tour stop in Cleveland on Sunday night, Jay-Z left his fans with an inspirational message, saying: "You can be whatever you want. You can be the next Barack (Obama), LeBron (James), or Rich Paul."
James, who attended the concert with several of his Cavs teammates, agreed with his long-time friend's motivational decree.
Via Joe Vardon of cleveland.com:
"It means everything," James said when asked for his reaction to the rapper's words following the Cavs' 116-88 win over the Detroit Pistons on Monday night. "(I) Had an opportunity to witness the first black president ever. Had a great relationship with him. And I've had an opportunity to put a kid from the inner city of Cleveland, who's my best friend, in a position of power," James continued, referring to Paul, his friend and business partner. "And to hear it come from my mentor and my big brother, Jay Z, it means everything."
As most hoops fans know, James and Jay-Z have been friends for quite some time, and neither of them are shy about speaking on racial injustice. Over the weekend, James spoke to ESPN about Colin Kaepernick's situation, and whether or not he's being shunned from the NFL, referencing Jay-Z's new track, The Story of O.J.
"It should resonate with every black person in the world, especially in the United States," James told ESPN. "Just the injustice of what's going on, and it painted a picture of the whole 'don't judge a book by its cover' type issue that we got to go through."
James, one of the most recognizable faces in the entire world, knows he is an influential figure. After posting 18 points on 7-14 shooting from the field (3-5 from downtown) and eight assists in Cleveland's win over Detroit on Monday night, "The Kid from Akron" said people in his position should lead by example. And in his closing remarks, James implored everyone to be great — no matter their profession.
"You get an opportunity to lead by example, you get an opportunity to inspire and want to be like you, and inspire to be as great as they can be," James said. "Either be a musician in Jay's fashion or be someone in sports in mine, or someone that is an agent in Rich. Or someone that can be the president of the United States. No matter if it's a female or a male. African-American. It means everything."