Cavs news: LeBron James recruited Dwyane Wade a few days after Jimmy Butler was traded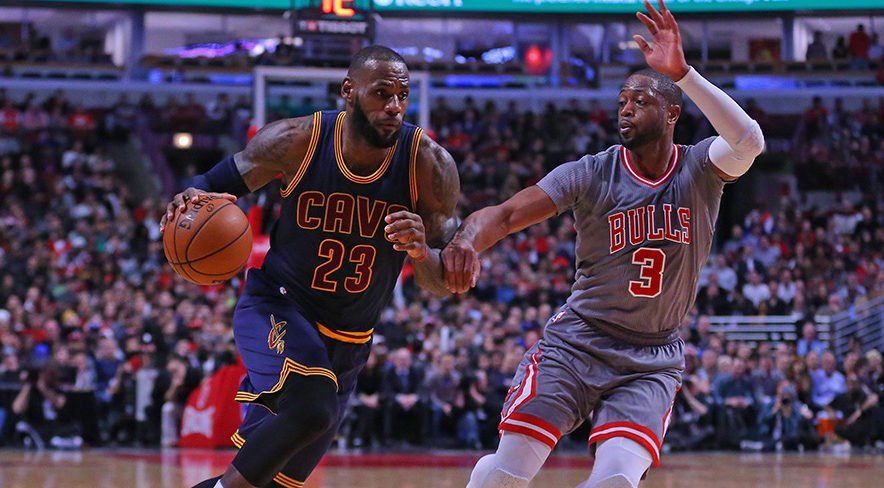 LeBron James has been notorious for orchestrating the route his career takes, from leaving the Cleveland Cavaliers in 2010 to land with two of his best friends in the Miami Heat to getting some of his key role players to follow him back to The Land like James Jones and now most-recently Dwyane Wade.
But James didn't pull out his cards right as the moment called, but rather lined them up carefully as the game within the game developed, ultimately trumping whatever other players at the table had to offer.
The saga of Dwyane Wade's buyout started as soon as Jimmy Butler and Rajon Rondo, two of "the three alphas" made their way out of Chicago. But James had reached out to Wade about coming to the Cavs only days after Butler was traded to the Minnesota Timberwolves on draft night.
"The first text message I got was a few days after Jimmy got traded," said Wade in an interview with ESPN's The Jump. "He kind of texted me just to check my temperature, like 'Hey man, just checking on you' and then we talked, we always talk about just regular things, and then he hit me again later like 'I don't know what you're gonna do, I don't know where your mind is at, but if something happens in Chicago and you guys decide to part ways, I want you to really consider coming to Cleveland.'"

"I can't say it was an easy decision," added Wade. "Because Miami made it heart because my heart is there, of course, and my legacy is there. But from a basketball standpoint, right now — strictly basketball, it was an easy decision."
Wade will now add yet even more star power to a team that now has 35 All-Star appearances combined, a whopping 14 more than the second-best San Antonio Spurs.