LeBron James reacts to question about being down 0-1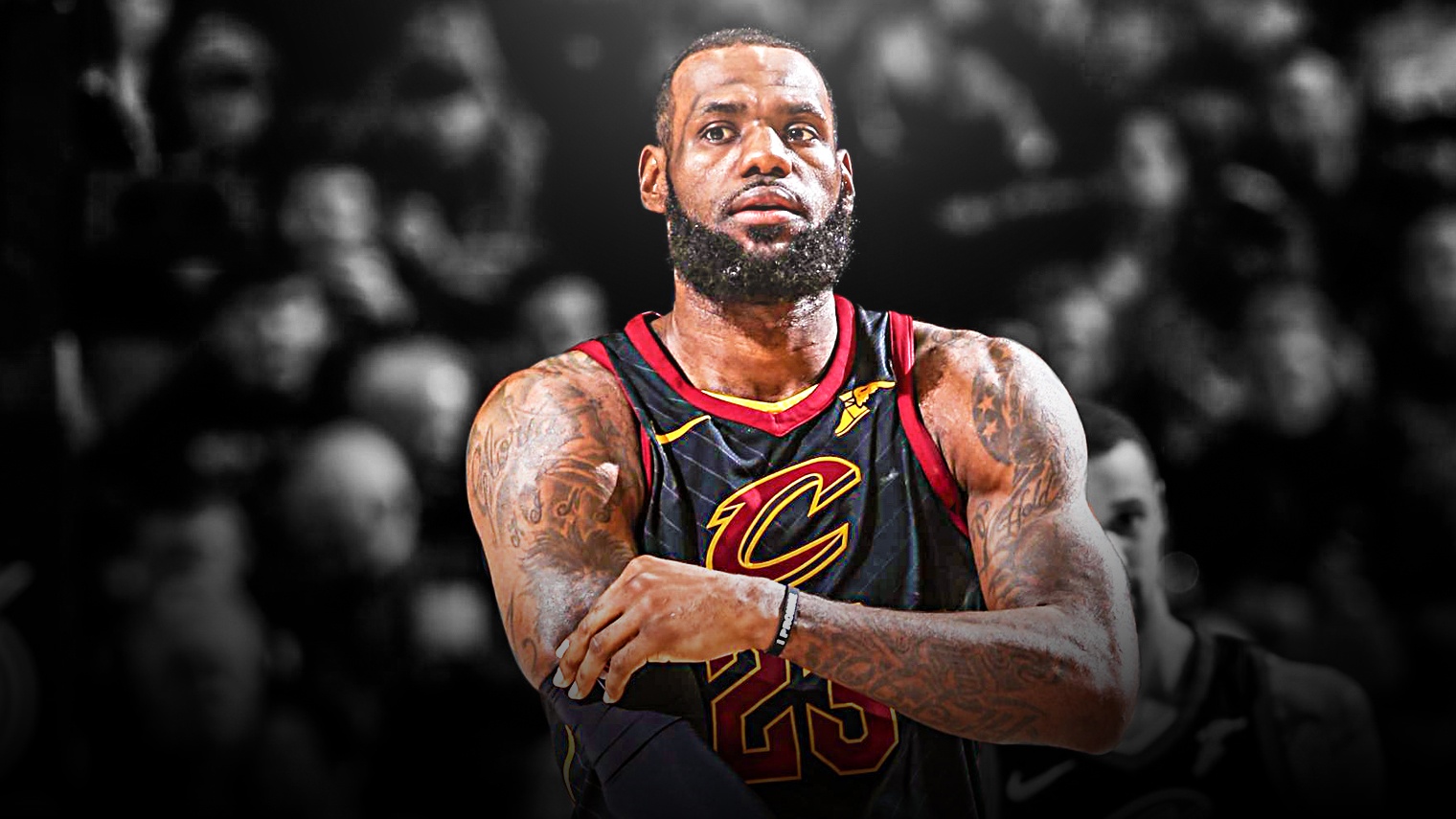 For the first time in his carer, LeBron James has found himself trailing 1-0 heading into the second game of the first-round playoff series against the Indiana Pacers. The Cleveland Cavaliers were topped in convincing fashion on Sunday afternoon with the Pacers cruising to a 98-80 at Quicken Loans Arena. This has immediately drawn the attention toward how James will respond to being in this situation for the first time. Following the contest, the 33-year-old voiced a calming reaction to the current situation that the Cavs have placed themselves in.
"I'm down 0-1 in the first round. I was down 3-1 in the Finals. I'm the last guy to ask about how you're going to feel the next couple of days." – @KingJames#NBAPlayoffs pic.twitter.com/56gusW4Dy6

— NBA TV (@NBATV) April 15, 2018
James has much confidence in his ability on the court to get out of any type deficit or tough spot in any playoff series, especially with having led the Cavaliers back from a 3-1 deficit in the NBA Finals against the highly-talented Golden State Warriors. He is still playing at an elite level despite being in his 15th season, which was evident by his play notching his 20th career playoff triple-double with 24 points, 12 assists, and 10 rebounds in 44 minutes of action.
This loss has just made the path to winning the series a little more difficult with the Pacers playing with much confidence. All-Star guard Victor Oladipo has demonstrated that he could be a thorn in the Cavaliers' side this series after dropping a game-high 32 points on 11-of-19 shooting from the field that included six made 3-pointers. What should be noted is that Indiana has now won four out of the five meetings this season against Cleveland.
The Cavs will likely respond with a more urgent effort with James leading the charge in helping avoid falling into a 2-0 deficit with the series shifting to the Bankers Life Fieldhouse for Games 3 and 4. It will require more help offensively from the rest of the starting lineup aside from the four-time league MVP that combined for only 25 points on Sunday. If anything, the loss puts more importance on the Cavaliers grabbing a win in Game 2 on Tuesday night.