Cavs' LeBron James praises Kevin Durant for community work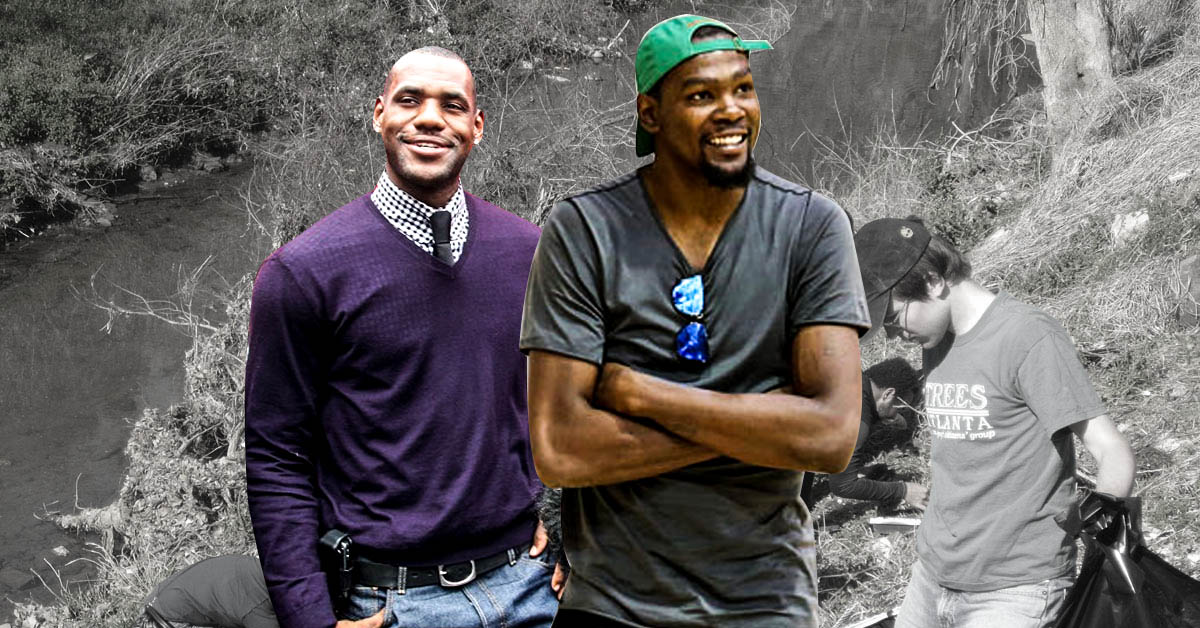 Kevin Durant will not "shut up and dribble" as Fox News anchor Laura Ingraham suggested two weeks ago to him and LeBron James. Fortunately for kids in the Washington area, Durant will not be limiting himself to just basketball. James, a good friend of Durant's, gave him props for the community work that he's doing.
Love what @KDTrey5 is doing in his hometown with that up and coming learning center! Means a lot to those kids. Salute G! 🙏🏾

— LeBron James (@KingJames) March 1, 2018
James and Durant have been generous with their gifts, not just in basketball, but with their finances as well.
The Golden State Warriors' forward recently committed $10 million to set up College Track in the neighborhood of Seat Pleasant, Maryland where he grew up. The program's mission is to "empower students from underserved communities to graduate from college." Durant partnered with the Prince George's public schools for the College Track program to help "disadvantaged kids — like Durant once was — attend college and get launched into life."
"I want them to see the world," Durant said in a phone interview with The Washington Post. "I want them to see where people are from and see that there are things outside their world. I don't know exactly or at what pace that they will get it, but there is a world outside that they need to see."
"This hits home, because it's right in the neighborhood where me and my buddies lived."
By helping the community where his hometown was, Kevin Durant is essentially looking back to those days when he was a youngster with very little to get him to the next level.
Durant's outlet was basketball, something that isn't an avenue for some kids. With College Track, he is expanding their horizons.
"We didn't have the resources to get our minds thinking about the next level," Durant said. "I want to do my part, whatever it is. If College Track students want to be the next Steve Jobs [co-founder of Apple and Laurene Powell Jobs's late husband] or the next influencer or the next tastemakers, they can get there."
Thanks to Durant's contributions, these kids have a bright future ahead of them.