LeBron James posts message to Ben Simmons on Instagram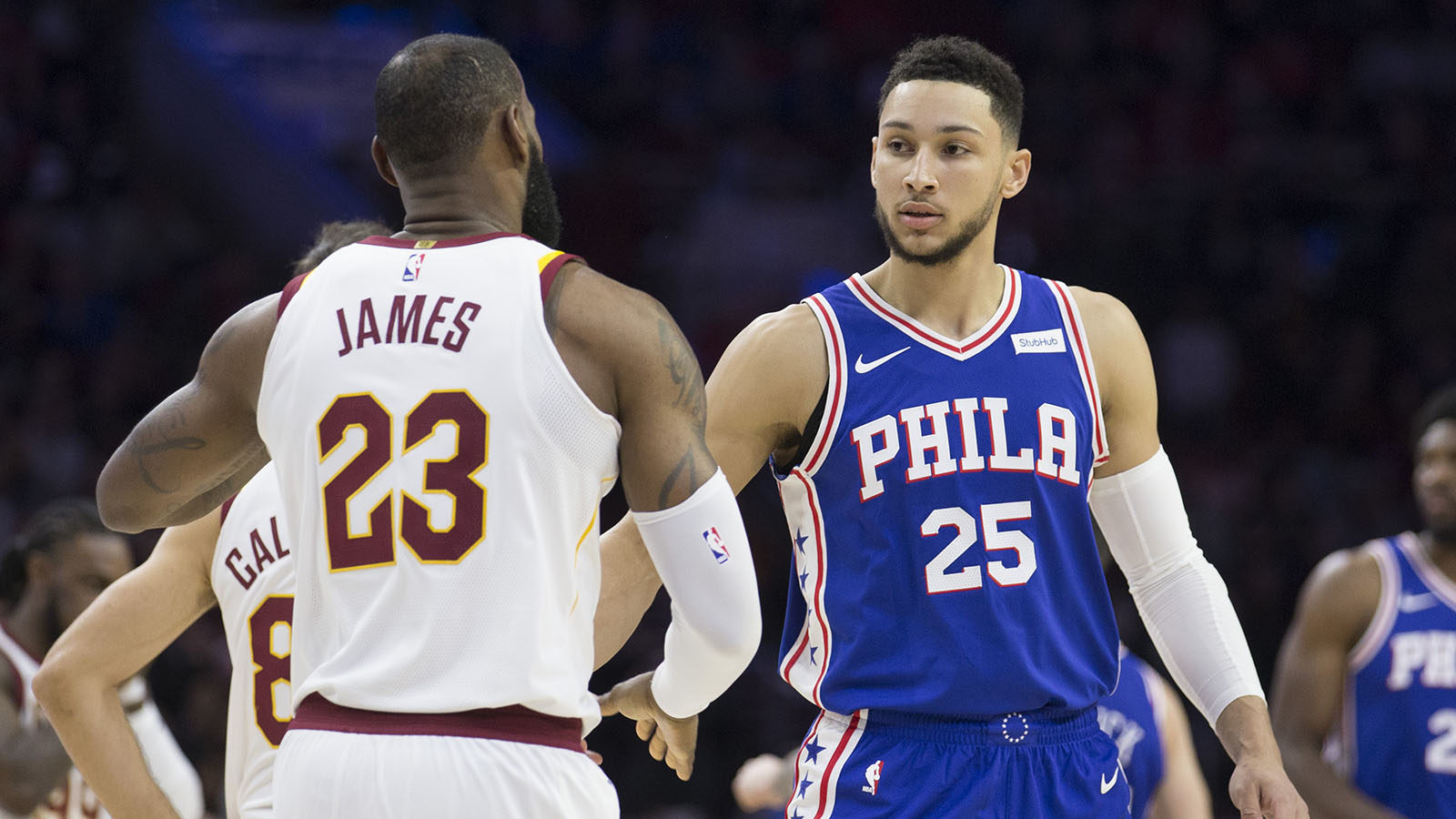 Ben Simmons has arrived.
After the Cleveland Cavaliers prevailed over the Philadelphia 76ers, LeBron James had some words in private with the dynamic 76ers rookie. He is known to do that with young players who are up and coming.
But later on, when he had his phone on him, James went further in his message to Simmons. He offered words of encouragement to the rookie on Instagram, along with a nice-looking photo of the postgame moment between the two.
The most intriguing thing about the post form James is one of the hashtags. He writes #youngking and then puts a crown emoji right after it.
The reason that's so interesting is because many in the media have compared Simmons to James. The two players are similar in size and games, with both liking to attack off the dribble and look for teammates as a first resort.
But James as asked if the two were similar earlier in the season, and he shot down the comparison in front of reporters. Now it seems as though he's embracing at least some of those comparisons because his nickname is King James.
Classic LeBron. He has a knack for controlling the message. But still, Simmons must be pretty stoked that James is so fond of him.