LeBron James posts Martin Luther King Jr. quote to signal Zero-Dark Thirty-23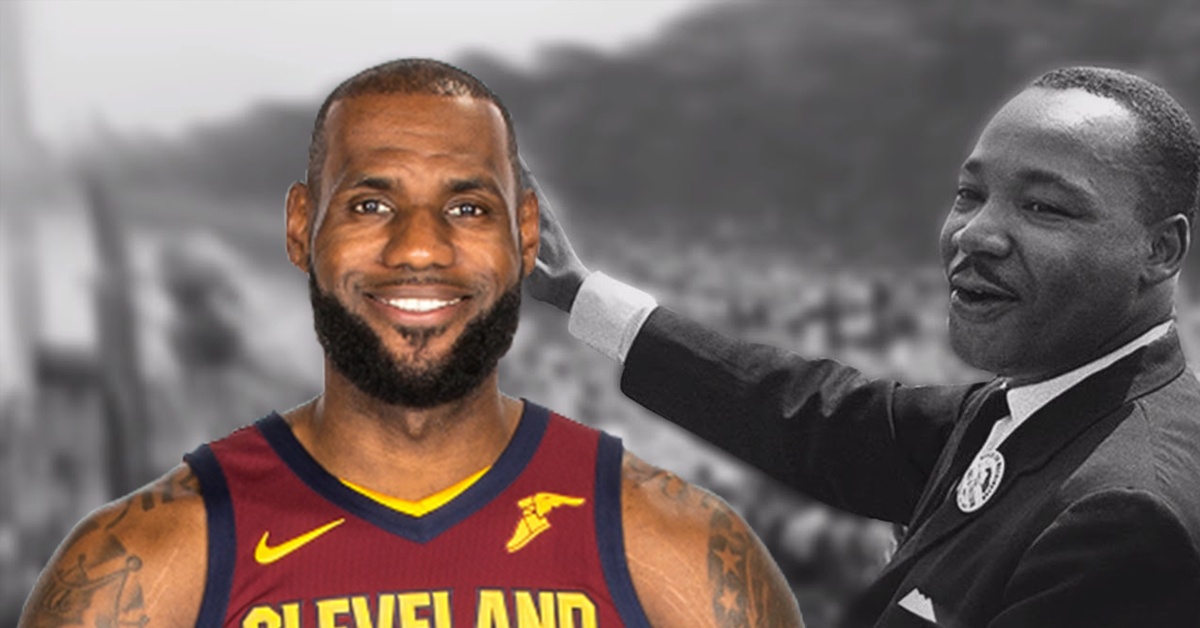 With the regular season now in the rearview mirror, the focus has shifted directly to the playoffs for the Cleveland Cavaliers. It has put the intensity around the franchise up to top gear with eyes toward reaching a fourth-straight NBA Finals.
This has also become the time of year that LeBron James has made it customary for him to go social media silent while his all of his attention is centered on leading his team toward an NBA title. With that in mind, James has made one final social media post on Instagram on Saturday where he quoted Martin Luther King Jr.
The Cavs will get their first playoff action on Sunday afternoon with a first-round matchup against the Indiana Pacers. This is a second-straight opening-round meeting with the Pacers as James had much individual success in the 4-0 sweep last year where he had four double-doubles and averaged 32.8 points on 54.3 percent shooting from the field and 45 percent from beyond the arc along with 9.8 rebounds, 9.0 assists, 3.0 steals, and 2.0 blocks in 43.8 minutes per game. He had also become the first player league history to average at least 32.0 points, 9.0 rebounds, 9.0 assists, 3.0 steals and 2.0 blocks in a single playoff series.
Heading into this year's series, James is still playing some of the best basketball of his career despite being in his 15th season in the NBA by putting together an MVP-caliber campaign. He finished with a team-high 27.5 points on 54.2 percent shooting from the field, a career-high tying 8.6 rebounds, and a career-best 9.1 assists.
The Cavs are facing a more formidable opponent this time around with a rising star in Victor Oladipo leading the charge alongside Myles Turner, Darren Collison, and Domantas Sabonis. Indiana also won the season series topping Cleveland in three out of their four meetings — although these two teams haven't faced each other since that trade deadline blockbuster deal. All of this should make for an intriguing first-round series that will get underway on Sunday.