LeBron James' postgame comments about Kevin Durant fouling him late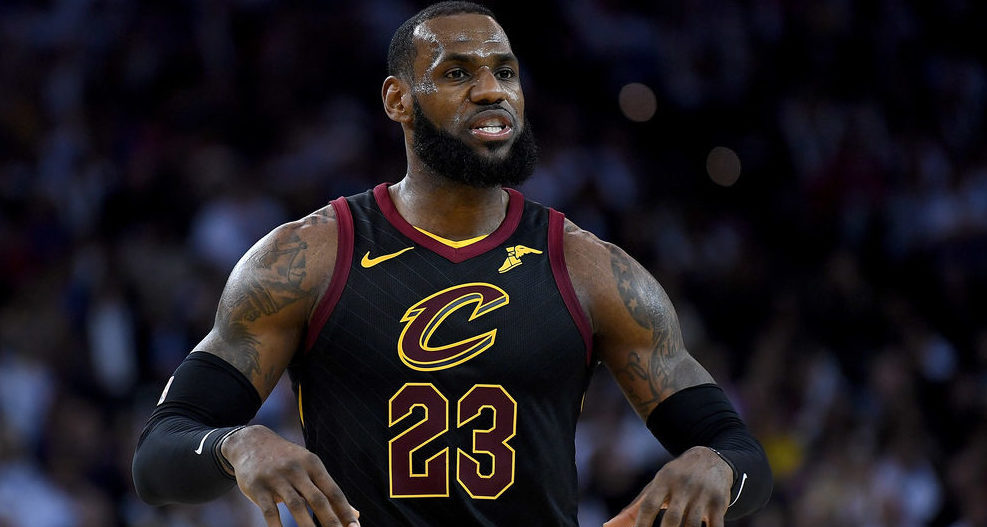 Of course, the much-hyped, Christmas Day Finals rematch between the Cleveland Cavaliers and the Golden State Warriors at Oracle Arena won't end without at least some semblance of controversy.
The Cavs lost the game 99-92 despite the monstrous effort of Kevin Love, who scored 31 points and plucked down 18 rebounds. But the biggest story of the night wasn't Love almost turning into his old Minnesota Timberwolf self nor Warriors forward Draymond Green's triple-double gift to Golden State fans.
Rather, it's the one thing that didn't occur, which was the number of times the refs didn't blow their whistles to call a foul on Kevin Durant while challenging LeBron James' rim attack near the end of the game.
James was expected to field plenty of questions about that non-call following the game, but sounded as though he's not going to lose some sleep because of that, per Rachel Nichols of ESPN.
LeBron: "They kicked our butts in transition, and that told the tale of the game." Adds that he believes KD did in fact foul him down the stretch, "but you know, what are you gonna do about it?"

— Rachel Nichols (@Rachel__Nichols) December 25, 2017
Well, maybe he will, but either way, he's right to say that they got taken to the woodshed in transition by the Warriors. Golden State outscored the Cavaliers on the fastbreak by a wide margin, 33-9. Moreover, the defending NBA champions also toyed with Cleveland's interior defense with 44 points in the paint, more than doubling the Cavs' shaded-area production of 20 points.
It's back to the drawing board for the Cavaliers, and they should be able to perform better in those areas the next time they face off with Golden State. That would be on Jan. 15 at the Quicken Loans Arena.