LeBron James points finger at himself for disrupting team's timing in loss to Bulls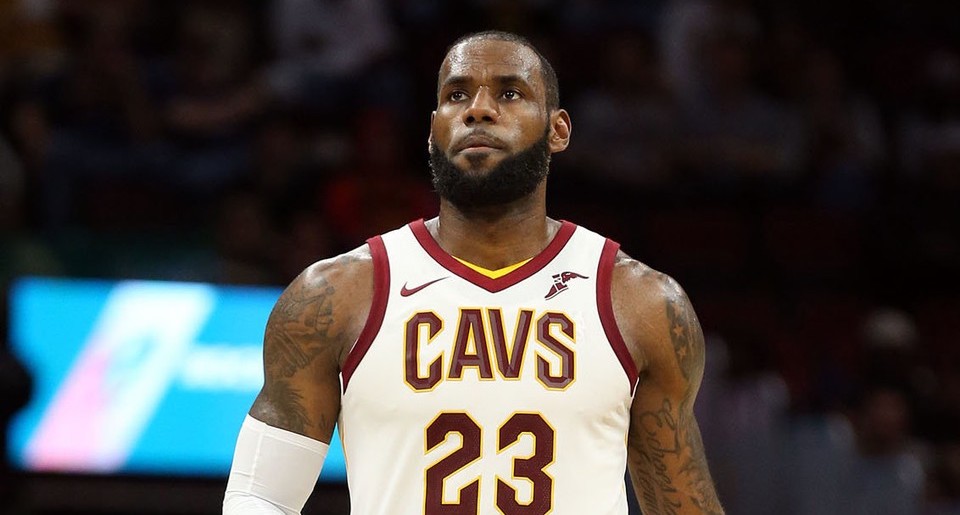 Last night (Tuesday), the Cleveland Cavaliers welcomed the Chicago Bulls to Quicken Loans Arena for what was the fourth preseason game for both teams. When the final horn blew inside The Q, the boys from the Windy City, led by Justin Holiday's 28 points and 11 rebounds, had carried the day, 108-94.
Coach Tyronn Lue had previously stated that Tuesday night's game against the Bulls was intended to be a dress rehearsal, so to speak. For the most part, that's exactly what happened. The first unit (minus Isaiah Thomas, who is still recovering from a hip injury) took the floor to play together in an actual game setting for the first time.
Cavs superstar LeBron James, who was forced to miss three of Cleveland's exhibition games due to a turned ankle, was finally able to return to action. The King, now in his 15th NBA season, tallied 17 points on 8-of-13 shooting from the field, five rebounds, three assists, one block, and one steal in his 29 minutes of playing time. However, the former No. 1 overall pick in the 2003 Draft also racked up eight turnovers and a plus/minus score of -18. Needless to say, James was less than pleased with his performance.
"Well, me personally, tonight I was off," James told ESPN's Dave McMenamin following Cleveland's 108-94 loss to the Chicago Bulls at Quicken Loans Arena. "I could feel it.

"It's just my first action since the Finals and my timing was a little off and turnovers I think just trickled down to everybody, so I made everyone's timing off," James continued.
Another interesting side note is the fact that the Cavs, who are still winless in the 2017 Preseason, were outscored by 18 points with James on the floor.
On a spinning drive to the hoop during the first quarter of last night's game, James appeared to tweak his ankle a bit. There was a brief moment of concern, but coach Lue elected to leave his star player in the game.
"I'm pushing through it right now," James said. "I just wanted to try and test my foot, test my ankle to see how I would come out tonight. So, obviously tonight and tomorrow morning it's going to be a telltale sign of how I came out tonight. I'm still fresh from the game, so it's OK now. But you never know when you wake up the next morning how it can flare up or if it can stiffen on you.

"So I'll know more about it tomorrow, but I definitely wanted to test it tonight, knowing that at least if I tested it tonight, I have a week until the regular season started if I don't play in the game on Friday."
The Cavs will be back in action on Friday night, when they travel to Orlando to face the Magic inside the Amway Center at 7:00 p.m. for their final preseason game. Then, just four days later, Kyrie Irving and the Boston Celtics will make their way to Cleveland for the first game of the regular season. In the meantime, have a go at these highlights from Tuesday night.