LeBron James says Cavs would've bowed out of playoffs early if postseason started now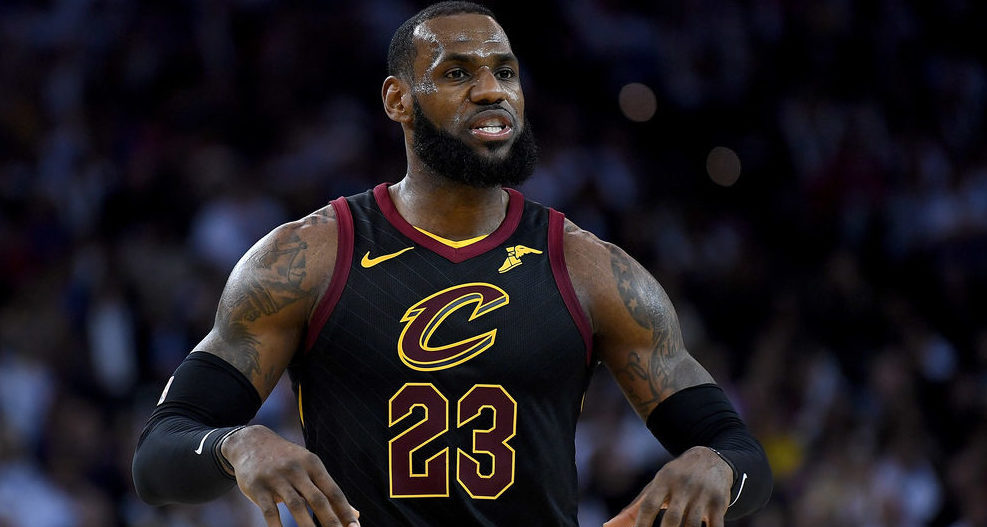 After snapping out of their four-game losing streak on Thursday, a lot of fans of the Cleveland Cavaliers believed that it could be the start of a hot streak for them and win consistently once again. However, that wasn't the case as the Cavs lost to the Oklahoma City Thunder on Saturday, even giving up 148 points to their opponents.
LeBron James spoke about the team's current situation and admitted that he is not thinking of the postseason yet. James then added, via Dave McMenamin of ESPN, that he thinks if the playoffs started next weekend, the Cavs could make an early exit because of how poor they are playing right now.
"Playoffs? We can't even start thinking about that, not the way we're playing right now," James said. "We could easily get bounced early in the playoffs if they started next weekend. Haven't even began thinking about the postseason."
The Cavs have now lost nine of their last 13 games, raising plenty a lot of concerns, as well as questions, to their supporters and front office. With the trade deadline nearing, they may be forced to make some moves in order to steady the ship and bring more key pieces who can contribute to their cause.
Even with all the experience their veterans have brought to their table, the Cavs have failed to translate it to more victories for them as they are only sitting in third place in the East despite being expected to dominate their conference.
It will be very interesting to see what the Cavs' roster will look like after Feb. 8 as they will most likely make some deals in order to enter the playoffs on a high note.