LeBron James on how he became an all-around master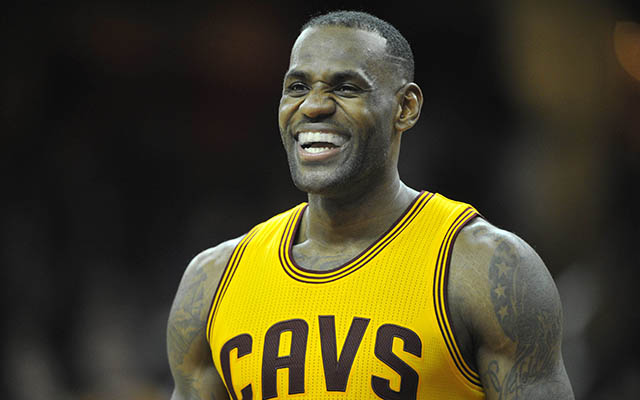 In his 15th season in the league, Cleveland Cavaliers star forward LeBron James has established the strong reputation of being one of the most versatile players that the NBA has ever had.
This is something that James recently revealed being a trait that he learned during his childhood that he has build upon over the years to be able to essentially play every position, according to Joe Vardon of Cleveland.com.
"I think the best thing for me personally is ever since I was a kid I've always learned every position on the floor," James said. "When I started playing ball, for some odd reason, I could learn every single position on the floor all at one time. The point guard, shooting guard, small forward, power forward and center. And know all the plays, what they're doing and what's the reads.

"And to this day, if coach slides me to the 1, I know every set. If he slides me to the 5, I know the 5. I know the 4, I know the 3, I know the 2. I know every single play in every single position so it makes the job a lot easier for me because I know where I should be and what my teammates should do."
James is widely regarded as being one of the smartest players in the league, which shouldn't come as a surprise to hear that he has that type of in-depth knowledge of each position on the court. It has helped him excel in his career while showcasing his special all-around ability that has made him a shoe-in Hall of Famer.
He has become the all-time leader in assists for a forward along with being the only player in league history to average 27.0 points, 7.0 rebounds, and 7.0 assists for their career. He is also the first player to record 28,000 points, 7,000 rebounds, and 7,000 assists.
The 32-year-old is a one-of-a-kind player that the NBA hasn't seen before and his keen knowledge of the game has played a huge part of all that.