Cavs news: LeBron James on All Star Game changes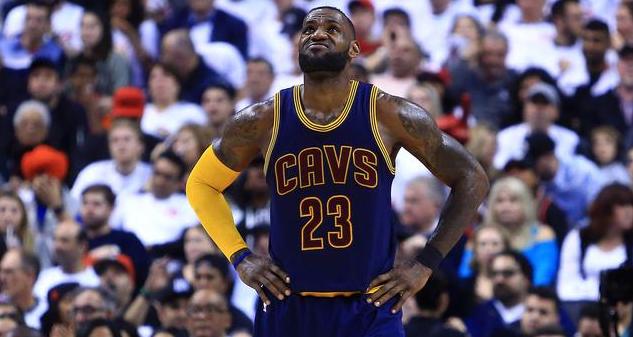 As most hoops fans know, the NBA recently decided to alter their team selection process of the All-Star Game. Instead of the traditional East vs. West format, a pair of captains will select teams from the pool of 22 players who were voted as starters and reserves.
After today's practice session at Cleveland Clinic Courts, Cavs superstar LeBron James chimed in with his opinion of the All-Star Game's new selection process. It sounds like the King is in favor of the new development, despite the fact that he may be elected as a captain.
"We had to do something," James said. "The All-Star Game has been pretty bad the last couple of years. They're trying to switch it up.

"It's just like how the Dunk Contest was at one point," James continued. "It was great, then it wasn't so well. So they kind of switched it up. Then it got good, it got bad, and they switched it up again. We'll see what happens. I can't say if it's good or bad yet. We haven't done it yet. February isn't even here yet, so no one knows how good or how bad it's going to be."
LeBron James using his ankle to get out of questions about who he'll select for his All-Star team 😂 pic.twitter.com/HyHB1G5Cmi

— Nikki Goel (@NikkiGoelCavs) October 9, 2017
LeBron on All-Star Game changes: "We had to do something, it's been pretty bad last couple years…" pic.twitter.com/JQGXQPPQTx

— Nikki Goel (@NikkiGoelCavs) October 9, 2017
James' teammate, J.R. Smith, recently told ESPN's Dave McMenamin that he hopes the selection process is not televised due to its playground "pick-em" nature.
If James is indeed elected as a captain in the upcoming All-Star Game, he'll be left with some difficult decisions. Who might he select at point guard? Who would he pick as reserves? And finally, will we see a Banana Boat reunion? For now, all hoops fans can do is speculate.