LeBron James OK with Ohio State being left out of college football playoff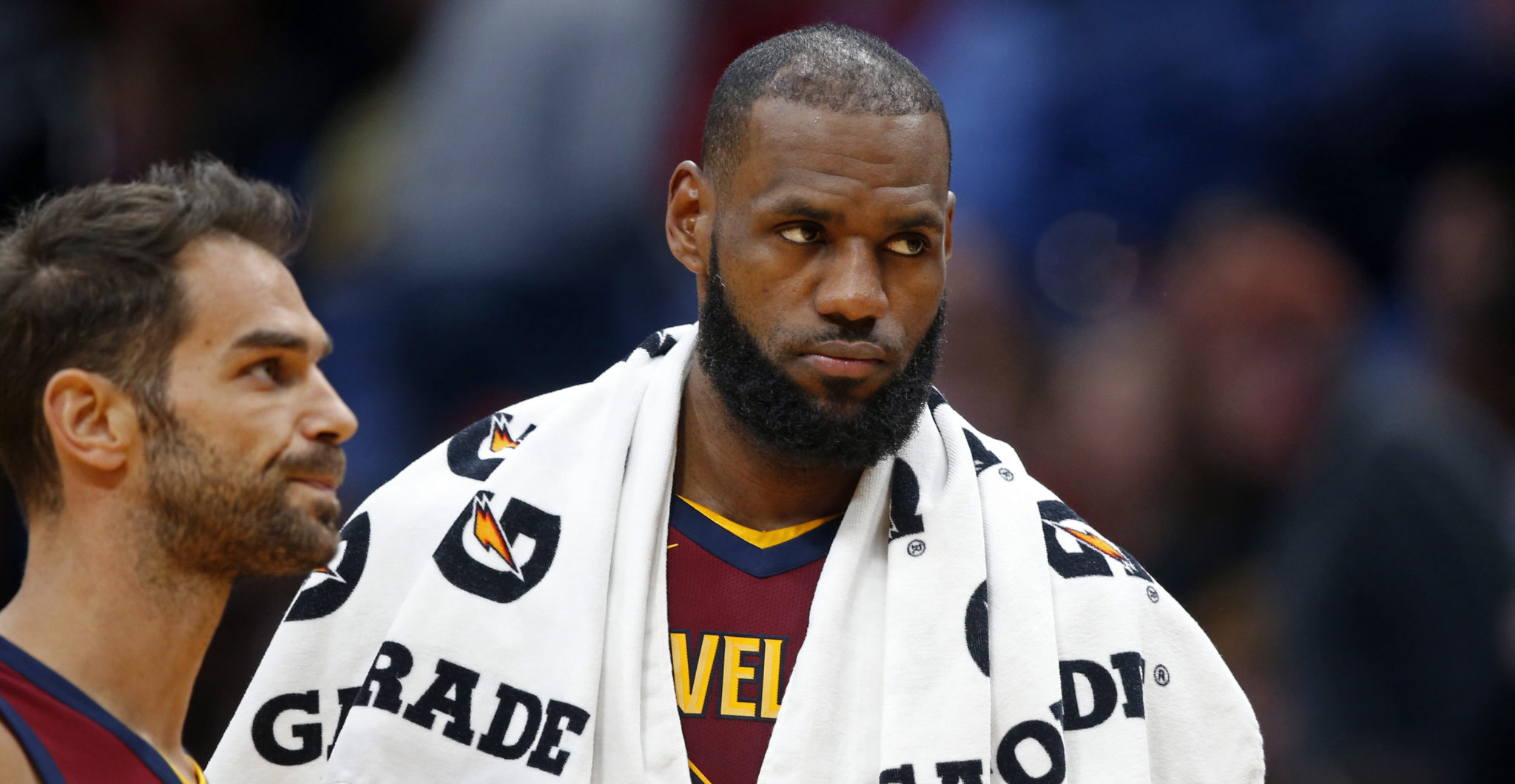 There were only two types of people last weekend: those that think the Ohio State Buckeyes should get in the College Football Playoff and those who think that it should be the Alabama Crimson Tide.
We all know where Cleveland Cavaliers forward LeBron James was siding during the debates. As a life-long Buckeyes fan who hasn't been shy about showing where his allegiance lie, James was rooting for Urban Meyer's team to get in.
Unfortunately for the Cavs superstar, despite the Buckeyes winning the Big Ten title against the then No. 4 Wisconsin Badgers last Saturday, the playoff committee decided to go for Alabama, which is now scheduled to face the No. 1 Clemson Tigers on Jan. 1 in a Sugar Bowl showdown.
Nevertheless, LeBron James isn't going to sour-grape. Instead, he congratulated the committee for a job well done, a view that many salty Buckeyes fans do not share with the four-time MVP.
Via Michael Singer of USA Today:
"It is what it is," James said. "I think the committee, I think they did a great job honestly. Obviously I'm a huge Buckeye fan and we would've loved to be in the final four, to be able to compete for a national championship, but there's never been a two-loss team in the final four, and if you look at the top four teams that made the final four, can you really argue? So we look forward to playing in the Rose Bowl vs. USC."
The Buckeyes would've likely be headed to the four-team playoff if not for a devastating 31-point loss to unranked Iowa State back in Nov. 4.
LeBron James could still watch his Buckeyes play, though. Ohio State can console itself with a win against the No. 8 USC Trojans on Dec. 29 in the Cotton Bowl.