LeBron James' Nike banner is officially removed from Cleveland building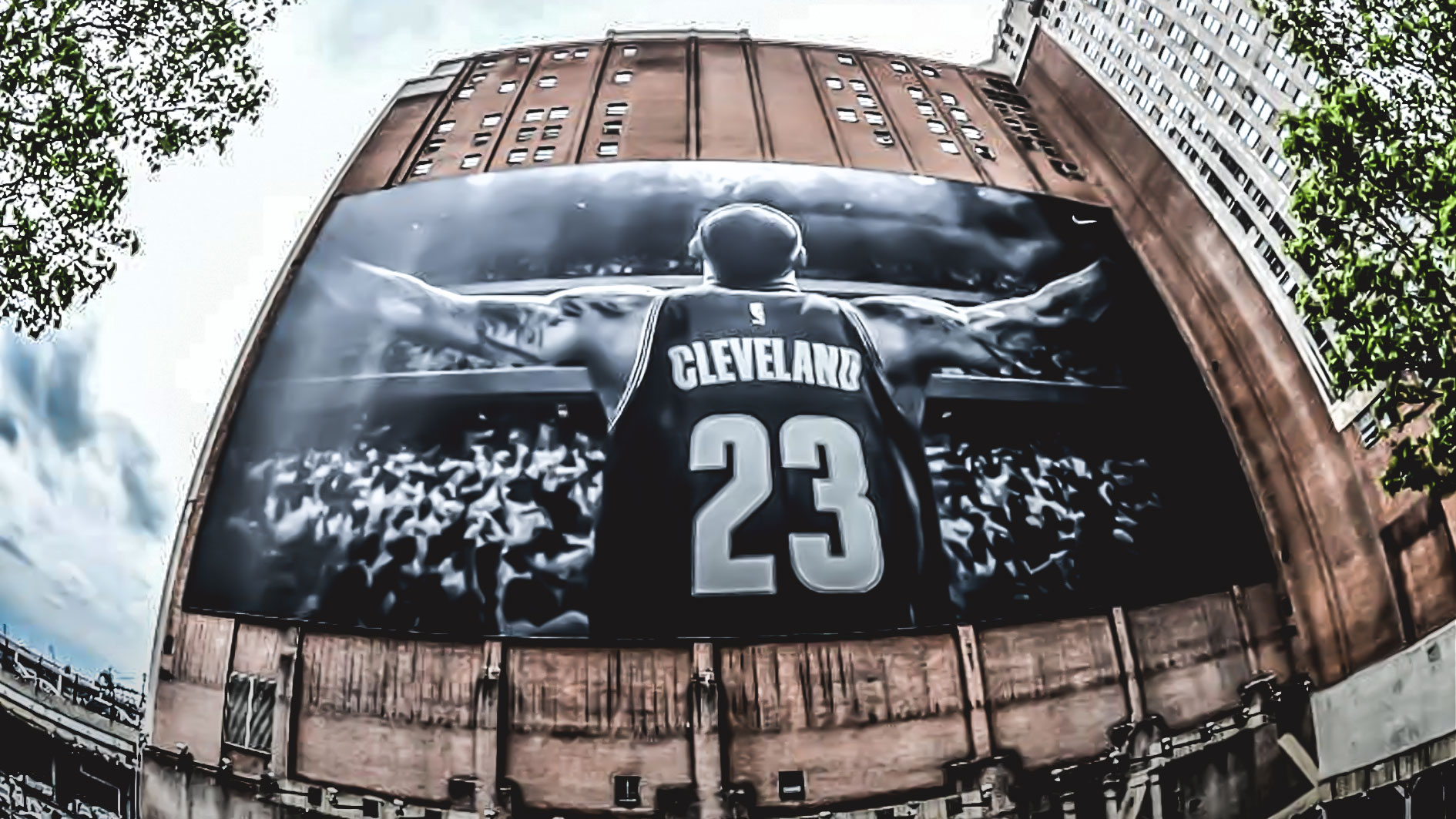 Cleveland is slowly moving past the LeBron James era. Days after King James announced his departure from Cleveland to Los Angeles, his iconic Nike banner from one of its buildings has been officially removed.
Below a photo of the building without the poster, as per Hayden Grove of cleveland.com:
All that remains. pic.twitter.com/dx2XPrR2zk

— Hayden Grove (@H_Grove) July 3, 2018
This is the second time that James left Cleveland for another team. The previous was an infamously tumultuous one. After LeBron announced — via an overhyped television special — that he was taking his talents to South Beach, Cavs fans flocked to the streets with James jerseys in hand. In unison, they burned and torched these jerseys along with other James memorabilia.
Gone. pic.twitter.com/GaWugn7sdx

— Hayden Grove (@H_Grove) July 4, 2018
But this time, Cleveland was more accepting. They were simply grateful for having the best player in the league grace their pavements. As per ESPN, Tom Valentino, a Cleveland native, took a few snaps of the iconic poster while reminiscing about James' impact on the city:
"I found out it was coming down, and it's kind of an iconic image here in Cleveland, so I wanted to make sure I got a good look at it and got some pictures before it goes away," he said.

"Oh, man. Where do you even begin?" he said. "The phrase that you hear from LeBron is that it's bigger than basketball. I really took that to heart as a lifelong Clevelander and just a northeast Ohioan, and just everything that he has brought to our city and our community and our region."