LeBron James' midrange % in playoffs would've been career-best for Kobe Bryant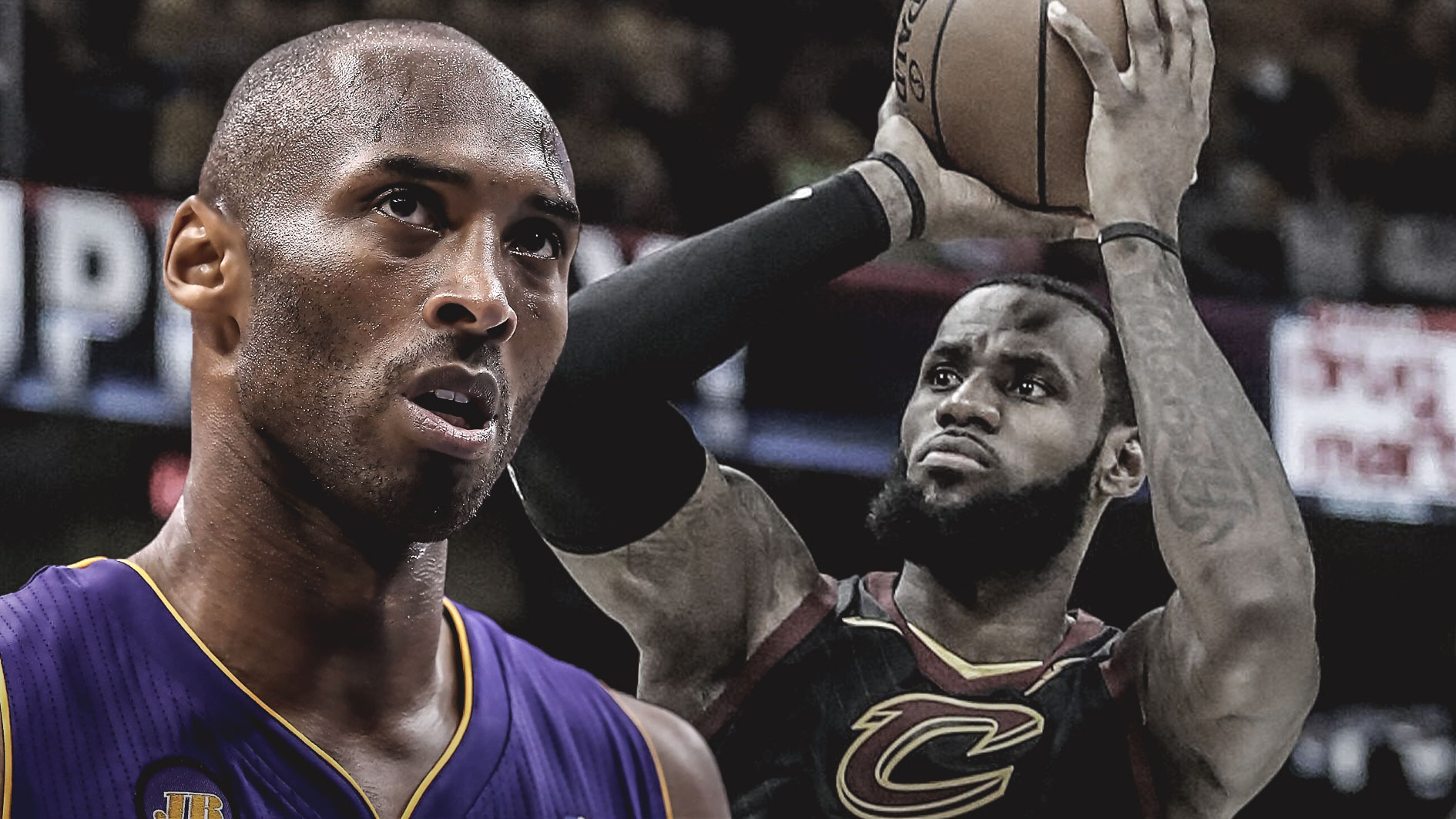 LeBron James had statistically one of his best regular and postseasons ever. He was especially good range from hitting from the midrange during the postseason. He attempted 121 shots from the midrange making 59 of them. The 48.8 percent from the field is a better percentage than Kobe Bryant ever shot from the midrange.
LeBron was incredible in the mid-range this postseason, making 59-of-121 (48.8%) — so good it would have been a playoff best % for Kobe Bryant. Where would LeBron go if he wanted to own the mid-range a la Kobe/MJ/KD? https://t.co/so8BLzs2oA pic.twitter.com/GbJdytjHmE

— Tom Haberstroh (@tomhaberstroh) June 25, 2018
The best percentage for Bryant was in 1998 where he shot 47.4 percent from the field but he only attempted 19 shots that year. His second best year was in 2009 where he shot 45.3 percent from midrange attempting 243 shots.
James really had to carry more weight this last year because of the struggles of the rest of the Cavs team. The next big decision for James is what is he going to do this offseason. He hasn't officially opted out of next year with the Cavs but that is the exception. According to ESPN when James does hit free agency he doesn't want big elaborate pitches from teams.
While James hasn't decided yet whether to pick up his player option, sources close to the situation tell ESPN that he has no intention of hearing elaborate pitch meetings from teams.

James might meet or speak with a club official or owner at some point, but the elaborate presentations that have become common in NBA free agency over the years are unnecessary after 15 seasons in the league.
Look for the market for James to really heat up the next week, but once James hits free agency don't expect him to take a ton of time to make the decision.