LeBron James looks back on the pressure from his NBA debut versus Kings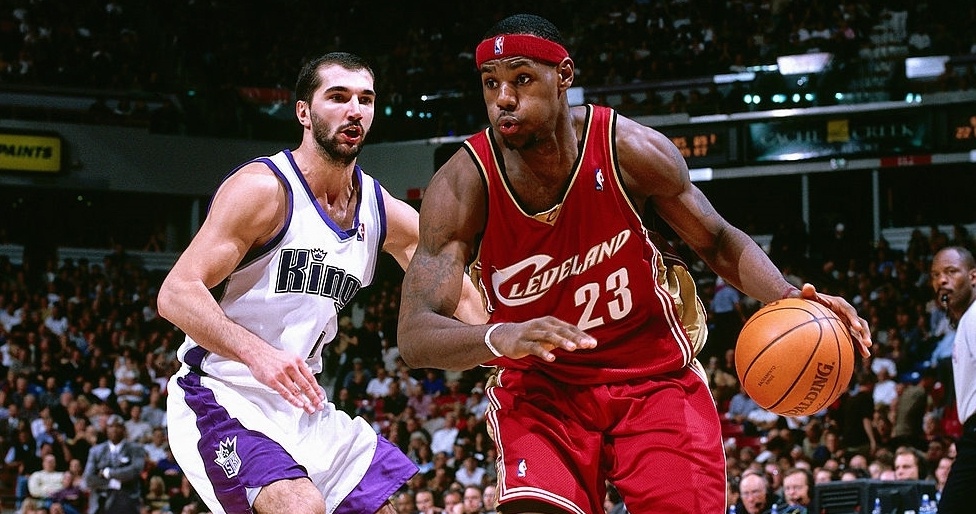 Back in October 29, 2003, the NBA, as well as the entire basketball world, witnessed LeBron James play in his first professional game. It was a road match versus the Sacramento Kings, which James and the Cleveland Cavaliers lost, 106-92, despite the then-rookie recording an impressive stat line of 25 points, six rebounds, nine assists, and four steals.
More than 15 seasons after his NBA debut, the Cavs superstar reflected on how he felt that night. LeBron James shared, via the Road Trippin' podcast, that he was very nervous, and admitted that there was a lot of pressure on him that time.
"I was so nervous. I had just watched Sacramento the last 2 or 3 years in the WCF versus the Lakers. They got those cow bells in the stands going crazy. Everybody looking for me to fail. That was so much pressure. It was too much."
As it turned out, the game marked the entry of one of the greatest players in the NBA. James is now a three-time champion, and has won almost all awards the league has to offer. Even if he's now 32 years old, he is not showing any signs of slowing down anytime soon, and continues to play at a very high level.
Looking back on his first pro game could serve as a reminder to LeBron James that he was humbled on the night, and that his individual brilliance is not always enough to give his team a victory. However, it's also something he can recall, to not make him forget how good and impressive he was back then, which carried on throughout his illustrious career.