Cavs news: LeBron James looks back on Dan Gilbert's infamous comic sans letter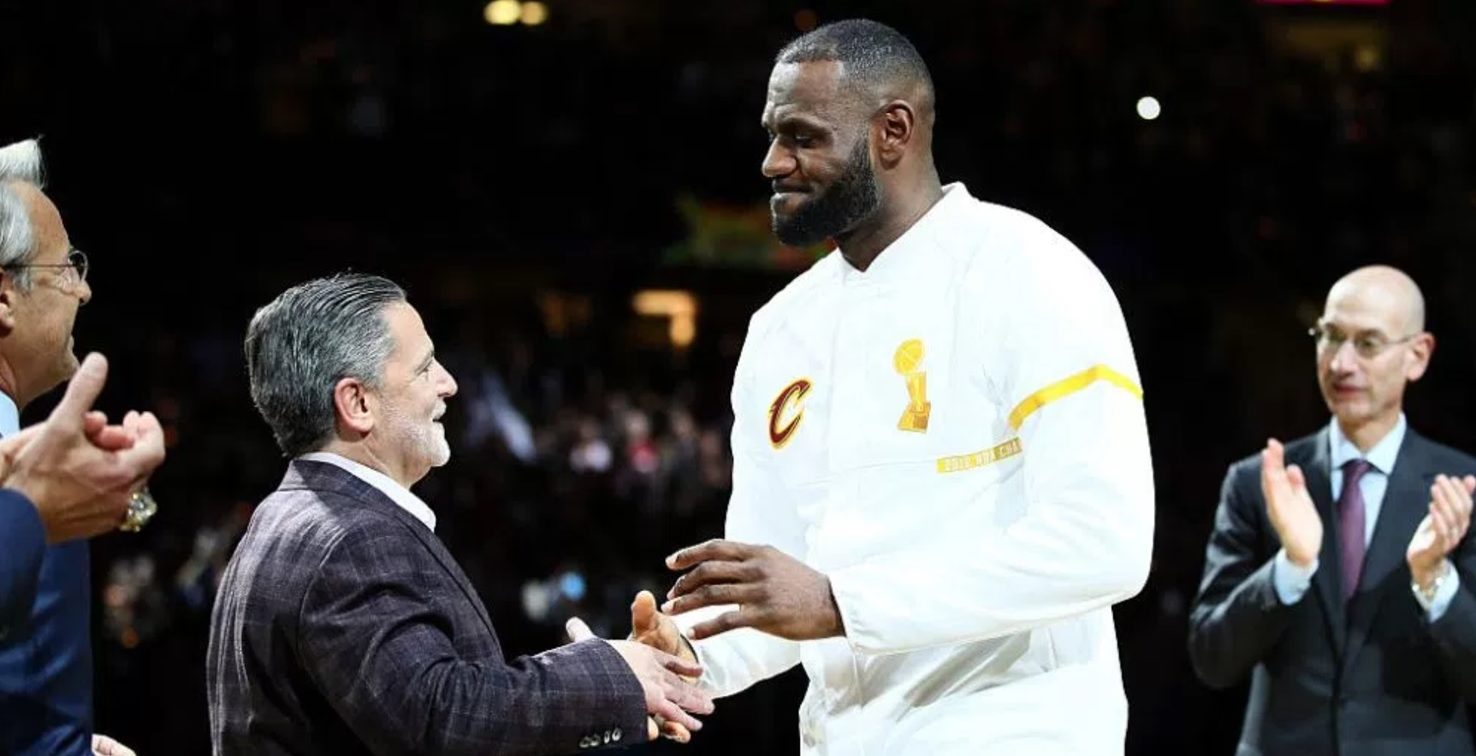 GQ published a long piece about LeBron James yesterday, and it was filled with plenty of tasty topics for readers to digest and dissect. That includes James' thoughts about the infamous letter by Cleveland Cavaliers owner Dan Gilbert published in 2010 when James decided to take his talents to South Beach.
When asked by GQ's Mark Anthony Green about it, James LeBron had the following to say:
"Um, I did. I did. It was another conversation I had to have with my kids. It was unfortunate, because I believed in my heart that I had gave that city and that owner, at that point in time, everything that I had. Unfortunately, I felt like, at that point in time, as an organization, we could not bring in enough talent to help us get to what my vision was. A lot of people say they want to win, but they really don't know how hard it takes, or a lot of people don't have the vision. So, you know, I don't really like to go back on that letter, but it pops in my head a few times here, a few times there. I mean, it's just human nature. I think that had a lot to do with race at that time, too, and that was another opportunity for me to kind of just sit back and say, 'Okay, well, how can we get better? How can we get better? How can I get better?' And if it happens again, then you're able to have an even more positive outlook on it. It wasn't the notion of I wanted to do it my way. It was the notion of I'm gonna play this game, and I'm gonna prepare myself so damn hard that when I decide to do something off the court, I want to be able to do it because I've paid my dues."
When LeBron James left the Cavs seven years ago, and signed with the Miami Heat, announcing his move via The Decision, it didn't sit well with a lot of people, including Gilbert, who was so infuriated of James' move that he felt he had to write an open letter.
However, Dan Gilbert's letter was taken beyond the context of basketball because it was worded in such a manner it reminded people of the time when privileged white men owned colored people.
James is an advocate of racial and social equality, which Gilbert's tone in that letter contradicts. The Cavs superstar likes to think of himself as an agent of change in society and bringing this topic up once again should only highlight his cause more.