LeBron James' tenure with the Cleveland Cavaliers came to an end on Sunday afternoon, when the three-time champion sent out an Instagram message to let the world know that he had agreed to a four-year, $154 million deal with the Los Angeles Lakers.
Without a shadow of doubt, James was the driving force behind Cleveland's recent success. As most hoops fans know, the Akron, Ohio native was selected by the Cavs with the No. 1 overall pick in the 2003 Draft. He spent the first seven seasons of his career with the Cavs before taking his talents to South Beach to play with the Miami Heat in 2010. James returned to the Cavs in 2014, then later led the team to their first championship title (2016).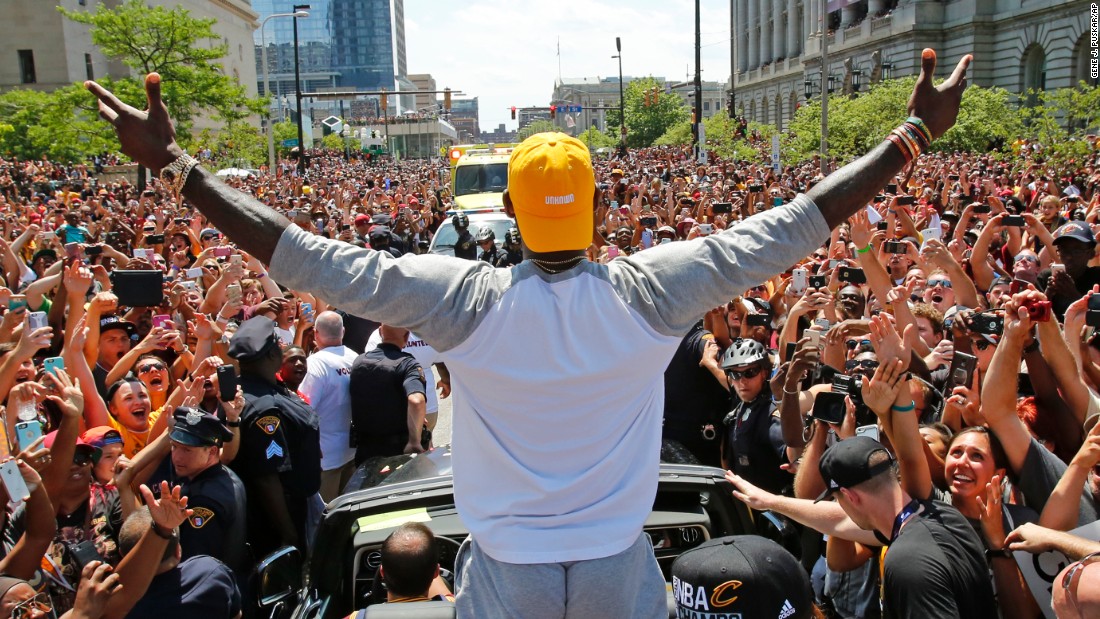 James' impact on the city of Cleveland and its surrounding area goes far beyond any basketball court. He's poured loads of his time (and money) into local schools and foundations. In fact, The LeBron James Family Foundation is set to open a brand new school in Akron this Fall.
In lieu of James' decision to join the Lakers, several Cleveland newspapers, including the Cleveland Plain Dealer, decided to pay their respects with a front page feature.
The Plain Dealer, July 2, 2018.
Page A1@KingJames: Gone Again and Promise Kept pic.twitter.com/3nGU4yCbVg

— The Plain Dealer (@ThePlainDealer) July 2, 2018
Lakers fans are understandably excited to welcome James to their team and city. In fact, the Los Angeles Times published a nice feature of the 14-time All-Star on the front of their sports page.
RECOMMENDED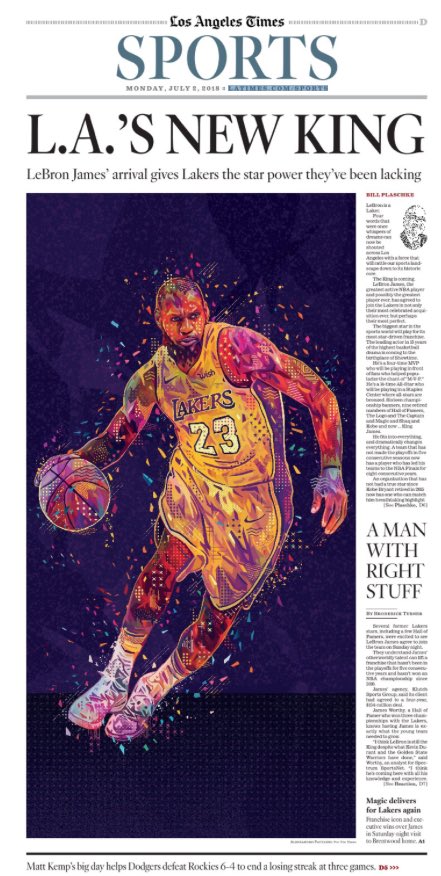 Though James will be playing for another team next season, there is no denying the impact he had on Northeast Ohio. The memories will live on forever, and Cavs fans should wish him well.
LeBron thanks Northeast Ohio on his Instagram story pic.twitter.com/AFlgrp5HXa

— Sports Illustrated (@SInow) July 2, 2018