LeBron James downplays consecutive losses in Utah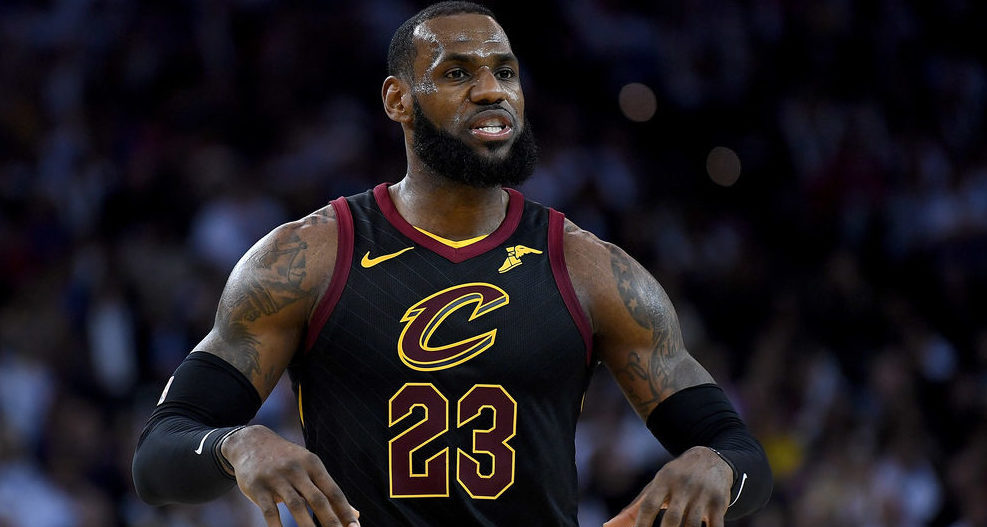 The Cleveland Cavaliers have stumbled through last week dropping four out of their previous five games with the latest coming on Saturday night in a 104-101 loss to the Utah Jazz.
Beyond it being the third straight loss, it also marked the seven straight loss in Utah for LeBron James. Following the game, James downplayed the significance of that personal skid, according to the Deseret News' Eric Woodyard.
LeBron James on losing streak in Utah: "I don't think at the end of my career people are going to say, 'Oh, LeBron did some great things but he lost (seven) in a row versus the Jazz. Nah, it is what it is. No one's going to remember that. Unless we play them in The Finals."

— Eric Woodyard (@E_Woodyard) December 31, 2017
There is much truth to what the 33-year-old stated that it won't be a notable part of his resume, but it still stands out for the time being as an interesting statistic. James has had much success in his career against the entire league, but the fact that he has fallen in seven straight games against the Jazz is quite surprising.
That said, what should be more concerning is that the Cavs have hit a bit of a rut over the last couple of weeks. Their overall performance against the Jazz was a bit discouraging shooting just 41.3 percent from the field and missed 28 of their 40 3-point attempts in the contest.
The regular season may not have hit the halfway point yet, but this is a bit of a step back that James called their play on the three-game road trip "trash." The Cavs had won 18 out of 19 games prior to their recent skid and looked like a championship caliber team. Instead, it has put some question marks on how much of a threat they truly are.
The Cavs will get some much-needed firepower in the mix once Isaiah Thomas makes his return in the next few days. Nonetheless, this is simply an interesting quark in LeBron James' career at this point in time.