LeBron James on Derrick Rose's potential return with Cavs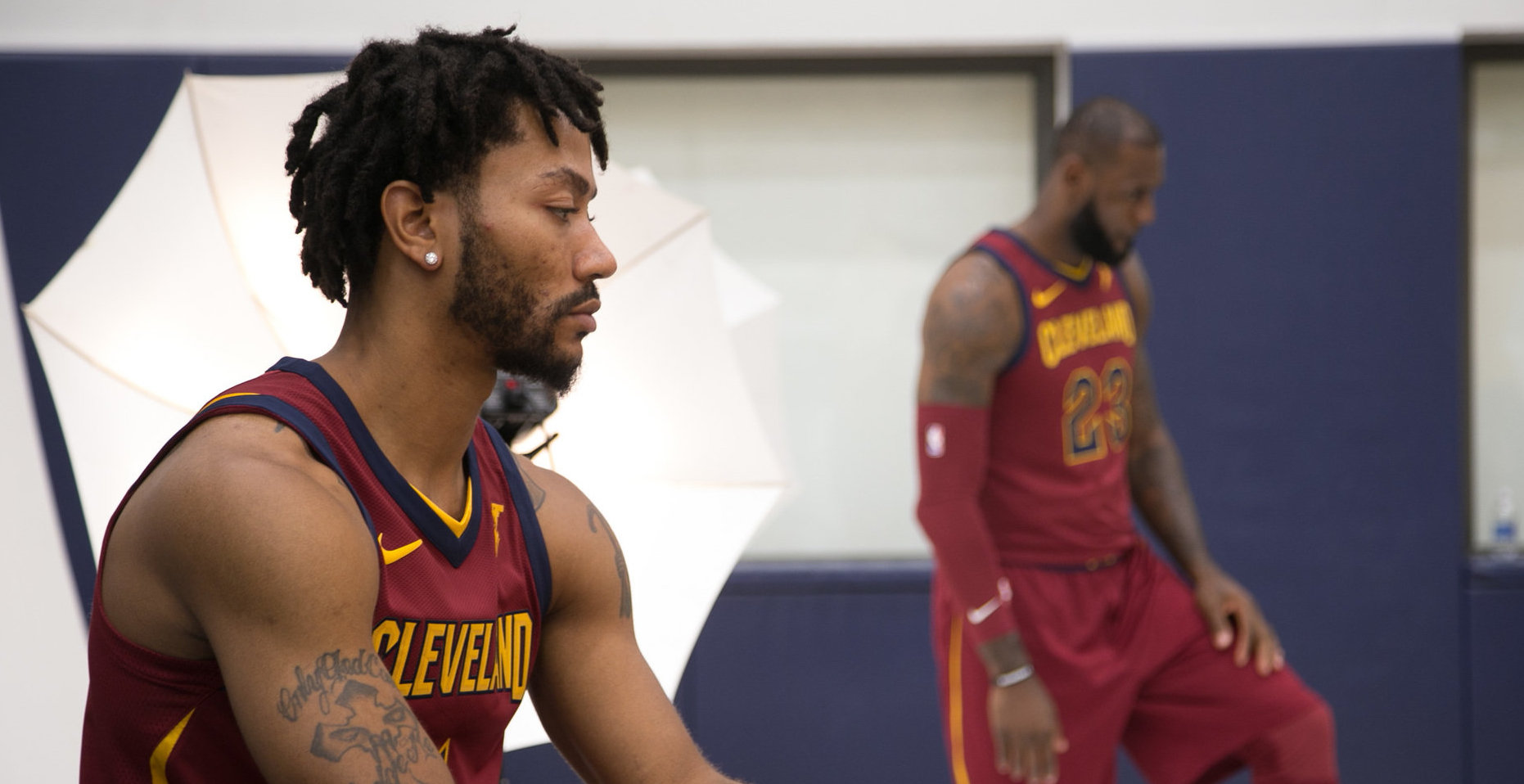 LeBron James has finally given his thoughts about Derrick Rose being away from the Cleveland Cavaliers, and recently making it known that he wants to return to them, to pursue his basketball career.
The three-time champion does not want him to rush in deciding about his future. James also added, via Nick Friedell of ESPN, that when Rose is ready to talk about his situation with him and their other teammates, they will all be ready to listen and discuss it with him.
"Whenever he's ready to tell us or whatever, we're ready for that," James said. "You don't ever fast-track someone's process of what they may be going through. When they're ready to talk about it or ready to bring it to the forefront, as his teammates, we'll be ready for it.

"I don't know what the organization's stand on that is. That's different. From us as players, we don't need an answer from him. We want him to be as great as he can be, off the floor first before he even thinks about being on the floor."
The youngest MVP winner in NBA history decided to take a leave from the Cavs last month, as he has not had a good start to the season, being hampered once again by injuries. He said he wanted to assess his future, and even contemplated retirement. However, the latest news that has surfaced, is that he wants to continue playing at the highest level, and rejoin the Cavaliers.
It remains to be seen when he'll suit up and be back on the court for the Wine and Gold, but one thing that's certain is that he will add depth to the team's point guard rotation, especially with the impending debut of Isaiah Thomas as well.