LeBron James crowns himself 'King of New York'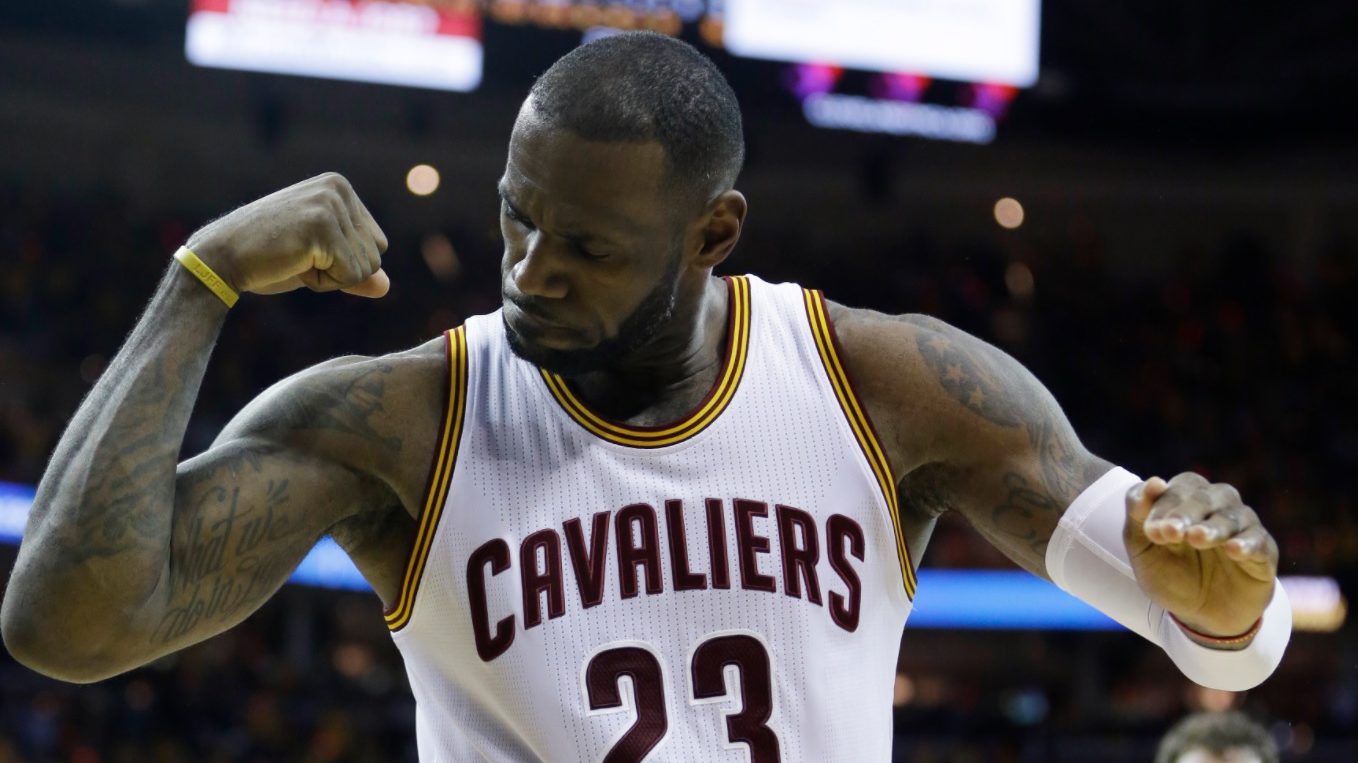 In lieu of his performance in Cleveland's 104-101 win over the New York Knicks on Monday night inside the famed Madison Square Garden, Cavs superstar LeBron James took to Instagram to declare himself "the King of New York."
James and the Cavs, now 3rd in the Central Division standings with a 7-7 record, fell behind by as many as 23 points in Monday night's game. However, thanks to Herculean efforts from James and Kyle Korver , they managed to walk away with their eighth consecutive win at "the Mecca," as MSG is known.
There were a few chippy moments. At one point, James became involved in an on-court argument with Knicks teammates Enes Kanter and Frank Ntilikina. Words were had, and both James and Kanter were given technical fouls. From that point on, James and the Cavs played with a new mentality.
After Monday night's game, a disgruntled Kanter spoke to members of the media. It seems as though he is less than pleased with the Cavs.
"I'll tell you one thing, this team is really special," Kanter said during his postgame media availability. "And you ain't coming to my house playing that water bottle flip game again. You know what I mean? I don't care who you are or what you call yourself. King, Queen, Princess, whatever you are…

"You know what, we're gonna fight," Kanter continued. "And nobody out there is gonna punk us."
After hearing of Kanter's remarks, James, who finished Monday night's game with 23 points on 7-of-14 shooting from the field, 12 assists, nine rebounds, and three blocks, decided to respond.
"That's corny," James said with a smile during his postgame interview. "I'm the King, my wife is the Queen, and my daughter is the Princess, so we got all three covered."
On Tuesday morning, James posted a photo of himself near the Knicks center court logo. In the caption, the former No. 1 overall pick in the 2003 Draft wrote a direct message, saying: "You're welcome.. 👑of NY #myfavoriteplayground #striveforgreatness🚀"
As most hoops fans know, James, now in his 15th season of NBA service, enjoys playing inside The Garden. His hashtag selection is self-explanatory.
James and the Cavs will be back in action on Wednesday night, when they'll face off against the Charlotte Hornets inside the Spectrum Center. Tip-off is scheduled for 8:00 p.m. EST with ESPN and Fox Sports Ohio having live broadcast coverage.
Let's see if the Cavs can keep their momentum rolling.