Cavs' LeBron James comments on Dwyane Wade going to bench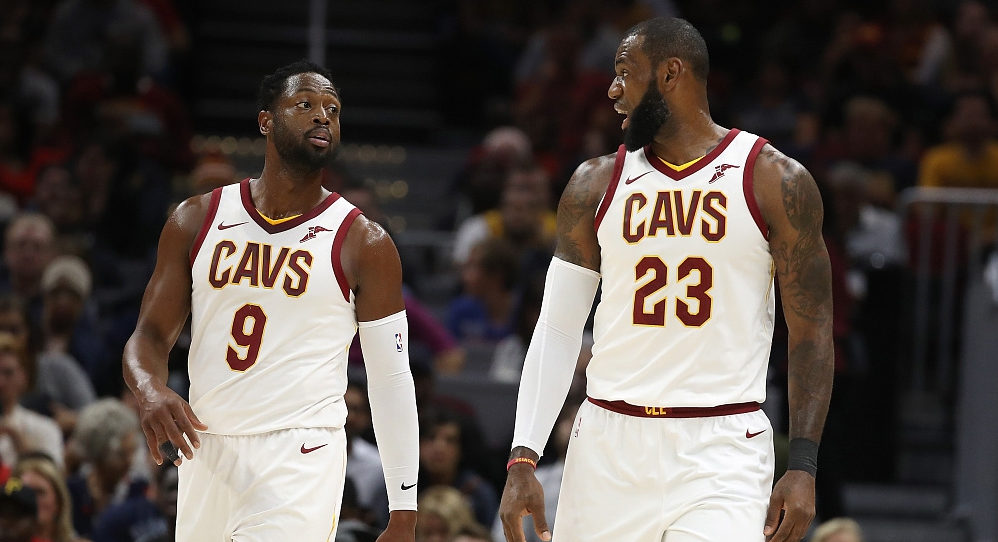 It was revealed on Monday morning that the Cleveland Cavaliers have decided to bring All-Star guard Dwyane Wade off the bench while veteran guard JR Smith will reclaim his spot in the starting lineup.
In wake of the move, LeBron James has weighed in on situation voicing much support for the 35-year-old, according to Rick Noland of the Elyria Chronicle-Telegram.
LJ on Wade: "I think he's in a good place"

— Rick Noland MG/CT (@RickNoland) October 23, 2017
LJ: "This is a marathon. (Wade) knows it. He's been a part of it. It's not a sprint"

— Rick Noland MG/CT (@RickNoland) October 23, 2017
Wade has struggled to find any consistency offensively through the first three games, averaging just 5.7 points on a meager 28.0 percent shooting with 3.3 assists and 2.0 rebounds in 23.7 minutes per contest. In fact, he has yet to record double figures in any game this season.
While Smith had previously expressed frustration with being relegated to the bench after the acquisition of Wade over the offseason, the 32-year-old has seen his offensive production fluctuate to start the season averaging just 6.3 points on 33.3 percent shooting from the field and an abysmal 15.4 percent from beyond the arc. He has only scored in double figures once through the first three games, which came in the season opener against the Boston Celtics where he recorded 10 points.
This decision could work out well for both Wade and Smith with them each experiencing increases in offensive production. Wade may help lead the bench in scoring alongside
Derrick Rose