LeBron James calls out Donald Trump on MLK day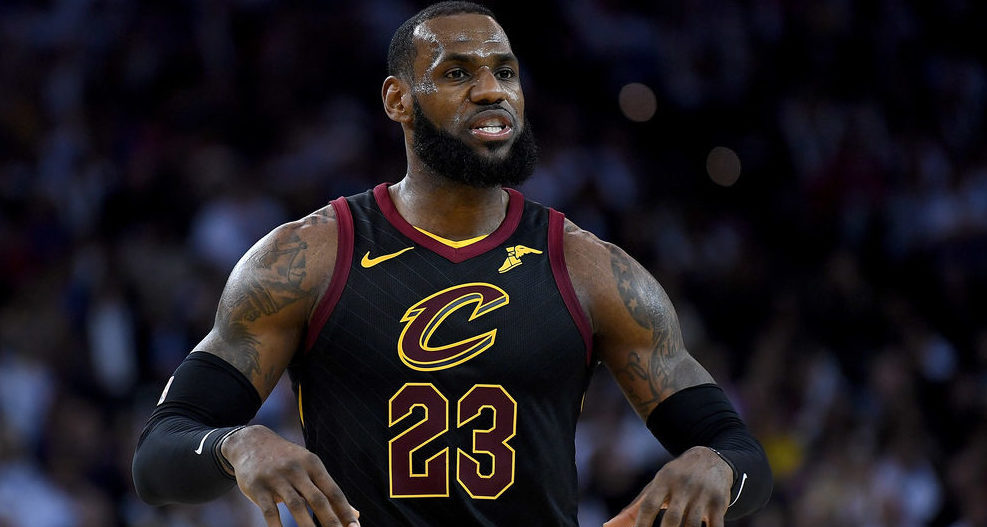 If there is a player that likes addressing social issues and does not shy away from non-basketball related questions, it is LeBron James. The 33-year old uses his social media platforms and the media to speak about social issues like equality. He is known to disagree with the United States President Donal Trump's opinions and has been critical of him in the past.
After President Trump reportedly made racist and discriminatory comments last week, including a reference to African nations as "s***hole countries", he denied making such comments and said he was not racist. "I'm not a racist. I am the least racist person you have ever interviewed, that I can tell you," the 45th President of the United States declared.
James did not take his word and addressed the comments. As reported by ClutchPoints' Nikki Goel, James was outright disgusted by the comments Mr. Trump reportedly made:
LeBron on Trump this MLK day: "We have to come together to shine a brighter light on stupidity. That's what it comes down to. The guy in control has given the opportunity for people of racism confidence to do negative things."

— Nikki Goel (@NikkiGoelCavs) January 15, 2018
King James on Dr. Martin Luther King: "He has a vision, and he took a bullet for all of us – literally." #Cavs

— Nikki Goel (@NikkiGoelCavs) January 15, 2018
Despite not saying President Trump's name, it is clear the four-time MVP was speaking about him. James also commented on Twitter that people should not remain quiet and encouraged to follow Dr. Martin Luther King Jr.'s footsteps with bravery:
-Injustice Anywhere Is A Threat To Justice Everywhere- Our Lives Begin To End The Day We Become Silent About Things That Matter- #ThankYouMLK50

— LeBron James (@KingJames) January 15, 2018
James has been a victim of racism before, even after he became an NBA superstar and all-time great. One of those incidents occurred last year when his Los Angeles house was vandalized and sprayed with a racist slur. He also opened the 2016 ESPYs alongside close friends Chris Paul, Carmelo Anthony and Dwyane Wade. Each took turns to speak about violence and injustice, and how athletes should not be quiet on said matters.