LeBron James building rapport with Isaiah Thomas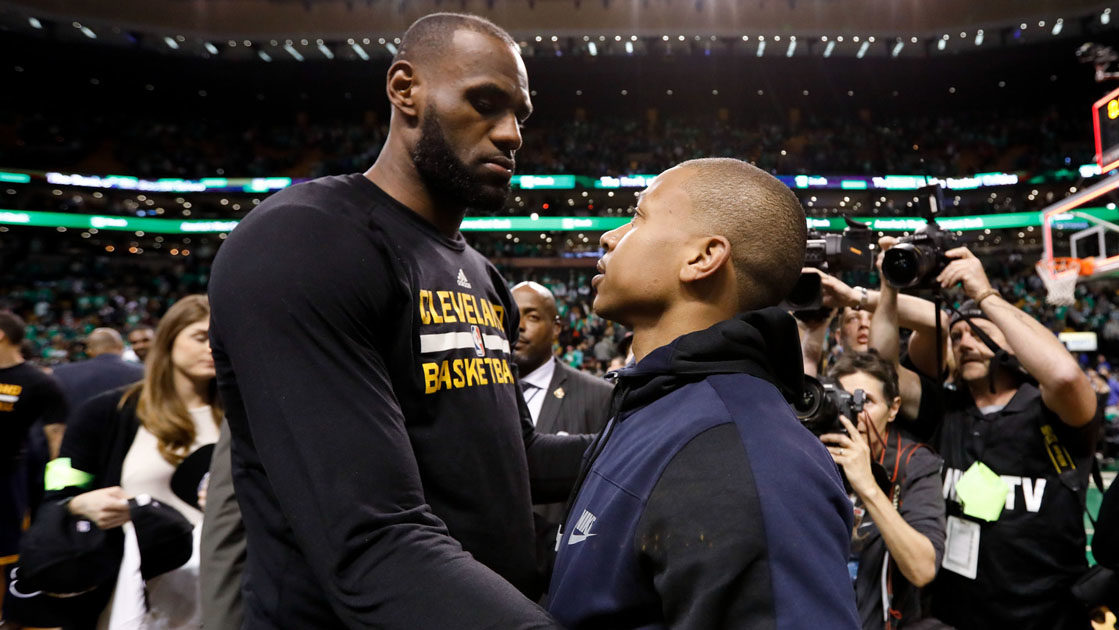 Shortly after the Cleveland Cavaliers acquired two-time All Star point guard Isaiah Thomas in a trade with the Boston Celtics during this year's offseason, it quickly became apparent that the crafty ball-handler would be forced to miss a portion of the 2017-18 season due to a nagging hip injury. Now, as he continues down the path of recovery, it sounds like Thomas is building a friendship with his new teammate, LeBron James.
According to most reports, Thomas, now 28 years of age, is expected to be ready for action sometime around January. However, the Cavs have not given any further updates on his timetable.
When Thomas is indeed healthy enough to return, he'll likely be playing alongside James and Dwyane Wade, Cleveland's reunited duo who was recently dubbed "Peanut Butter and Jelly" by Smuckers and Jif. Though he's still in recovery, Thomas has been working with James and Wade during practice sessions at Cleveland Clinic Courts.
As most hoops fans know, James and Thomas met in last year's Eastern Conference Finals — a series that the Cavs won in five games. Other than facing one another on the hardwood, James says he did not share much of a relationship with Thomas until his arrival in Cleveland via trade.
Via Joe Vardon of cleveland.com:
"Just mutual respect," James said of Thomas. "Seeing him in All-Star games, always talked to him, always kind of got a good feel for him, always respected what he did. I watched him when he was at (the University of) Washington and when we competed against each other I always kind of like acknowledged him and his ability to play the game. But beyond that, I didn't have much of a relationship with him but always kind of respected his game from afar."
Now that Thomas has went through training camp and preseason with his new team, James says the relationship is "growing every day."
"(The relationship is) growing everyday. It's growing everyday," James said. "Obviously seeing the 'slow grind' that he's going through right now, which he calls it, it's good to get out there and get some work with him as well. So, I can't wait to get him out there."
Without question, Thomas brings an exciting element to Cleveland's already-talented roster. His skills include (but are certainly not limited to) excellent court vision, flashy handles, and a motor that does not quit. In his 76 games played for the Celtics last season, the former Washington Husky standout turned in career-high averages in several statistical categories, including points (28.9), field goal percentage (.463), and free-throw percentage (.909).
There is no doubt that Thomas is itching to get back on the floor in an actual game setting. Soon enough, he'll be out there throwing lob passes to Wade and James — just as planned.