LeBron James becomes 7th player to reach 30,000 career points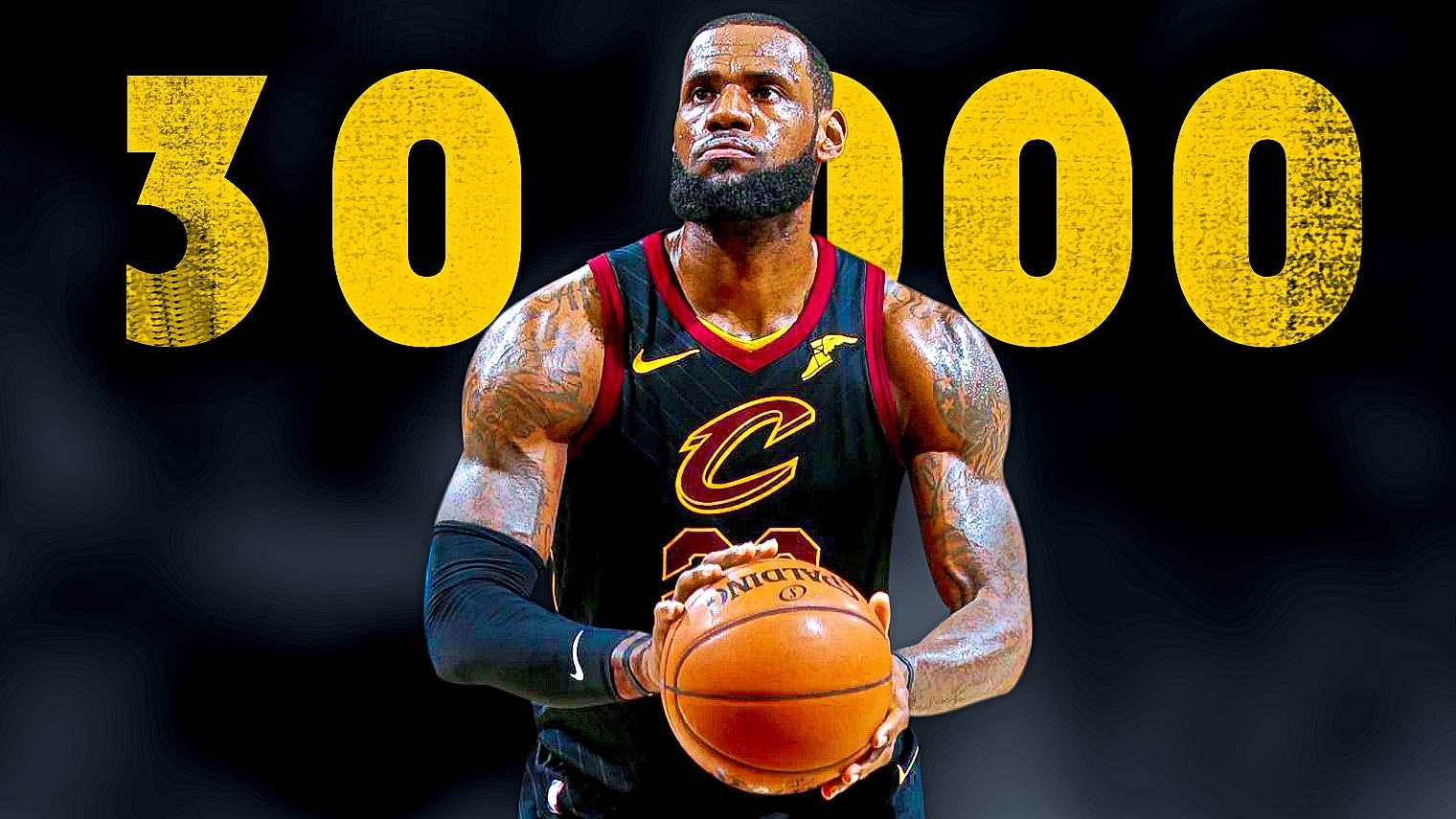 LeBron James has joined the creme de la creme of all-time scorers, becoming the seventh player to reach 30,000 career points against the San Antonio Spurs.
The 15th year forward topped the mark in the first quarter against the Spurs Tuesday night.
Take a look at the moment:
James joined Dallas Mavericks legend Dirk Nowitzki as the latest to join this elite club of scoring assassins, now below Hall of Famers like Kareem Abdul-Jabbar, Karl Malone, Kobe Bryant, Michael Jordan, and Wilt Chamberlain.
The Cleveland Cavaliers star had hoped to score his 30,000th point in the presence of his kids at Quicken Loans Arena against the Oklahoma City Thunder on Saturday night, but a woeful defensive showing put that desire in peril, as he finished the game with 18 points, seven shy of the mark and with a resounding 24-point loss.
He told reporters prior to the game against the Orlando Magic on Thursday that he hoped to break the mark at home so that his kids could be a part of it.
The King has been one of the elite-caliber scorers this league has ever seen, averaging an elite 27 points per game throughout this season, being only one of four players to post 20-plus-points throughout the entirety of his NBA career, joining Michael Jordan, Kevin Durant, and Carmelo Anthony.
The Cavs are coming off a painful loss to the Thunder and having lost five of the last six games, for the exception of a narrow one-point victory against the Orlando Magic. Yet this achievement is one seldom seen in the NBA, giving more than enough reason to celebrate The King for his incredible scoring prowess through his 15th-year career.