LeBron James talks about assembling 2018 NBA All-Star Game team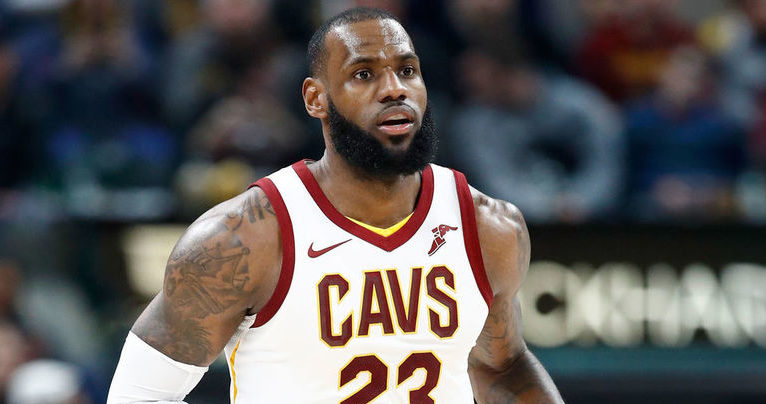 Cleveland Cavaliers superstar LeBron James has just been selected captain for the All-Star Game next month. The leading vote-getter for this year's midseason spectacle of stars shares his thoughts on drafting his team for the said game, which is going to be played on Feb. 18 at Los Angeles.
LeBron on drafting All-Star team: "I'm going to try to build the best team I can. I don't play fantasy anything."

— Rick Noland MG/CT (@RickNoland) January 19, 2018
Because of the All-Star Game format being shaken up, James became a captain for one of the competing teams by virtue of having one of the two highest votes from fans, members of the media, and players. Golden State Warriors superstar Stephen Curry was declared captain for the other team.
In the new format, the captains will choose from a pool of starters and reserves — the latter being voted upon by the coaches. There will be no more Western and Eastern Conference themes so James and Curry can pick their teammates regardless of their conferences.
The pool of starters has also been announced.
James and Curry can now choose from the following Eastern Conference players: the Milwaukee Bucks' Giannis Antetokounmpo, Philadelphia 76ers' Joel Embiid, Boston Celtics' Kyrie Irving and Toronto Raptors' DeMar DeRozan.
They can also choose from the following Western Conference players: the Golden State Warriors' Kevin Durant, Houston Rockets' James Harden, and New Orleans Pelicans' Anthony Davis and DeMarcus Cousins.
The pool of reserves will be announced on Tuesday, and the full team rosters on January 25.
The shift to this new All-Star Game format primarily stems from the lackluster games in the last few years where the star-studded teams didn't exert much effort on the defensive end.
On paper, one may think that scoring a lot of points is entertaining, but the high number of points diminishes the meaning of the game and turns it into a highlight reel.
It's good news that the Cavs forward will do everything he can to build the best team using the declared starters and soon-to-be-declared reserves. It may be an indication that we will finally see a truly entertaining All-Star Game for the first time in a while.