LeBron James alludes Raptors' success to their balanced attack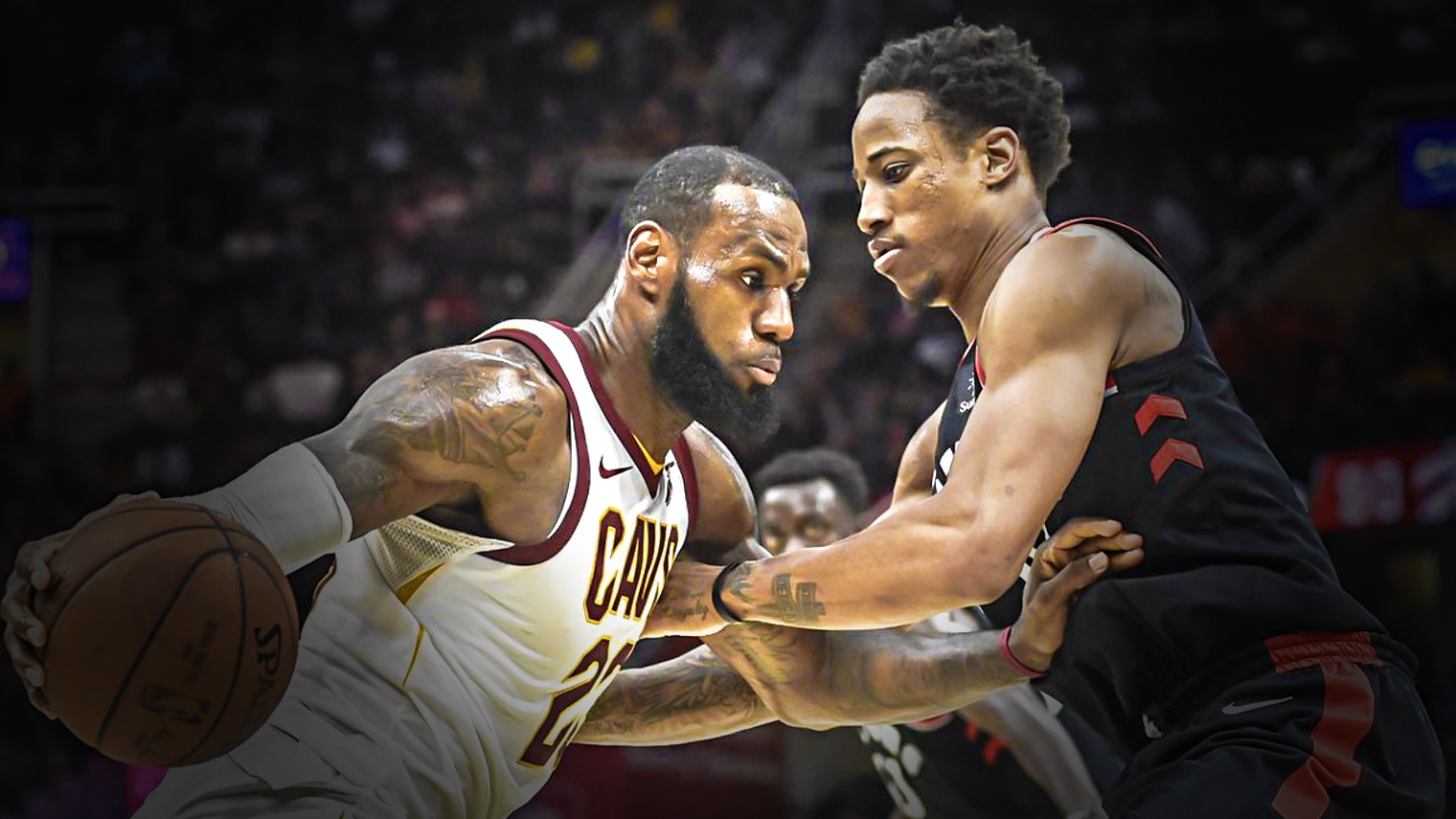 The Cleveland Cavaliers have made their way to Toronto for Game 1 of the Eastern Conference Semifinals and a matchup against the Raptors. Following Tuesday morning's shootaround at the Air Canada Centre, Cavs superstar LeBron James spoke to members of the media with regards to Toronto's success this season.
For the record, the Raptors were the first team to secure a spot in this season's playoffs, despite using 12 different lineups (the Cavs used 30 different starting lineups in the regular season). According to Cavs.com beat writer Joe Gabriel, Toronto topped the 120-point plateau on an Eastern Conference-best 24 occasions this season – including twice against the Cavaliers.
"They're the No. 1 team in the East for a reason," James said of the Raptors during his media availability. "They're well-balanced. We know the head of the snake is DeMar (DeRozan) and Kyle  (Lowry), but they've added so many pieces this year that's helped their team be more complete."
James then went on to credit Toronto's bench, who finished 4th in the NBA in scoring at 41.8 points per game (Cleveland's bench finished 7th at 41.2 per).
"Obviously, their bench is extremely well-balanced," James continued. "They come in and play with the same aggression and the same focus and the same confidence as the first unit. They're a more-balanced team this year and it showed in their record — it showed in their ability to win games and it showed why they're the No. 1 team."
"They're the number one team in the East for a reason. They're well-balanced."@KingJames on the challenges the Raptors present: https://t.co/WRGcR9yY4B#WhateverItTakes pic.twitter.com/2erSdQNr2a

— Cleveland Cavaliers (@cavs) May 1, 2018
James was an absolute monster in the first round of the playoffs — a series in which the Cavs defeated the Indiana Pacers in seven games. In those seven games, the King racked up averages of 34.4 points on 55.3 percent shooting from the field (35.3 percent from beyond the arc), 10.0 rebounds, 7.7 assists and 1.4 steals.
Speaking of steals, LeBron now holds the No. 1 spot all-time in playoff takeaways, as he passed former Chicago Bulls great Scottie Pippen during Cleveland's first round series.
Something else to consider when looking at this series… As it turns out, the Cavs are the second-oldest team remaining in this season's playoffs, averaging 29.4 years of age. The Raptors, on the other hand, are the youngest team in the hunt with an average age of 25.9.
Game 1 is set to tip inside the Air Canada Centre at 8:00 p.m. EST on Tuesday night with TNT having live broadcast coverage. Without a doubt, both sides will be looking for a solid outing.